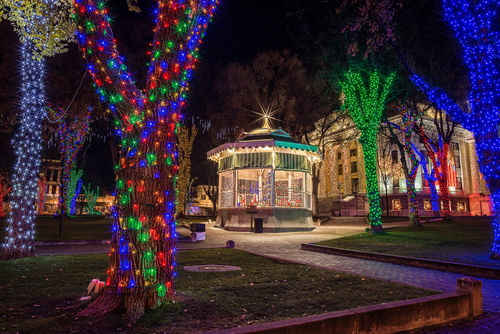 Are you traveling to Arizona for a wedding, a festival, or your honeymoon? Perhaps you're going there to work, or as part of a business trip? Whatever your reason for coming to Arizona, it'd be a shame to leave without visiting some of the places and events the state is known for.
Aside from the world-famous holiday light tours in Phoenix, which give you an opportunity to enjoy the gorgeous Celebration of Lights in Arizona to the fullest, there's a huge number of cool and unusual Phoenix attractions that are well worth your time.
Previously, we wrote about the numerous historical and natural beauties in Arizona and the thrilling things you can do in Sedona. Now we'll expand on that list by giving you a few more ideas on how to make your Arizona trip as memorable as possible. Read on.
What top-rated attractions should I visit in Arizona?
When you say "Arizona tourism", the Grand Canyon and the Red Rock Formations of Sedona tend to be the first things that pop to mind. And while there's no doubt these places are unmatched in their beauty, they're far from the only things worth seeing in Arizona.
Some other must-see attractions include:
Monument Valley is famous for its jagged rock formations, sandstone buttes, stone spires, and sand dunes. To this day, these rock formations tend to be associated with the American Southwest, and to serve as the quintessential Wild West backdrop.
Hoover Dam is easily one of the greatest engineering marvels in the world. At 726 feet high and 1244 feet long, this massive structure holds Lake Mead, which is the largest artificial lake in the US.
Jerome is an abandoned mining town near Phoenix and Sedona. With its Sliding Jail, its ruined hotels, and the wonderful view from its many windows, it offers many unique and memorable sights.
Holiday lights of Phoenix are truly a sight to behold. Every year between Thanksgiving and New Year's Day, entire neighborhoods of Phoenix (such as the

Ahwatukee Foothills

) become kitted out in amazing light displays that have to be seen to be believed.

Tombstone is a town-sized attraction. From period-correct costumes and staged gunfights, to shops and restaurants, everything is designed to give visitors the sense that they're in an authentic Old West town.
Antelope Canyon at Page looks like something from another planet, or like the creation of a particularly inspired artist. Its sculpted, twisting sandstone walls, and the way the sunlight falls through them, are an awe-inspiring sight.
How do I visit distant Arizona attractions?
Clearly, many of the places and events listed above can't be reached on foot or by using public transit. Luckily, there are dependable limo and tour bus rental companies in Phoenix that enable you to schedule first-rate tours to one or more of these locations.
The things you should look for in a quality tour bus service include:
Seasoned driving professionals who boast an impeccable track record.

A fleet of cutting-edge SUVs, buses, vans, and other transportation options.

Easy-to-use online booking system that offers quick quotes.

A focus on

safety procedures

that prioritize the passengers' well-being.

Constant line of communication to your chauffeur.
Where can I schedule the finest holiday light tours in Phoenix?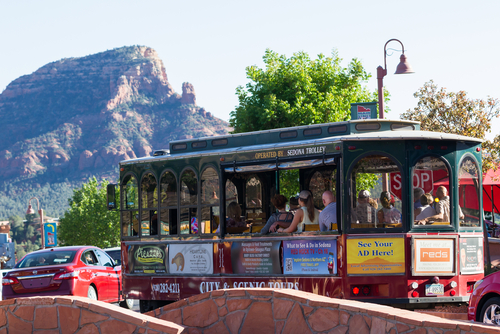 Here at AZ Limo, we can proudly say we're the leading limo and bus rental service in Arizona. Our company was founded in 2004, and has since garnered a huge amount of positive reviews and returning clients.
Book our service today, or call us if you have further questions. After you've experienced first-hand the quality of what we offer, we have no doubt whatsoever you too will be eager to recommend us to your friends and family.