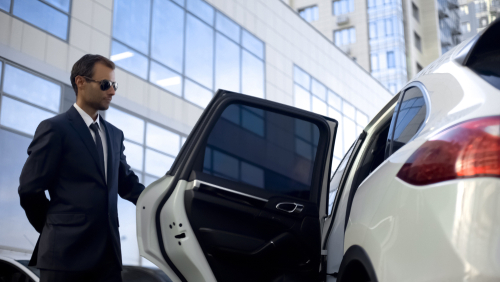 It should come as no surprise that booking professional executive car services is a common practice among high-ranking executives in Phoenix. After all, using an executive car service is not only a safe and reliable way to get to business meetings, but also something that boosts your productivity and helps you leave a positive first impression.
But how do you know which private transportation company to hire? What are some "tells" that help you decide if a car service is dependable or not? How do these companies ensure your safety during your ride? Keep reading to find out.
What are the properties of a top-notch executive car service?
A corporate car service is a specialized type of transportation service designed to cater to high-ranking business professionals who value punctuality, comfort, and confidentiality while traveling.
Whether you're planning a business trip to another city, or you simply need someone to pick you up at the airport and take you to the hotel at the Freeport-McMoRan Center, there's no better and more reliable way to do it than by booking an executive car service.
Here's why:
Maximum safety and comfort
Reputable private transportation companies have fleets of luxury vehicles that enable their clients to travel without having to make any compromises when it comes to personal comfort or safety.
Furthermore, the chauffeurs who work for these companies are all highly experienced and skilled professionals who have an in-depth knowledge of the area. They always arrive on time and know exactly how to get their clients to their destination in the shortest amount of time possible.
It presents you in the best possible light
First impressions can make you or break you in the business world. Being late for a meeting because you had to hail a cab, wait for an UBER, or search for a parking spot is immediately going to make you look bad in front of your partners and coworkers.
In addition to that, driving yourself or using public transportation will automatically make others think you're unsuccessful or even cheap. On the other hand, showing up in a luxury coach is a clear sign that you take your meeting and your corporate reputation seriously.
It respects your privacy
Trusted executive car companies understand that their clients are important people who often have to discuss sensitive information while traveling to events or meetings. For this reason, they carefully vet their chauffeurs to ensure maximum confidentiality.
Broad choice of service extras
Private transportation providers are inherently client-oriented. This means they'll happily go out of their way to cater to your needs. For example, you could request for food and drink to be supplied during the ride, or ask for anything else the company is realistically able to provide.
Total transparency
Successful corporate car services don't have a reason to conceal their pricing or muddle it up with hidden expenses. Rather, you'll always know exactly how much the service costs and what you'll be getting for your money.
They have a long tradition
One of the major signs of a top-of-the-line transportation company is that they've been operating for a long time. When booking a corporate car service, always choose a company that's been in business for at least 10-15 years.
Where can I book a quality Phoenix executive car service?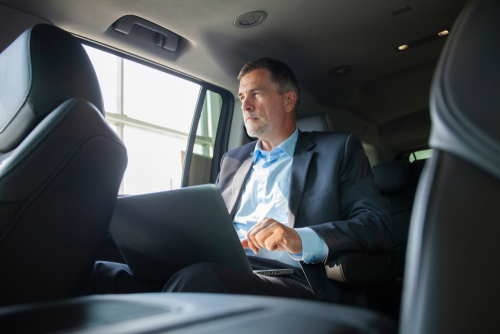 For all your corporate travel needs in Phoenix, look no further than AZLIMO.COM. We provide our clients with the full range of private transportation services. This includes not only executive car and limo services, but also state-of-the-art charter bus and party bus rentals. 
Schedule your ride today, or give us a call if you'd like to ask additional questions and learn more about why we're the best.