So you have a big event coming up. It could be a wedding, festival, prom night, or any other fun gathering. Either way, you want to make that night truly special, and what better way to do so than to arrive on the best Phoenix party bus?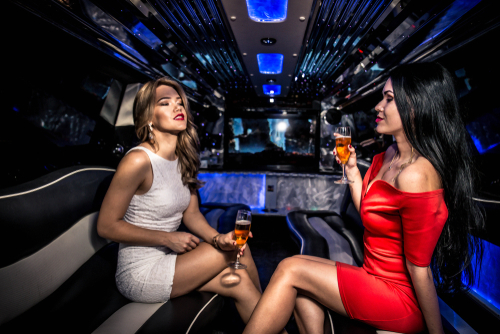 If you've never rented a quality Phoenix party bus before, you probably have a lot of questions. Is legal adulthood needed to enter a party bus? Is booze permitted on a party bus? How safe is a party bus anyway?
We'll answer some of these questions in this article. What's more, we'll give you some useful tips for renting a party bus and point you in the direction of a reputable party bus rental company in Phoenix. Read on to learn more.
Do you have to be 21 to get on a party bus?
Party buses follow the same age restrictions as the venues they're headed to. For example, if the party bus' destination is a nightclub in the Camelback East that only allows legal adults to enter, then no minors would be allowed to embark on the bus either.
On the other hand, if the party bus is taking its passengers to a prom or a wedding, minors would be permitted entry. Of course, alcohol and tobacco consumption laws still apply, so the said minors still wouldn't be allowed to smoke or drink.
In some states, if minors are present onboard a party bus, an older individual employed by the rental company would also be required to ride along. This individual's job would be to monitor the minors and keep them from drinking or smoking.
What to wear on a party bus?
Short answer: whatever you want. Long answer: a party bus is a mobile nightclub, so ideally you should dress for it the same as you would for a nightclub. Of course, what you wear also depends on the venue you're going to.
If you're headed to a prom, dressing in a sharp suit or an evening gown is advisable. Likewise, if you're going to a beach party, dressing lightly will go a long way toward making your time there more comfortable.
How many people can ride on a party bus?
There's no definitive answer here. The number of party bus passengers depends partially on the size and shape of the vehicle itself, but also on the rules of the rental company and the relevant safety regulations.
When in doubt, it's best to contact your party bus rental service of choice and ask.
Should you bring food to a party bus?
Snacks are a great addition to any party, so naturally food is a must have on a party bus. Although first-rate rental companies will go out of their way to equip their vehicles with all the booze and snacks you could possibly need, it still can't hurt to bring your favorite food with you.
In addition to food, you should consider bringing a bottle of water or two. Long bus rides may lead to dehydration, and so it's essential that you have enough water within your easy reach.
What's the very best Phoenix party bus?
Here at AZLIMO.COM, we are superbly equipped to provide you with state-of-the-art party buses and reliable chauffeurs who boast superior training and extensive experience. Our competitively priced party bus rental services are second-to-none in Phoenix and beyond.
Feel free to give us a call today if you'd like to know more, or simply use our modern online booking form to schedule the party bus ride of your dreams. We look forward to serving you.