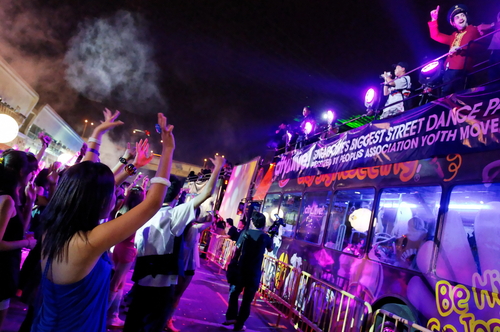 A prom is a huge milestone in the life of any teenager. It not only marks the moment when you complete a huge part of your education, but also gives you a chance to dress up and spend a great evening with your classmates.
Renting a party bus in Phoenix, AZ is an amazing way to make your prom even more memorable. But wait, what are party buses and why should you rent one? What's the purpose of a party bus, anyway? Where can a party bus take you, and what's the legal age to get onboard a party bus?
In this article, we'll answer some of these common party bus questions. We'll also give you a few party bus renting tips, such as what you can expect in a party bus and where to find a company that provides the finest party bus services. Read on!
How old do you have to be to take a party bus to prom?
There are no hard rules that govern how old you have to be to ride onboard a party bus. Party bus rental companies generally agree that people who can legally enter the venue the party bus is going to are also allowed to enter the bus.
In other words, teenagers can have a party bus take them to prom, but they aren't allowed to enter a party bus that's headed someplace where only legal adults (21+ years of age) can go, such as one of the nightclubs in Encanto, Phoenix.
Can you drink on a party bus?
Party buses aren't exempt from the standard alcohol and tobacco laws. People who are 21 years old or older are therefore allowed to drink on a party bus. In some states, if minors are present on the bus, a person who is 25 years old or older must ride along to ensure the minors do not consume alcohol.
It goes without saying that the chauffeur absolutely cannot consume any alcohol while on duty. A trusted party bus rental company will always observe all the relevant safety laws to ensure its clients get to their destination without incident.
What extra features should a good party bus have?
A party bus is a specially equipped vehicle that's designed to make its passengers feel like they're inside a mobile night club. For this reason, it's equipped with all the fun features that a premium night club should have.
These features include:
Extra-comfy leather seats.

Powerhouse sound systems.

Laser and strobe illumination.

A dancing floor.

Flat screen displays.

Shiny bars outfitted with snacks and drinks.
How many people can ride onboard a party bus?
There's no law that determines how many people can fit in a party bus. That being said, every vehicle has a legal limit on how many passengers may ride in it at the same time. This number is typically the same number as the number of seats a vehicle has, but different rental companies have different rules.
The best way to avoid confusion and guesswork is to give your party bus rental company a call and ask them to clarify.
Where can you rent the coolest party bus in Phoenix, AZ?
Here at AZLIMO.COM, we believe that a prom night is one of the most important nights of any young adult's life, which is why we'll do our best to make yours 100% unforgettable.
Our party buses are all cutting-edge models outfitted with everything you need to have a fun time. Each and every one of our drivers is a tried-and-true professional who knows the ins and outs of Phoenix and its surroundings.
Rent your party bus today, or give us a call if you'd like to know more.