Did you know that business travel makes up for a large part of the travel industry? With no less than 463.6 million business trips having been logged in by US residents in 2018 alone, it's safe to say that business travel isn't going out of fashion anytime soon.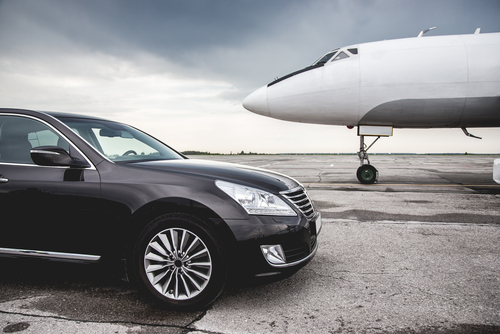 After all, these days the business world is more global than ever, and traveling for work has become a regular occurrence. Unfortunately, these trips can still be exhausting for even the most energetic professional out there.
Which brings us to our question: how do we make business travel easier? Using a professional airport car service in Phoenix, AZ, and staying at a quality hotel such as the Hotel San Carlos is a good starting point, but what else can you do? Keep reading to learn more.
How can I make my business travel easier?
First, let's address the elephant in the room: traveling during the COVID-19 outbreak can be risky. In order to avoid infection during your business trip, check out our guide on how to avoid coronavirus while traveling during the outbreak.
With that out of the way, here are the top 4 tips for an easy business trip:
Tip #1: Optimize your packing
If you frequently travel for business, you probably don't have the time to waste on checking luggage or packing large suitcases. The best way to make your packing as efficient as possible is by writing a checklist of essential items that you can pack up in a few minutes.
Traveling light not only saves you time and energy, it also removes the possibility of your luggage getting misplaced at the airport and being accidentally sent to a wrong destination.
Tip #2: Catch some sleep on the plane
Catching some shuteye in a cramped airplane seat can be difficult, but it's by far the most effective thing you can do to avoid jet lag and keep your energy levels as high as possible when you land.
If you're planning a long flight, don't forget to wear loose clothes and bring an eye mask and a neck pillow. These items will help keep you comfortable and make it much easier to fall asleep while flying.
Tip #3: Drink a lot of water
It's easy to forget to drink water while traveling. Not only is this unhealthy, it can actually make you a lot less effective at your job. Having a water bottle on you at all times will prevent you from becoming dehydrated and suffering headaches, dizziness, and fatigue as a result.
Tip #4: Practice your social skills
Even a short business trip offers endless opportunities to network and present yourself and your company in a positive light, so it's important to make the most of it. If you're not very good at small talk, you can practice your icebreakers anywhere from airplanes to metro stations to hotel lobbies.
Being well-accustomed to talking to strangers and able to quickly create a connection is not only a great life skill to have, it will enable you to put your best foot forward in a business meeting.
Where can I book a first-rate airport car service in Phoenix, AZ?
Are you looking for a reliable car service that can get you to the airport safely and on time? Or perhaps you need to arrange executive coach or charter bus transportation for a company trip? Whatever your private transportation needs might be, look no further than AZLIMO.COM.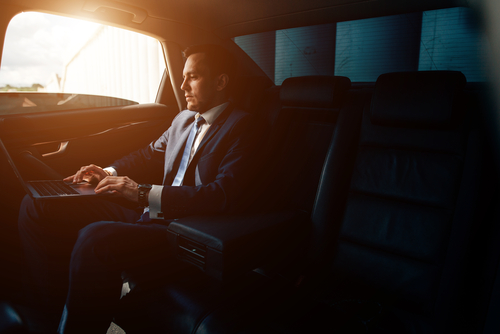 As the premier transportation company in Phoenix, we boast world-class vehicles and the very finest chauffeurs in Arizona. Schedule your ride today, or give us a call if you have further questions about how we operate.