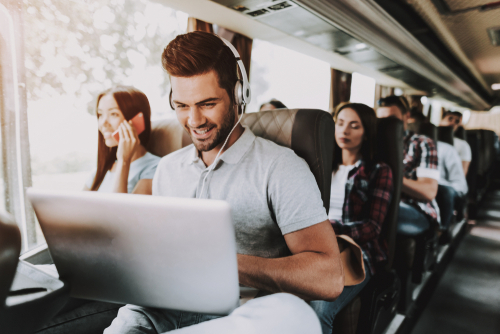 With everything that's happening in the world these days, it's no surprise that many Americans have decided to delay their trips. However, some people aren't able to or don't want to stay at home, and need to look for other ways to travel safely during the coronavirus outbreak.
While the best way to ensure you and your group arrive at your destination without coming into contact with an infected person is to rent a charter bus in Scottsdale, AZ, it's far from the only thing you can do to keep yourself germ-free during a long trip. Read on to learn more.
How do you maintain hygiene when traveling?
First off, it's important to remember that certain groups of people are more at risk of getting infected with the novel coronavirus and experiencing life-threatening symptoms. Furthermore, some countries have reported a much greater rate of infection than the rest of the world.
Consider the following:
Elderly people are at a higher risk of contracting the virus and experiencing serious complications, with individuals over 80 getting hit the hardest. For this reason, seniors are advised to stay at home during the coronavirus outbreak.
Underlying health conditions such as cardiovascular disease, diabetes, respiratory diseases, cancer, and so on, make an individual extra-vulnerable to COVID-19. If you're suffering from a similar condition, consider postponing your trip.
Some countries, such as Italy, South Korea, and Iran, have a much higher number of sick people than other parts of the world. Visiting these countries greatly increases your chance of coming into contact with the disease.
How can I travel germ free?
The first step to a safe trip is to ensure you're traveling with people who aren't sick and who are as serious about staying healthy as you are. Everyone in your group needs to be aware of the risks and learn how to minimize them and take precautionary measures against the infection.
With that in mind, do the following:
Maintain good personal hygiene
Rinse your hands with warm water and soap for 20-30 seconds whenever you can. Wear disposable gloves and a face mask, and refrain from touching your face. Have antibacterial wipes or hand sanitizer on you at all times.
Keep a safe distance
Stay at least six feet away from strangers, especially if they're sneezing, coughing, or displaying other flu-like symptoms. Avoid crowded places such as cafes, malls, and public transportation. For example, if you're staying at the Hotel Valley Ho, have them bring your meals to your room.
Avoid risky areas
Some public surfaces are extra likely to become contaminated. These include toilets, benches, handles, doorknobs, tables, faucets, elevator buttons, handrails, coffee and water machines, and so on. If you have to touch these surfaces, make sure to wash your hands afterward or wear gloves.
Choose quality transportation
Whether you're booking a charter bus or a limo ride, you need to make sure that your private transportation company of choice is devoted to keeping its clients safe and comfortable. For this reason, you should always use a reputable transportation company with numerous positive ratings.
Where can I rent a quality charter bus in Scottsdale, AZ?
When it comes to ensuring the safety of your group, you should never settle for anything less than the best. Take a moment to look at what a transportation company offers and to make sure they have a great track record.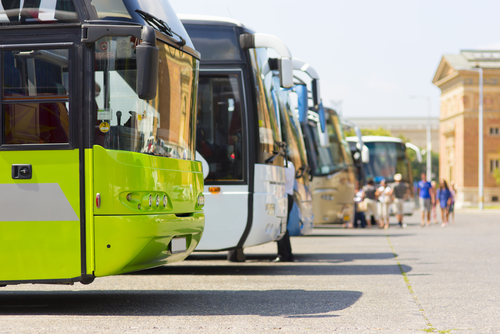 A world-class transportation service must hire only highly trained and seasoned chauffeurs who know the area like the back of their hands. Furthemore, it must have a fleet of modern and well-maintained vehicles that cater to different needs and group sizes. Finally, it needs to have an easy-to-use online booking system.
Here at AZ Limo, we have all that and more. Reach out to us today if you'd like to schedule a ride, or if you'd like to ask further questions about what we provide.