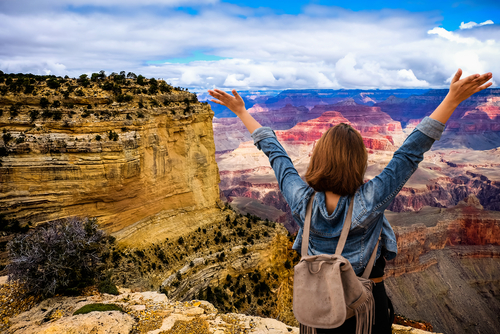 Arizona is rarely the first state that springs to mind when U.S. tourism is mentioned, but it's actually one of the most popular destinations in the Americas. This great popularity stems both from its many natural beauties and its multitude of people-made attractions such as the famous Arizona Celebration of Lights.
And while taking part in one of the wonderful holiday light tours Phoenix has to offer is an excellent way to spend a vacation, you'd be robbing yourself if you ignored the other wonderful attractions in Arizona, not to mention the many other great things you can do in Phoenix.
Read on to learn more about Arizona tourism, and how having a reputable bus and limo service that observes the correct highway safety regulations can make your trips both safer and more pleasant.
What natural beauties is Arizona famous for?
Where should we even start? Although it may seem like a desert at a glance, Arizona is actually full of truly incredible geological formations that are either extremely rare or completely unique to the region. Combined, these features give the state a certain rugged beauty that doesn't exist anywhere else.
Some of the many legendary Arizona landmarks include:
The Grand Canyon is a natural marvel that stretches 277 miles from end to end. Its rocky walls descend more than a mile to the canyon's floor where the Colorado River flows swiftly to the southwest. It truly is something you should see at least once in your lifetime.
Monument Valley Navajo Tribal Park is an area famous for its surreal sandstone towers, not to mention the unique way the landscape is bathed in dramatic and mesmerizing light.
Kartchner Caverns State Park boasts the world's longest stalactite formation. This complex of limestone caves was discovered in 1974. Its many remarkable features include impressive stalactites and stalagmites, as well as awe-inspiring minerals and a healthy bat population.
Sedona Red Rock Formations are an array of red sandstone formations that have become legendary for the way a rising or setting sun makes them look like they're glowing with red or orange light.
Petrified Forest National Park contains the world's biggest and most vibrantly colored assemblies of historic structures, petrified wood, and archaeological sites.
What are the most interesting historical attractions in Arizona?
In addition to its numerous natural beauties, Arizona also boasts a large number of historical and archaeological attractions, some of which date to prehistory. Aside from their educational value, many of these places are gorgeous in their own right.
Historical places you should visit in Arizona include:
Casa Grande Ruins National Monument

Montezuma Castle National Monument

Montezuma Well

Casa Malpais Archeological Park

Canyon de Chelly National Monument

Lost Dutchman State Park

Honanki Heritage Site

Coronado National Memorial

Fairbank Ghost Town

Goldfield

San Jose de Tumacacori

Riordan Mansion State Historic Park

Fort Bowie National Historic Site
Where can you book the most amazing holiday light tours Phoenix can provide?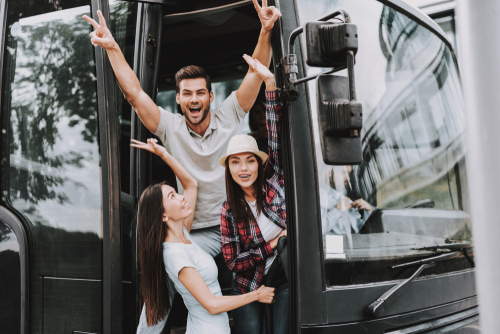 Do you wish to take a guided tour to one of Arizona's many famous landmarks? Perhaps you'd like to rent a party bus for an upcoming bachelor party or festival, or get a limousine to pick you up from the airport? Whatever your specific needs are, you should give AZLIMO.COM a call.
Between our fleet of state-of-the-art vehicles, outstanding chauffeurs, flat and fair prices, and modern online scheduling form that enables you to book a ride with zero effort, we are by far the best car and bus service in Phoenix.
Don't hesitate to get in touch with us today if you have further questions about what we offer or if you'd like to take advantage of our services. We can't wait to impress you!