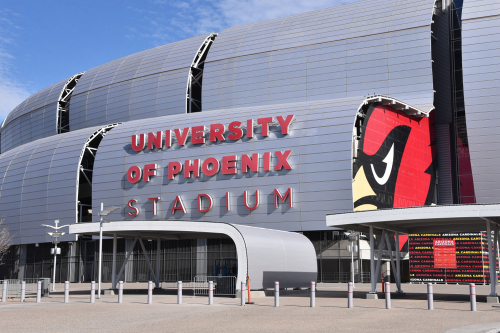 As every football fan knows, attending an important event in a major city is one of the most thrilling experiences a person can have. The only way to make it even more fun is to go to the stadium with a large group of friends who share your passion.
Let's say you need to take a large group to a Cardinals game in Phoenix: transportation is something you must consider carefully. Luckily for you, there are professional transportation companies that offer superb sporting event transportation services.
Read on to learn more about these services, and how they can make attending a Cardinals game or seeing a college football game in Phoenix infinitely easier.
Where do Phoenix Cardinals play?
The Phoenix Cardinals claim the State Farm Stadium (formerly known as the University of Phoenix Stadium) as their home. With a capacity of 63,400 seats which can be further expanded to accommodate 72,200 fans, it's a truly impressive structure that serves as one of the most famous landmarks in Phoenix.
As of 2019, the stadium has hosted numerous college football championships, multiple Super Bowls, the Fiesta Bowl, and the Pro Bowl. Among other things, it's famous for the way Big Red, the Cardinals' mascot, is displayed over the main entrance.
Does University of Phoenix Stadium have a retractable roof?
Of course! The Stadium's retractable roof is made of Birdair fabric and takes about twelve minutes to open. This ensures that you can comfortably enjoy the CFP playoffs even when it's raining outside.
In fact, the Stadium's roll-in natural grass field and retractable roof helped it earn a spot on the Business Weekly's list of "10 Most Impressive Sports Structures."
Do babies need tickets to Cardinals games?
There's no universal child ticket policy in the NFL. Every stadium and team has to make their own policy on how kids will be charged. Most teams have a simple age requirement, while some teams may also include a height requirement.
In the case of the Arizona Cardinals, babies under two years of age are given free tickets, and there are no height requirements. Just remember that children who receive free admittance don't get their own seats, and are instead expected to sit on a family member or caretaker's lap.
Also, some children look older than their age. To avoid confusion, you should always have a document at hand that proves your child's age.
How far is University of Phoenix Stadium from Phoenix airport?
The Phoenix airport is located about 20 miles from the State Farm Stadium. This may not seem like a big distance if you're traveling alone or with one or two other people, but it becomes a huge hassle if you're looking to transport a large group of friends, colleagues, or even kids.
That's where private transportation companies come in. These companies allow you to choose from a fleet of vehicles designed to meet a variety of different transportation needs.
These include:
Sedans,
SUVs,
Vans,
Coaches,
Charter buses,
Party Buses,
Limousines.
These professionals make the entire trip easy by offering a safe, fast, and reliable service that enables you to avoid dealing with things such as surge pricing and finding parking space.
Where can I book top-notch sporting event transportation?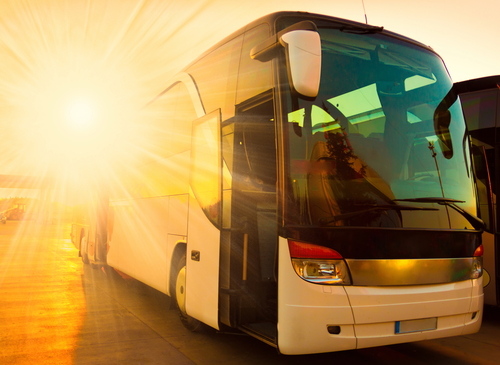 Looking for an easy and dependable way to travel to an important Cardinals game in Phoenix? Transportation to sporting events is AZLIMO.COM's specialty!
We boast seasoned chauffeurs with impeccable track records, a fleet of high-end vehicles of all sizes, and a huge number of 5-star reviews and return customers.
Schedule your ride today, or give us a call if you'd like to learn more about our service.