When you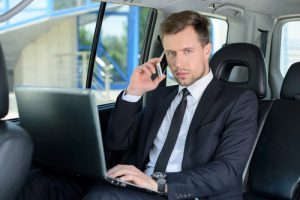 travel for business, your entire daily routine is thrown off track. Getting most out of the working hours away from the office can be a real challenge. So waste no time and plan your trip in advance. If you need a corporate bus charter in Phoenix, you can be on time and get from "here to there" without a hassle. With thoughtful planning and a few tips, you can get yourself organized and enjoy your trip, as well.
Create a checklist
With the limited space you have for all your gear, a checklist comes in handy. Create a pre-travel checklist of items you need during your business trip. Make sure you've got everything covered, from business clothes to cosmetics and your travel medical kit. To better prepare, think about the planned formal and informal occasions and activities, how long you're staying and check the latest weather forecast. Weather conditions will also determine what clothing to take and what off-work activities to plan. By packing everything you need, you'll be able to focus on work without getting upset about the things you forgot at home.
Pack electronics in your hand luggage
Imagine your luggage got lost, along with your laptop and cell phone charger, and you couldn't properly prepare for business meetings. As annoying as it can be, accidents do happen. Put valuables, business and personal documents, portable electronic devices and fragile items in your carry-on bag. You'll avoid the risk of having your essentials misplaced, lost or even stolen. You can even pack an extra dress or a suit in your hand luggage.
Stick to your usual schedule
Try to stick to your daily routine as much as possible. If you continue to go to sleep and wake up around the same time as usual, you are more likely to be well-rested and more efficient during your business trip. And you sure do need to keep your focus razor sharp during those important meetings. This doesn't mean your trip is all work. With a corporate bus charter in Phoenix or another city you're staying in, you and your colleagues can plan social activities around the work schedule.
Find a temporary workspace
Maybe you need a little more time to perfect a presentation for the next meeting or you need to respond to a few emails. You should also stay in contact with the office and make sure you don't miss new information or any changes along the way.n or any changes along the way.
Every minute counts, so use the in-between time wisely. Find a space where you can concentrate on work and multiple tasks you need to handle on your trip. It can be a lobby of your hotel, a nearby restaurant or a coffee shop. Wherever you feel comfortable and can work without disturbance.
Organize your transportation: corporate bus charter Phoenix
Plan and organize your transportation ahead of time and avoid the stress of not showing up for a meeting on time or waiting at the airport to get a ride to your hotel. If you're traveling to Arizona, look for a trusted limo company that offers corporate bus charter Phoenix rental services.
With AZ Limo, you'll get to your destination in a timely manner and enjoy the highest level of class and style during the ride. Have the peace of mind knowing that you're in good hands with our experienced, trained and courteous chauffeurs. If you also need airport limo service, we offer a first-class experience at competitive prices.
With more than a decade of experience in ground transportation services rendered to individuals, corporate bodies, and celebrities, AZ Limo is Arizona's first-choice bus charter company, operating in Scottsdale, Phoenix, Tucson, Tempe, Chandler, Gilbert, and Mesa. No matter what your travel occasion, check out our fleet and give us a call or make an online reservation.