Party buses in Phoenix are specialized rental transportation vehicles that are designed to make a special event in your life all the more memorable. Sounds great, right? But, it also raises a few questions, such as how do you book a Phoenix party rental?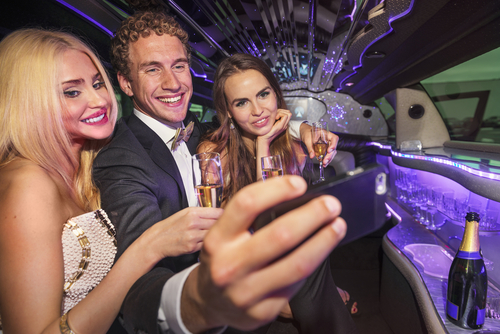 While we're on that topic, what are party buses for, really? Who's allowed to embark on a party bus? Is bringing your own food allowed on a party bus? What about tobacco? Is smoking permitted on a party bus?
In this article, we will answer some of these common party bus questions and tell you about the crucial things to look out for when renting a party bus. We'll also tell you where you can find the most reliable party bus rental service in Phoenix. Read on!
Where can I rent a party bus?
Party buses are provided by specialized rental companies. These companies have all the needed permits and use vehicles that have passed all the necessary inspections required by the United States Department of Transportation.
When choosing a rental company, always make sure that:
They have state-of-the-art vehicles that have been customized to ensure maximum safety for their clients.
Their chauffeurs are highly experienced and trained, as well as thoroughly screened to make sure they have a flawless track record.
They have a modern website that allows you to number of passengers on your party bus from any device.
How to rent a party bus?
Like most successful businesses in the 21st century, the services offered by top-notch party bus rental companies can be booked both through their website and via a phone call. Furthermore, they will provide you with an easy way to get a price quote.
The process of booking a bus online is as follows:
Go to the rental company's website and choose the Book Now option.

Choose the service type (prom, hourly, point-to-point, etc.)

Choose the pick-up date and time.

Choose the pick-up and drop-off location.

Specify the number of passengers on your party bus.

Select your vehicle.

Type in the final details (name, phone number, and email address).
Conversely, you can simply give your party bus rental service of choice a call and make the arrangements that way. This entire process is both efficient and hassle-free, and can be completed in a matter of minutes.
Where should I go on my party bus?
The ideal destination for a party bus ride is in its name: a party! A party bus is an excellent way to get anywhere where you can have a great time. It could be a nightclub in Maryvale, or a wedding in Southern Phoenix. It's all up to you and your friends.
Great events to go to on a party bus include:
Prom nights

Weddings

Bachelor or bachelorette parties

Nightclubs

Concerts

Birthday parties

Festivals

Raves
Am I safe onboard a party bus?
Rental services are professional transportation businesses in the same way as airlines and taxi companies are. It goes without saying that making sure their customers get safely to their destinations is a top priority for these businesses.
As a matter of fact, you're probably safer on a party bus than on any other mode of transportation. Not only are modern party buses outfitted with cutting-edge safety systems, but they're also piloted by career drivers who boast unsurpassed skills and experience.
Where can I rent second-to-none party buses in Phoenix?
If you're interested in booking a high-end party bus service, look no further than AZLIMO.COM. Our competitively priced services, modern vehicles, and expert chauffeurs are the finest in all of Phoenix.
Give us a call today if you'd like to learn more about what we offer or use our zero-effort online booking form to schedule the party bus of your dreams. Contact us today!