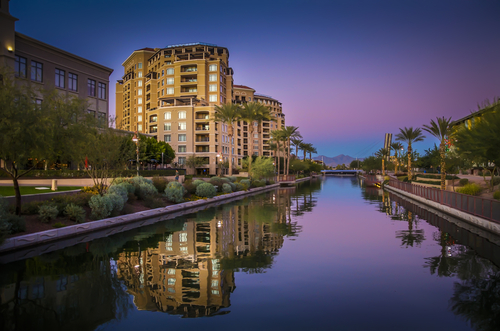 Taking a trip to the West's Most Western Town is a must for everyone who appreciates great museums, world-class art, and one-of-a-kind landscapes. And yet, when it comes to fun things to do in Scottsdale, most tourist guides limit themselves to activities that take place during the day.
That's a huge shame, because there are a thousand interesting things you can do in Scottsdale after dark. In fact, there are so many memorable places, people frequently hire Scottsdale charter buses in order to be able to see them all in a timely manner!
In the following article, we'll give you a selection of the most memorable activities and locations nighttime Scottsdale has to offer. Keep reading to learn more.
What is there to do in Scottsdale AZ at night?
Scottsdale is home to countless bars, nightclubs, live music venues, and other establishments where you can dance and drink until dawn. With so many places available, there's no doubt you'll find one that perfectly suits you.
That being said, Scottsdale also offers a variety of unique nighttime activities that have nothing to do with loud music or large crowds. Many of them can even be enjoyed with your kids.
These activities include:
Moonlight hikes. Would you like to go on a hike, but you don't want to deal with the harsh Arizona heat? If so, an evening hike is the ideal choice for you. Just remember to bring a flashlight or a headlamp to keep yourself from tripping in the dark,
Visit the "LOVE" sculpture in the Scottsdale Mall. This Robert Indiana "LOVE" sculpture is large and is designed to be grabbed onto and climbed, so you can take some truly memorable photos,
Going to Downtown Scottsdale and visiting its many historic places, including Cavalliere's Blacksmith Shop, Sterling Drug Store, Sugar Bowl, and Our Lady of Perpetual Help Church,
Stargazing. The desert around Scottsdale is 100% free of smog and light pollution. This means you can go there once it gets dark and pick out constellations all night long,
Taking the Sonoran Desert night tour. Get in a Hummer and go into the Sonoran Desert after dark. This way, you can delve further into the desert than regular tours allow, see the nocturnal wildlife, and enjoy the glorious Arizona sunset, 
Visiting a drive-in theater and having an authentic 80s-style moviegoing experience. This is also an excellent way to relax after a long day of hiking and touring the museums,
Getting on a hot balloon ride is by far the best way to enjoy the endless expanse of the Sonoran Desert and marvel at the sunset. You can even help the crew launch the balloon into the air,
Shopping at the fashion square includes more than 250 stores, over 40 of which can only be found in Arizona. It also includes restaurants, food halls, and movie theaters,
Escape rooms are numerous in Scottsdale, they come in many different flavors, and a large number of them stays open at night (especially on weekends). Visiting them ensures you'll not only have a fun time, but an intellectually-stimulating one as well,
Going bowling at one of Scottsdale's many high-end bowling alleys. 
Where can I rent the finest Scottsdale charter buses?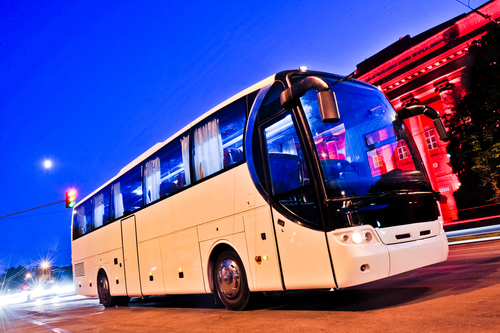 Are you a business manager or owner who needs to organize a company trip to Scottsdale? Or maybe you want to arrange transportation for a large group of family and friends? If so, don't hesitate to contact AZLIMO.COM.We're a first-rate transportation company with an impeccable track record. Our many advantages include our highly experienced and expertly trained drivers, our extensive fleet of cutting-edge vehicles, and our flat pricing system that holds no hidden fees. Call us today.