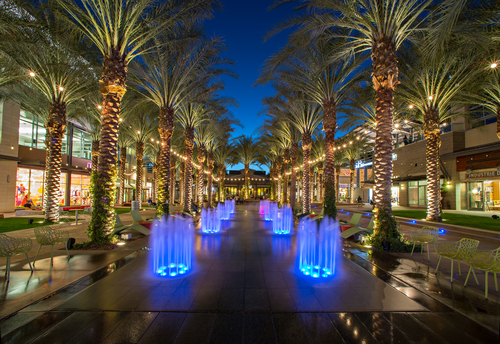 When people think about Arizona, usually the first things that come to mind are its gorgeous sunsets, warm temperatures, and cactus-dotted landscapes. And yet, as lovely as these are, they're far from the only thing Arizona has to offer.
For starters, everyone should travel to Scottsdale at least once in their life. This city is home to numerous museums, art galleries, wedding venues, and hiking trails, as well as a vibrant Arizona nightlife. 
Whether you're traveling alone, or you're coming with a large group that has to rent multiple charter buses in Scottsdale, you should take the time to enjoy some of the unique stuff the city has to offer. Read on to learn more about all the wonderful things you can do in the West's Most Western Town.
What is Scottsdale famous for?
Scottsdale is renowned for its many museums and the incredible natural beauty of the Sonoran desert. But did you know that it's also surrounded by first-rate breweries, wineries, distilleries, ranches, and farms, and that it has a huge number of resorts, spas, and golf courses?
Some of its most famous attractions include:
Xeriscape Garden at Chaparral Park is a certified wildlife habitat that houses more than 200 species and over 7000 plants. Visitors can follow interactive guides and learn the basics of desert landscape cultivation,
Musical Instrument Museum is exactly what its name implies: a collection of more than 13,500 musical instruments from every corner of the world. The instruments are divided based on geography and country, and include famous items such as the piano John Lennon composed "Imagine" on,
Wine Trail gives you the opportunity to taste some of the state's finest wines and brews. It features so many different drinks, you could go there for three days straight and still not try them all,
Butterfly Wonderland is a first-in-class facility that contains an artificial tropical rainforest that houses thousands of butterfly species from all over the world. That's right: it's a bona fide butterfly zoo!
What is there to do in Old Town Scottsdale?
Old Town is Scottsdale's historic city center. It wears its cowboy heritage on its sleeve while also showcasing its modern bars, restaurants, shops, and art galleries. It's the heart of Scottsdale's world-famous art scene.
Must-visit places in Old Town include:
Museum of Contemporary Art presents a second-to-none collection of contemporary architecture, design, and art from every part of the world. The museum has 9-12 exhibitions every year, so you can visit it numerous times and never see the same displays,
McCormick-Stillman Railroad Park is designed to teach visitors about the history of the railroad. It features a unique Model Railroad Building that contains a 15 inch gauge railroad, a Magma Arizona Railroad locomotive, and four model railroad cars,
Parago Park is a desert park full of weather-sculpted buttes, fishing lagoons, and winding trails. Its many covered picnic shelters make it the ideal place to visit with your family and friends,
Civic Center Mall is a great place to go to if art, history, or hiking aren't your cup of tea. This area features a number of popular shops, restaurants, museums, and clubs. It even contains an amphitheater and a swan lagoon.
Where can I rent superb charter buses in Scottsdale?
Are you in charge of organizing a family or a business trip? Or perhaps you've getting married in Scottsdale and you need some way to transport your guests to the venue? Whatever your particular needs, you can't go wrong by hiring AZLIMO.COM.We're a licensed bus transportation company that boasts top-of-the-line vehicles, first-in-class chauffeurs, and a transparent pricing system. Get in touch with us today and enjoy the finest charter buses in Arizona.