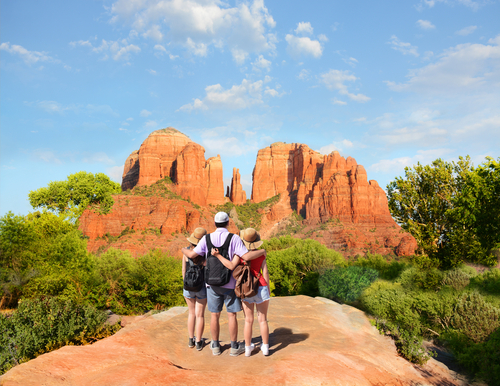 When it comes to tourism in the United States, most people tend to think about coastal states such as California or New York. When they do visit other places, they rarely look farther than the most widely known attractions like Arizona's legendary Celebration of Lights.
And although a holiday light tour in Phoenix is an experience that shouldn't be missed, this is still just one of the many fantastic things you can see in Phoenix. In fact, there are other great places to visit in Arizona that offer truly unique sights. Some of these amazing Arizona attractions can be found in the city of Sedona.
So, you should definitely consider Sedona as your next vacation spot. And if you book a reputable limo and tour bus rental service, you'll get the most out of your trip. Keep reading to learn more.
What is so special about Sedona?
Sedona is famous for its array of red sandstone formations. When illuminated by a setting or rising sun, these formations appear to take on a bright red and orange glow. This is truly a sight to behold and has proved to be a powerful backdrop for a variety of activities such as hiking, biking, and spiritual pursuits.
These tall, multi-hued rock formations look so mesmerizing in the changing light that Sedona won the top spot on USA Weekend's Most Beautiful Places in America list. One of the best ways to experience this natural beauty is to go there with your friends and family onboard a chartered tour bus.
This way, not only will everyone be able to focus on having fun and taking in the sights without having to worry about driving or missing something, but you'll also be secure in the knowledge that you're being transported by a reputable company that observes all the relevant safety regulations.
What are some great things you can do in Sedona?
In addition to the rock formations that gave Sedona the nickname Red Rock Country, Sedona hosts numerous annual events. It also features a few famous buildings, such as the Chapel of the Holy Cross, that are well-worth visiting if you're a tourist.
Some of the famous events hosted annually at Sedona include:
Sedona International Film Festival

St Patrick's Parade

Sedona Food Truck Festival

Celebration of Spring

Pumpkin Splash

Red Dirt Concerts

WagFest

Sedona Marathon

Sedona Bluegrass Festival

Sedona Winter Solstice Festival

Sedona Summer Solstice Festival
A great idea for a fun time is to gather a group of friends and family and travel with them to one of the many festivals in Sedona onboard a top-of-the-line party bus. This will not only get you to your destination safely and with zero hassle, but also enable you to get the party started while still on the road.
Who provides the most memorable holiday light tour Phoenix can offer?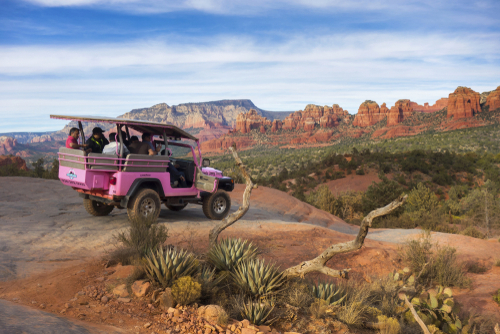 Here at AZLIMO.COM, we firmly believe that few things in life are as rewarding and as memorable as visiting new places and seeing new breathtaking sights. As a second-to-none limo and bus service in Phoenix, we consider it our mission to make your holidays as fun and as effortless as possible.
Aside from providing business, wedding, and airport transportation, we also provide superior guided tours and excursions to various destinations in Arizona. From the Grand Canyon and Kartchner Caverns, to Havasupai Falls, Arizona has many wonders to offer, and AZLIMO.COM can help you visit all of them.
Use our easy online booking form to schedule your bus or limousine today or contact us directly if you'd like to learn more about the services we provide. We look forward to becoming your go-to limo and bus service in Phoenix.