You might be wondering why you need executive car services and how it differs from a typical car service. Executive transportation is perfect for business professionals who want to travel comfortably and safely. It's not just about comfort; executive cars are also safer than standard vehicles due to their higher safety ratings and additional features such as GPS tracking systems.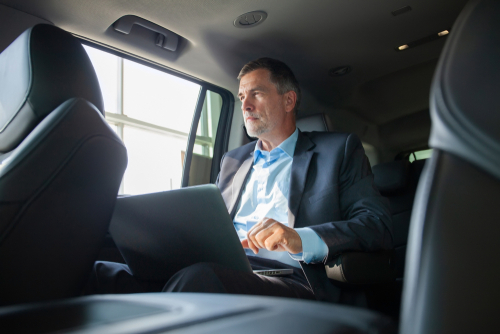 What Is a Corporate Car Service?
As a busy professional, you probably spend a great deal of time traveling to business meetings and off-site events. In order to do so efficiently and comfortably, you need to have a reliable transportation option. This is where an executive car service comes in to provide the perfect solution for your business travel needs in Phoenix.
Whether you need to get to and from an airport or want to ride in style from a corporate event to a hotel, an executive chauffeur can drive you in a well-equipped, luxury vehicle, no matter where you need to go.
Our Black Car Service Brings Many Perks to Executives
There are many different types of executive transport services that exist in Phoenix including corporate transportation or luxury vehicle rentals, airport shuttle service, and town cars. There are different benefits of each option so you can choose which one best suits your needs!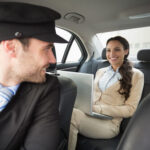 Fully Vetted & Licensed Chauffeurs
At AZ Limo, we take pride in our team of seasoned and reliable chauffeurs. They are amiable, skilled, and knowledgeable professionals who will drive you to your destination swiftly and expertly.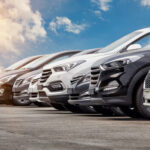 Classy & Comfortable Vehicles
Our fleet consists of luxurious vehicles that provide our customers with maximum comfort and style. With AZ Limo, you are sure to impress your business partners and clients.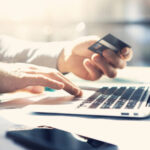 Fair Rates With No Hidden Costs
We believe in honesty and integrity, and that is why we boast a transparent pricing system based on fair fees that hide no additional costs. If you want to get a quote, feel free to give us a call.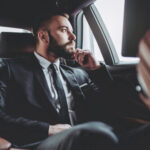 Fully Personalized Executive Car Service
We greatly value your happiness at AZ Limo. With us, you can book a transportation service in Scottsdale at your convenience, as well as contact us for any special requests. Our services are designed to meet your needs.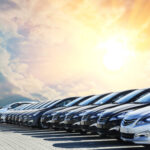 Carefully Maintained Fleet
We follow strict standards when it comes to the safety of our vehicles. In order to eliminate safety concerns, we regularly service and maintain each and every vehicle, making sure you have nothing to worry about when riding with us.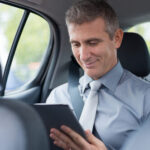 Enrich Your Trip With Extra Perks
Our customers can enjoy a wide variety of extras that can add a special touch to their traveling experience. Just let us know how we can improve your corporate trip and we'll do our best to meet your requests.
What Is the Significance of Executive Transportation Services?
Executive transportation services are beneficial because they offer a comfortable and safe ride to business professionals from point A to point B. This is not only important for the individual traveler but also essential for those who have meetings or conferences planned in the near future. With executive transport service you'll never have to worry about being late due to delays on public transit or an uncomfortable ride in a traditional taxi cab.
What Kind of Vehicles Are Available?
The executive transportation service in Phoenix offers three different options. You can take an airport shuttle, a town car, or a limo to your destination! The type of vehicle you choose is dependent on the number of people who will be riding with you and where you're going.
If you have more than five passengers then it may be best to consider a passenger van or limousine.
Contact AZ Limo for Corporate and Executive Transportation Services in Phoenix, Arizona
Our team of professional chauffeurs can get you to your event or meeting on time. Call us or fill out our form to request a ride or get more information today!