A party bus rental provides a unique and fun way to travel with friends or family. It's also perfect for corporate events, bachelor parties, reunions, weddings – you name it! If you are looking for charter bus services in Phoenix AZ, then we can provide the transportation that's right for your needs. Call our customer service team today to learn more about how we can help make your event unforgettable!
Phoenix Charter Bus and Party Bus Rental Services
We provide charter bus services to all of the major destinations in Arizona, including Sedona, Tucson, Flagstaff, Scottsdale. If you're looking for party buses or just a simple shuttle service within the city limits of Phoenix AZ we can also help.
What's the Difference Between a Charter and Party Bus?
A charter bus allows you and your crew to travel long distances in comfort and without the worry of driving in shifts or becoming fatigued on the long highways. On the other hand, a party bus is perfect for traveling to or from an event with your friend and have fun doing it! Whether you're traveling to or from a wedding, bachelor party, family reunion, prom night or any other event we have the perfect bus solution for your needs.
Why Rent a Charter or Party Bus in Phoenix or Scottsdale, AZ
Fully vetted, licensed & qualified chauffeurs

You can rest easy knowing that your driver has passed our rigorous vetting process. They have undergone our background and reference checks, so your maximum security is guaranteed. What's more, they are the best in the business, so they'll treat you with the utmost care and respect.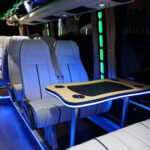 Luxurious & comfortable party bus interiors
Our vehicles will keep you comfortable during your trip. They are elegant and trendy, inspiring relaxation and excitement. You will feel like a superstar in our luxe party buses that exude intimacy and sophistication.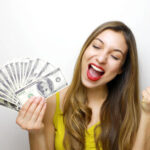 Fair pricing that guarantees value for money
We value honesty, which is why we provide our clients with full transparency. You can request a price estimate at any time. Our rates are more than fair for the extraordinary level of service quality that we bring.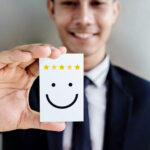 Exceptional customer service & experience
Our top priority is your satisfaction and happiness. This is why we'll gladly accommodate your special requests or fit into your schedule whenever possible. Our drivers will be professional, polite and discreet so that you can have a ride of your lifetime.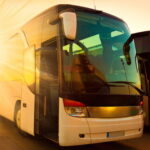 Regularly & properly maintained vehicles
We leave nothing to chance, especially not your security. Our party buses and other vehicles are properly maintained and serviced on a regular basis. Have your peace of mind knowing that our buses are in excellent condition.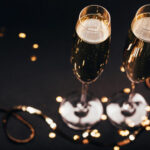 Luxe perks and add-ons at your disposal
Do you want to make your party even more special and memorable? No problem! We will include additional amenities so that you can have a one-of-a-kind traveling experience. Just let us know what you need and we'll make sure you get it!
Rent a peerless Phoenix party bus and have a trip of your lifetime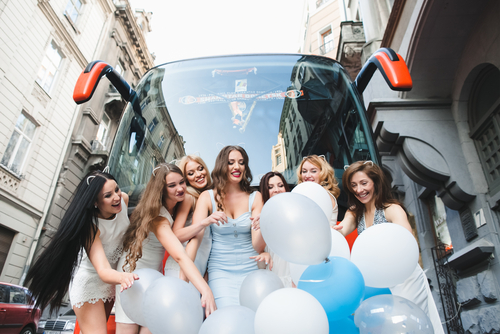 From the moment you book our unrivaled services, you can start planning your traveling adventure. We will be by your side every step of the way to ensure that everything meets and exceeds your expectations. We are one of the leading transportation companies in the area and we can prove it!
With us, not only do you get to travel on the best party bus you can find, but you can also reap all the benefits that we offer to our clients – cost-effective rates, luxe vehicles, experienced and trained drivers, effortless booking, and more.
Nothing is more important to us than your satisfaction and security, so we will go above and beyond to ensure them. Contact us at (602) 806-8134 and make a reservation for your party bus!
Contact Us for Bus Rental in Phoenix, AZ
Call our customer service team today and they can help answer all of your questions and set up an appointment to get everything arranged!