Your Premium Airport Car Service in Phoenix
Whether you need to depart from or arrive at Phoenix airport, one thing is certain: you have no time for uncertainty or delays. What you need is a car service that guarantees punctuality and that will plan your transportation to and from Phoenix airport meticulously and with precision.
Here at AZLIMO.COM, you get premium service all the way: best-in-class fleet, experienced chauffeurs, tailor-made customer service. We will plan your service with your preferences in mind, from your preferred timeframe and the number of passengers to any special requests you may have.
We cater to your airport transportation needs and offer safety and convenience with a touch of luxury. Our chauffeurs will give you a smooth ride and leave no room for risks, hassle or eventualities. We also understand if you have unexpected itinerary changes, and we will make the necessary arrangements to help you stay ahead of the game when it matters most!
In this article, we will discuss:
What is airport car service?
How early should I arrive at Phoenix airport?
How do airport pickups work?
How much do you tip a car service to the airport?
How many passengers can use your airport car service?
How does airport shuttle work?
What is airport car service?
If you want convenient transportation to and from the airport, airport car service is the ideal solution:
Safe and comfortable,
Timely and efficient,
Transparent pricing,
Prompt customer service.
Professional black car service that meets your expectations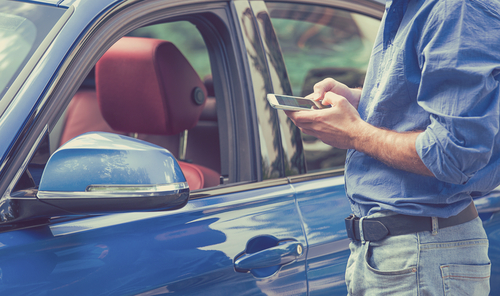 To respond to our passengers' demand for airport transportation service in Phoenix and across the area that meets high-quality standards, we need to achieve high efficiency.
With every car service appointment you make, we strive to outlive your expectations and outshine our competitors. We understand you may be strapped for time and cannot afford to have a traffic jam get in the way of your getting to the airport on time. We will be there on time or ahead of time and plan alternative routes to avoid traffic jams and delays. We'll also keep in touch to better keep track of any unexpected changes.
Whether you are going away on a business trip or getting home from a vacation, you deserve a car service designed to pamper you. Think of our car service as a cherry on top that will make the end of your travel a thoroughly enjoyable experience.
How early should I arrive at Phoenix airport?
Every airline and every airport will give you its own set of recommendations about your pre-flight arrival time. We advise all our passengers to make plans in advance to spare themselves the stress due to sudden delays or potential complications.
If you have luggage you need to check in, it's best to arrive 90 minutes ahead of the scheduled departure time. If you're flying international, we recommend making that two whole hours just to be on the safe side. For domestic flights without checked luggage, getting to the Phoenix airport 60 minutes ahead of time would probably suffice.
However, if flying or the chance that you may miss your flight makes you nervous, it's best to eliminate any potential risks. As your trusted airport car service provider, we will make sure to pick you up on time and get you to the airport ahead of time.
How do airport pickups work?
Fast, simple and easy yet safe, convenient and comfortable? Those are the basic requirements for an airport pickup service, and ours checks all the boxes. Our airport pickup service is punctual and timely for your peace of mind. We will also keep you up to date in the event of any changes. Make your booking ahead of time and we'll get back to you with a confirmation.
How much do you tip a car service to the airport?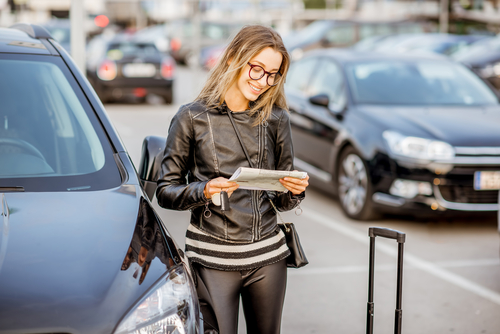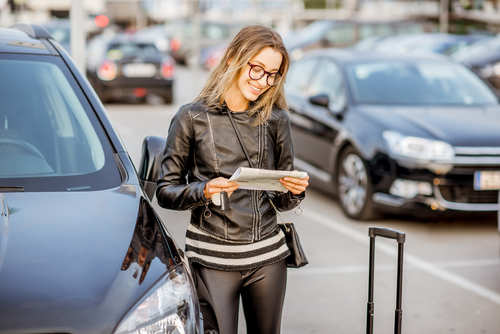 When you book a car service to take you to the airport in Scottsdale or Phoenix, you expect to get there in a safe and timely manner. But if the car service goes the extra mile and surpasses your expectations, you might want to show your appreciation by tipping the chauffeur. Whether or not you want to tip the chauffeur is entirely up to you. 
If you wish to tip your car service, you can use 10% of the total bill as the minimum tip. The amount should also depend on the duration of the ride: include a $10 tip for a short drive, and about twice as much for a longer drive that's over an hour long.
How many passengers can use your airport car service?
Our service functions like clockwork because we are careful not to let anything slip through the cracks. With us, you get:
Spacious & comfortable fleet,
Options for any seating capacity,
Regular fleet maintenance,
Experienced chauffeurs with state-of-the-art navigation system,
Seamless communication and customer service.
For instance, an SUV would suffice for up to 6 passengers, whereas a van would accommodate twice as many. We will make recommendations based on your input.
How does airport shuttle work?
Airport shuttle service is a bus used to transport passengers to and from the airport. Here at AZLIMO.COM, we have coaches that can accommodate up to 55 passengers that you can schedule to take you to the airport or pick you up. Charter buses are best suited for large groups flying to or from Phoenix, as they are convenient, spacious and comfortable. We also have party buses if you want to get that show on the road!
The finishing touch to your ultimate travel experience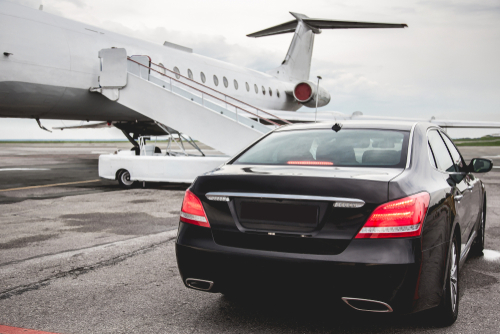 We know what you want: a service that understands almost intuitively that you need to get to and from the Phoenix airport and avoid any unforeseen circumstances along the way without having to put more time and effort into planning and execution than you have to.
If you're just visiting, you want to enjoy every moment of your vacation in Arizona. If you are coming back to Phoenix from a trip abroad, you want to postpone the return to the drudgery of reality just a little bit longer. Because we share your passion for travel, we are deeply committed to providing a quality airport car service that you will keep coming back to.
Find out why we are a top choice for travelers and executives coming to or leaving Phoenix. Your satisfaction is what we are in this for, so call now!
The Entity Section: related posts:
What does Phoenix airport car service involve?
Experienced chauffeurs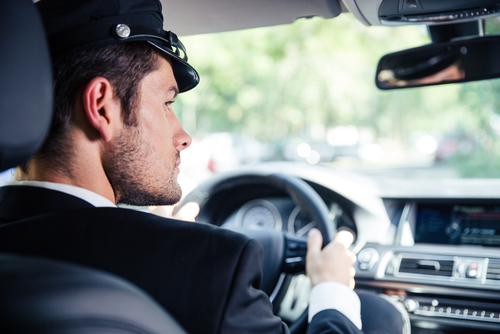 When you book AZLIMO.COM for your ride to or from the airport, you are putting yourself in the competent and safe hands of chauffeurs with a long and impressive track record on the road.
Superior quality fleet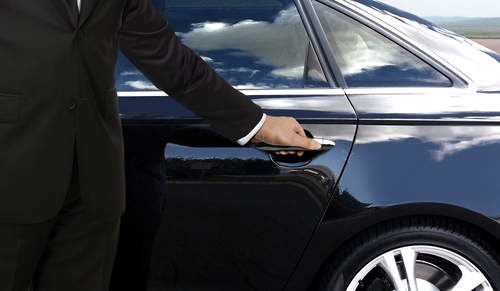 Travel in style and choose a vehicle in our picture-perfect fleet that meets your needs and requirements. All our vehicles undergo regular maintenance for your comfort and convenience.
Curbside pick-up or meet-and-greet service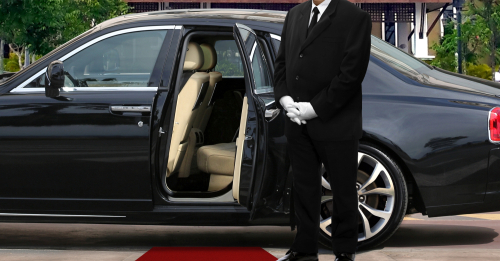 Whether you book our curbside pick-up or our meet-and-greet service, you can rely on us to be punctual and efficient. We'll make sure everything goes smoothly and according to plan.
Customizable options and fair pricing
We can customize your airport car service in accordance with your special preferences and offer a range of options for all your needs. Take advantage of our fair and transparent service prices and fully customizable packages!
Personalized customer service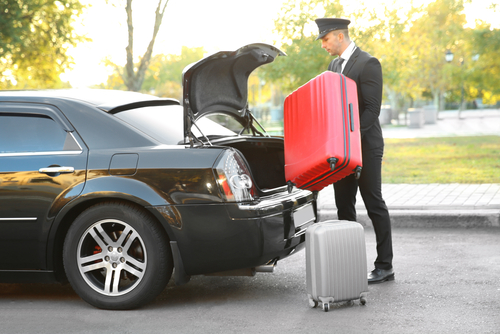 We have a no-nonsense approach based on professionalism and punctuality and top it all off with seamless customer service. Find out why passengers arriving at or leaving from Phoenix airport put their trust in us.
Comfort and customer satisfaction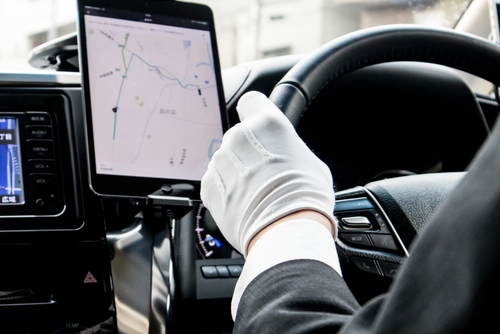 If you want to travel in style and save precious time without wasting time and energy on the technicalities, AZLIMO.COM is your safest bet!