Stay Productive when Away from the Office with Corporate Bus Charter Phoenix
When you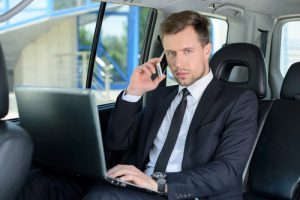 travel for business, your entire daily routine is thrown off track. Getting most out of the working hours away from the office can be a real challenge. So waste no time and plan your trip in advance. If you need a corporate bus charter in Phoenix, you can be on time and get from "here to there" without a hassle. With thoughtful planning and a few tips, you can get yourself organized and enjoy your trip, as well.
Create a checklist
With the limited space you have for all your gear, a checklist comes in handy. Create a pre-travel checklist of items you need during your business trip. Make sure you've got everything covered, from business clothes to cosmetics and your travel medical kit. To better prepare, think about the planned formal and informal occasions and activities, how long you're staying and check the latest weather forecast. Weather conditions will also determine what clothing to take and what off-work activities to plan. By packing everything you need, you'll be able to focus on work without getting upset about the things you forgot at home.
Pack electronics in your hand luggage
Imagine your luggage got lost, along with your laptop and cell phone charger, and you couldn't properly prepare for business meetings. As annoying as it can be, accidents do happen. Put valuables, business and personal documents, portable electronic devices and fragile items in your carry-on bag. You'll avoid the risk of having your essentials misplaced, lost or even stolen. You can even pack an extra dress or a suit in your hand luggage.
Stick to your usual schedule
Try to stick to your daily routine as much as possible. If you continue to go to sleep and wake up around the same time as usual, you are more likely to be well-rested and more efficient during your business trip. And you sure do need to keep your focus razor sharp during those important meetings. This doesn't mean your trip is all work. With a corporate bus charter in Phoenix or another city you're staying in, you and your colleagues can plan social activities around the work schedule.
Find a temporary workspace
Maybe you need a little more time to perfect a presentation for the next meeting or you need to respond to a few emails. You should also stay in contact with the office and make sure you don't miss new information or any changes along the way.n or any changes along the way.
Every minute counts, so use the in-between time wisely. Find a space where you can concentrate on work and multiple tasks you need to handle on your trip. It can be a lobby of your hotel, a nearby restaurant or a coffee shop. Wherever you feel comfortable and can work without disturbance.
Organize your transportation: corporate bus charter Phoenix
Plan and organize your transportation ahead of time and avoid the stress of not showing up for a meeting on time or waiting at the airport to get a ride to your hotel. If you're traveling to Arizona, look for a trusted limo company that offers corporate bus charter Phoenix rental services.
With AZ Limo, you'll get to your destination in a timely manner and enjoy the highest level of class and style during the ride. Have the peace of mind knowing that you're in good hands with our experienced, trained and courteous chauffeurs. If you also need airport limo service, we offer a first-class experience at competitive prices.
With more than a decade of experience in ground transportation services rendered to individuals, corporate bodies, and celebrities, AZ Limo is Arizona's first-choice bus charter company, operating in Scottsdale, Phoenix, Tucson, Tempe, Chandler, Gilbert, and Mesa. No matter what your travel occasion, check out our fleet and give us a call or make an online reservation.
Most Iconic Stretch Limos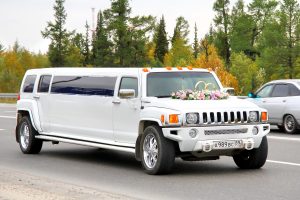 The concept of a stretch limo is surprisingly old. We wrote an article about that recently. Over time, some cars proved to be more amenable to being turned into elongated cars. In this piece we will revisit some of the most iconic stretched out vehicles, whether old and classic or new and trendy.
If you ever wish to feel the exclusivity and the comfort of such a vehicle, you can find the best limos in Phoenix at AZ Limo rental company. With a variety of vehicles in the fleet, AZ Limo is sure to meet and exceed your demands.
Cadillac One
This is not a production car, but a one-off. The reason it found its place on this list is because it is custom made by Cadillac for the President of the United States of America. It is, of course, equipped with various offensive and defensive devices, as well as being armored heavily. The president has 12 of these, and the specifications are kept a secret, understandably.
Toyota Century Royal
Speaking of government only cars, Toyota have made a special 'Royal' version of their Century model for the use of the Japanese emperor. They have disclosed the price of about half a million dollars, back in 2006 when they were built. They haven't disclosed the security measures to the general public. The emperor has four of these cars at his disposal. Other government officials use regular Toyota Century vehicles.
ZIL-4112R
To conclude the part of the text about government cars, ZIL-4112R comes from Russia. Despite its blocky design, this is a formidable modern vehicle with 6 doors and a massive 7.7-liter gasoline engine, armor plating and undisclosed security measures.
Lincoln Town Car
This is a very common conversion model. The car itself is no longer in production, but this model has left an indelible mark on the pop culture, finding itself in many TV series and films as the standard stretch limo. In the late 1980s, George H. Bush even used this model as a basis for his presidential limo. With its V8 engine and affordable repairs, it is used by many rental companies throughout the USA.
Ford Fairlane
In the USA, Ford Fairlane was a classic car, discontinued in the 1970s. However, Ford continued using this name overseas, and in Australia they still produced this model until 2007, with all the amenities of a 21st century limousine. With their excellent soundproofing and smooth suspension, they provide an ideal combination for a hire car.
Chrysler 300
Chrysler 300 has an imposing presence on the road thanks to its front grille and a bit blocky and bulky design. This makes it a true eye-catcher and therefore an ideal candidate for stretching out.
SUVs
The trend in the recent times has called for stretched out versions of SUVs, as the favorite type of vehicle in the USA. Icons such as Chrysler Escalade, Lincoln Navigator and Hummer all have stretched out versions. They are hard to miss and even harder to ignore. If attention is what you seek, a stretch SUV is sure to help you with that.
Limousines are usually not made stretched out by the parent company, but rather by coachbuilding companies. These companies need to follow strict safety regulations, so you can be sure that stretch limos are safe and comfortable to ride in. For all your needs for limos in Phoenix look no further than AZ Limo. The fleet consists of stretched out limos, business sedans, sprinter vans, party buses, coaches – pretty much any type of vehicle you might want to rent. Contact us today to learn more.
The advantages of renting over owning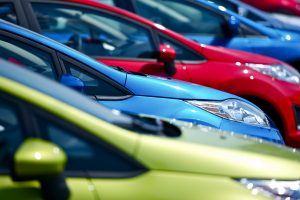 In these fast modern times, it is hard to imagine a life without a car, or another type of vehicle. But sometimes, it is far better to rent a vehicle than actually own it. Listed below are some of the advantages of renting over owning. AZ Limo offers a fleet of great cars, both for everyday use and for special situations for you to choose from. Find a limo in Phoenix here.
Repairs
If you've had an accident, or the normal wear and tear has damaged a part of your car, you may soon wish you weren't the owner. Some parts can reach astronomical prices, and the mechanics aren't exactly offering their services cheaply either. And if you had to be towed to the mechanic's shop, you'll perhaps wonder if renting a party bus would have been a cheaper option.
Depreciation
Your brand new car that you paid a fortune lost a sizeable portion of its value simply because you drove it a mile or two from the dealership to your home. Next year, the same model you bought will come with extra features that will put yours to shame. And the value of your car will just continue to plummet. By the time you decide to sell your car, it will be worth just a fraction of what you paid for it, and at the end of the line, you will end up right where you started – without a car.
Expensive or unavailable parking
Wherever you go by car (which is pretty much everywhere, let's be honest), you will need to park it. If you're going to a big shopping mall, you will likely have no problem finding a spot. If, however, you are going to work downtown, alongside with thousands of other people who are doing the same thing, parking anywhere near your workplace becomes a highly demanded commodity. And the local authorities know this and will take full advantage of it, charging ever increasing sums of money for parking.
Limited space
Similarly, if you do not own a garage, or you live somewhere where parking isn't readily available at all times (such as urban areas), you might end up parking pretty far from home. This is a nuisance at best.
Registration and insurance
Every year you need to renew your registration and that ends up costing you. And if you have forgotten about it, it may come as a nasty surprise when it is due. Not to mention the constant insurance payments you need to make, which most of us (luckily) never actually use.
Special occasions
Most of us aren't driving the cars we would like to be driving. And when it comes to weddings, proms, and other special occasions, the child in us always wants the best that life can offer. Maybe to rent a stretch limo instead of that boring station wagon. Maybe to spend the bachelor's night in a party bus going round the city, rather than driving to a club in two or three or more sedans (imagine the logistics of managing so many people and cars).
What our cars give us is the freedom and independence to go where we want when we want. But at times they can be a burden as well.
Whether this article has persuaded you or not, you must admit that sometimes we all need a bit of a break from the monotony of real life, and a bit of class to spice things up. In these situations, turn to AZ Limo and our varied offer of vehicles; both everyday sedans and stretch SUVs for the wildest of the occasions. Contact AZ Limo today to get your quote or rent a limo in Phoenix immediately.
How Did Stretch Limos Come to Be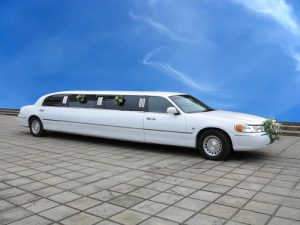 We have all seen those elegant stretch limos around the town. Have you ever wondered who came up with the idea to lengthen a car and when? This text will give you a brief history of a stretch limo. Once they had been reserved solely for the rich and famous. However, Phoenix limo rates have been going down for years, and now this piece of luxury is available to the wide public, for rent for parties, birthdays, weddings or any other use you may find for them. AZ Limo Rental Company boasts an impressive fleet of stretch limousines and SUVs, as well as other vehicles.
Limousine
The term limousine actually doesn't mean a stretch limo. It originally meant any luxury car with a chauffeur and with a compartment for the passengers physically separated from the driver. In Europe, the term limousine simply means a sedan. In modern interpretation a limousine is usually a luxury sedan which offers various amenities normally not found in regular cars. There are several types of limousines. Apart from the generally accepted design, there is a limousine-landaulet. This design includes a removable or folding roof over the passengers' section. Another common design is the limousine de-ville. This design includes a solid roof over the passengers' section, but the driver's section has a removable or foldable roof.
Stretch limo
Stretch limos are luxury vehicles with the wheelbase which is longer than that of a typical sedan. The lengthening can be done by the manufacturers themselves; however, that is rare. More commonly, a specialized company, a coachbuilder, makes the alterations on the normal-size vehicle. These vehicles need to pass rigorous tests to make sure they comply to the safety regulations, so you may be sure that the stretch limo you are renting is safe.
History
The first stretch limo was manufactured in Fort Smith in Arkansas, as far back as 1928. It was not a production car, but the work of a coach building company called Armbruster. Back then, the art of coach building had been much more prevalent and this was a solid marketing move for the company. The first users of these stretch limos were musicians. Not much has changed since, it would appear. However, the stretch limo was used more practically in those days. It was used to transport large bands and their equipment. This led to them being called 'big band buses'.
SUV limos
Since those early days, limos have evolved. Specialized coach builders have made stretch versions of many different cars. In the recent years, SUV stretch limos have become all the rage. If you have seen one, you know why. The raw power of the SUV combined with the elegance and the amenities available in a stretched out car. Their popularity is not dwindling, so various popular SUVs have had their stretched out iteration. Vehicles such as Yukon Denalis, Hummers, and Escalades are just come of them,
Amusing limos
Since the advent of the stretch limos in popular culture, many people have attempted to create stretched out versions of vehicles you would not normally expect. Some of these include Ferrari limos which can hold up to 10 people. Other such examples include a Volkswagen Beetle or a Mini Morris, normally very small cars, or Lada and Trabant, cheap Eastern European cars.
If you wish to rent a stretch limo in Phoenix, remember that limo rates are fairly affordable at AZ Limo. The AZ Limo rental company has a modern fleet which offers stretch limos, both sedan and SUV versions, as well as a variety of other vehicles for all your transport needs. Contact today for further information.