#1 Executive Car Service in Phoenix, AZ
At AZLIMO.COM, we offer a wide range of efficient and dependable executive car services for professionals. We enable our clients to ride comfortably and in style to airports, business meetings, and corporate events. Our services are designed to provide streamlined transportation management, reliable communication, and swift billing turnaround, allowing you to travel to your destination with zero hassle and stress.
Once you book our black car service in Phoenix, you will be assigned an experienced account manager who'll handle all requests and last-minute changes and details with professionalism and efficiency. Our chauffeurs are highly trained and qualified to work with executive clients and have a vast knowledge of the area, meaning that they will be able to take you to any destination without a hitch.
What you will learn in this article:
What is a corporate car service?
What are the benefits of corporate car services?
What makes a good chauffeur?
Where can an executive car service take me?
Where can I book an executive car service in Phoenix, AZ?
What is a corporate car service?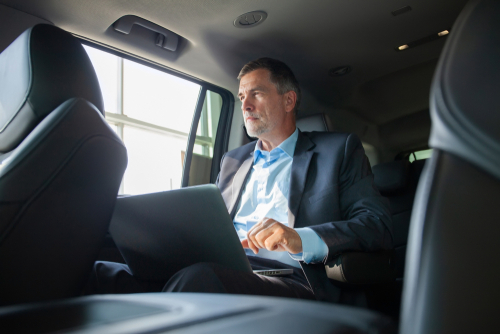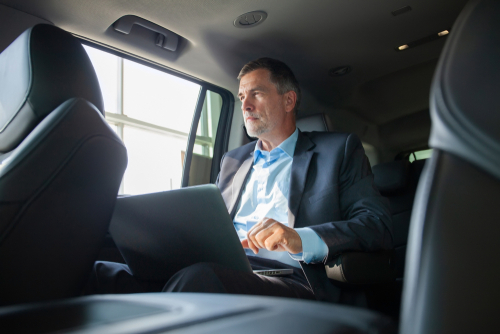 As a busy professional, you probably spend a great deal of time traveling to business meetings and off-site events. In order to do so efficiently and comfortably, you need to have a reliable transportation option. This is where an executive car service comes in to provide the perfect solution for your business travel needs in Phoenix.
Whether you need to get to and from an airport or want to ride in style from a corporate event to a hotel, an executive chauffeur can drive you in a well-equipped, luxury vehicle, no matter where you need to go. 
What are the benefits of corporate car services?
There are numerous reasons why hiring a black car service is a clever idea for any executive in Phoenix. Not only does it provide a comfortable transportation method, but it can also save you plenty of valuable resources and time. In a nutshell, here's how our corporate services can benefit you:
Professional image: as an executive, you want to leave a classy, respectable first impression on your business partners and clients. Riding in a luxury vehicle is a great way to achieve that on your travels.
Optimal comfort: when you hire AZLIMO.COM, you will get to travel effortlessly and comfortably in luxury vehicles. As every aspect of our services is perfectly streamlined, you will be able to focus on your business without distractions.
Complete transparency: reputable executive car service in Phoenix will be completely honest and upfront about their pricing, hiding no additional expenses. With us, you can enjoy a fully transparent service and a client-driven, honest approach.
Utmost privacy: any sensitive business information you may want to discuss while traveling to meetings or events is entirely safe with our carefully vetted chauffeurs. We care greatly about confidentiality and professionalism at AZLIMO.COM.
Streamlined black car service for Phoenix executives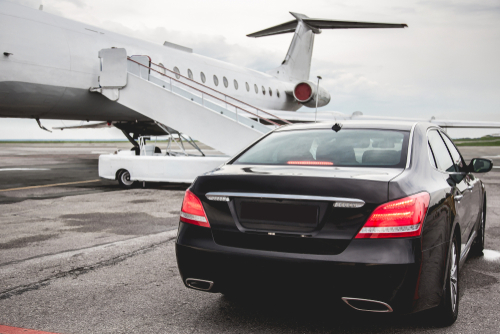 At AZLIMO.COM, we strive to provide professionals with dependable, convenient, and luxury services for all their corporate transportation needs. We understand how important efficiency and comfort are in the business world, and that is why we take steps to make sure you get to your location with zero hassle.
Your safety and peace of mind are guaranteed with us. All of our chauffeurs undergo a strict vetting process and are fully licensed and qualified to deliver reliable executive car service in the Phoenix area. What's more, our vehicles are regularly serviced and maintained to ensure optimal performance and prevent any safety hazards.
What makes a good chauffeur?
When working with corporate clients, chauffeurs should uphold high standards of professionalism and reliability. At AZLIMO.COM, we work exclusively with qualified and dependable experts with pristine backgrounds. Owing to their vast experience, they know every part of the area in great detail and will gladly provide suggestions and any guidance you may need during your trip. Additionally, your chauffeurs will follow strict confidentiality rules, so you don't have to worry about any important business details leaving the vehicle.
Where can an executive car service take me?
Our black car service can take you wherever you need to be in Phoenix. Whether it's a high-end corporate event or a business meeting in another part of the city, our chauffeurs will drive you there in a timely manner. We can also take you to the airport without delay if you need to catch a business flight. No matter where your business obligations take you, you can rely on our account management and chauffeurs to make sure you get there quickly and comfortably.
Where can I book an executive car service in Phoenix, AZ?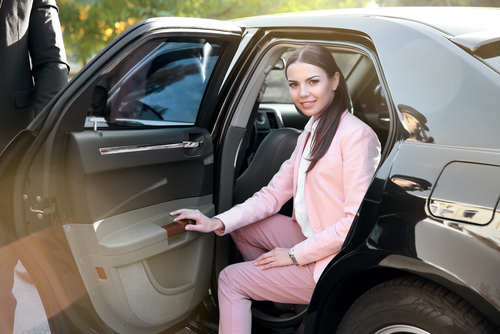 With AZLIMO.COM, you can enjoy a transportation service designed to provide you with maximum flexibility and convenience. You can rely on our transportation management system if you have any special requirements or last-minute changes. We will take steps to ensure that all your requests are expedited with efficiency and ease, allowing you to focus on your business endeavors.
We will fit our services into your busy schedule at your convenience, making sure you have nothing to worry about while riding in one of our spacious and well-equipped vehicles. AZLIMO.COM is your trusted partner whether you need to catch a flight at Phoenix Sky Harbor International Airport or get to a corporate event in style. Reach out to us today and enjoy a dependable corporate car service that puts your needs first.
Related posts:
What makes our black car service in Phoenix special?
Carefully handpicked chauffeurs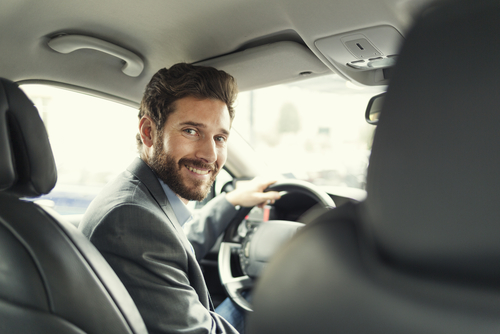 Our team consists of licensed chauffeurs with years of experience in the field. We make sure they are reliable and qualified by conducting thorough background and reference testing. You can rely on our chauffeurs to take you wherever you need to go with professionalism and expertise.
Luxury vehicles that ensure comfort 
At AZLIMO.COM, we boast a fleet of luxury vehicles that allow you to travel comfortably and in style. You will get to ride in business class vehicles that would leave a professional and classy impression on any potential clients and business partners.
Transparent and fair pricing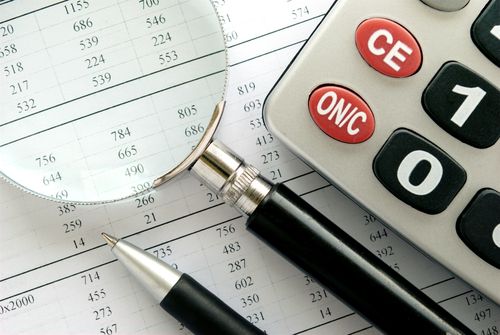 Our approach is based on honesty and complete transparency. Enjoy our fair, competitive fees, and don't worry about any hidden expenses as our pricing system is completely transparent. Don't hesitate to reach out to us and receive a price estimate.
Tailor-made services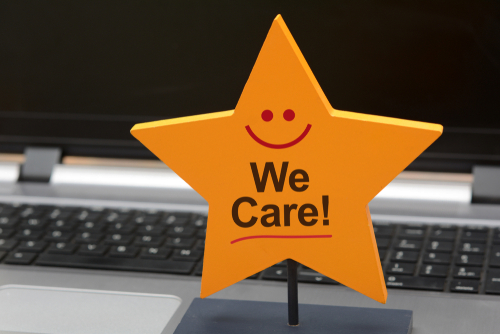 Our executive car service is designed to match your schedule and meet your needs. We will consider any additional requests or wishes you may have to provide you with a fully personalized experience.
Regularly serviced vehicles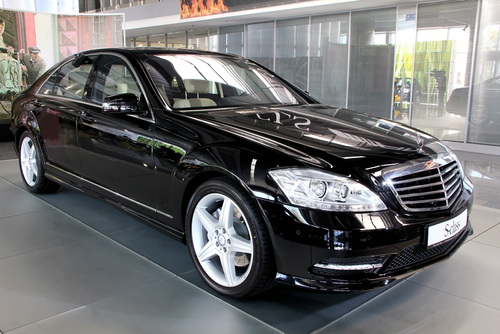 Your safety is guaranteed with AZLIMO.COM. Our vehicles undergo thorough and regular servicing and maintenance checks that eliminate safety risks and ensure optimal performance and reliability.
A wide range of service extras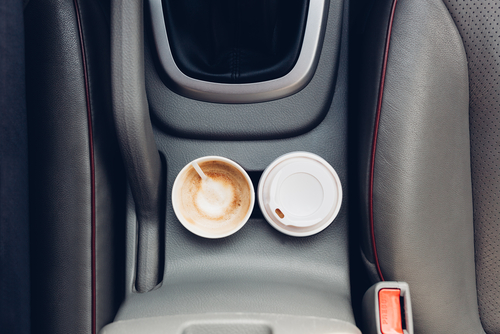 Feel free to let us know if you wish to add any food or drink options to your service. We will consider your requests and make sure your corporate trip is as comfortable and stylish as can be.