Trusted Executive Car Service in Scottsdale, AZ
If you are looking for a convenient and classy solution to your business transport needs, AZLIMO.COM is at your beck and call. We offer a streamlined black car service for corporate clients that are based on transparency, flexibility, and comfort. With us, you can ride in a luxury vehicle to any location in Scottsdale, whether you need to get to the airport or travel to a different part of the city to attend an important business meeting.
Our transportation services are backed up by efficient management, great customer care, and transparent pricing. We will take into account any special requests you may have and personalize your service to your needs and preferences. Our licensed and experienced chauffeurs will get you to your destination in no time and minimize any distractions to allow you to focus on your business.
What we will cover in this post:
What is executive transportation?
Why do I need an executive car service?
What does an executive chauffeur do?
Are corporate car services safe?
How do I find a reliable executive car service in Scottsdale, AZ?
What is executive transportation?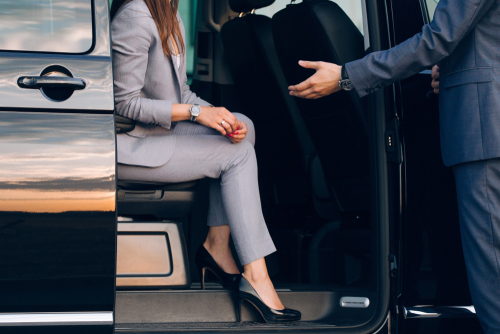 Being an executive means that you have to attend a great number of corporate events and business meetings. Often, these events require you to travel far distances on a tight schedule, leaving little room for delays.
That is why relying on a professional black car service is a great idea if you wish to travel around Scottsdale comfortably and efficiently. With AZLIMO.COM at your service, you will be able to get to any location on time, riding in a high-end vehicle that will leave a great impression on your business clients and partners. 
Why do I need an executive car service?
Having professional chauffeurs to rely on is a great way to eliminate unnecessary hassle from your business travels in Scottsdale. Our corporate clients get to enjoy a wide range of perks, including:
Good first impression: when traveling for business, it's important to maintain a professional, classy image.
Maximum comfort: our vehicles are spacious and equipped with high-tech amenities, allowing you to travel in comfort and style.
Transparent rates: our pricing system has no hidden costs as it is based on complete transparency and honesty.
Ensured confidentiality: the chauffeurs on the AZLIMO.COM team are carefully background checked and will keep all sensitive business information private.
Efficient black car service professionals in Scottsdale rely on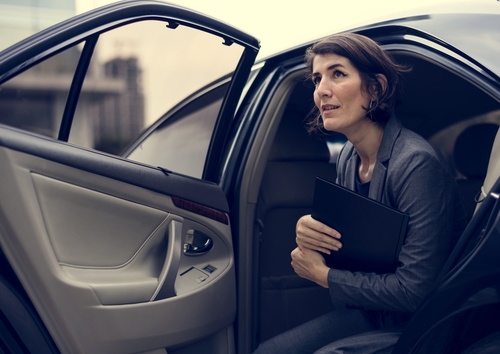 AZLIMO.COM is your first choice if you need convenient and reliable corporate transportation services. It is our goal to enable you to travel without stress, whether you're going to an off-site event or a meeting with an important potential business partner. To that end, we have designed our services for maximum flexibility, comfort, and convenience.
Our executive car service ensures your privacy and safety. We achieve this by carefully handpicking our chauffeurs through rigorous screening procedures and having our vehicles serviced and maintained on a regular basis. It is our goal to minimize, or even better, eliminate any risks for your safety when you travel in and around Scottsdale.
What does an executive chauffeur do?
When choosing a reliable car service for your business travels, you want to look for chauffeurs who are friendly, experienced, and knowledgeable about the area. Your chauffeur should also be ready to answer any questions you may have, as well as give you privacy if you wish to focus on your work or have a business call. If you choose AZLIMO.COM, your chauffeur will drive you to your destination with the utmost professionalism and efficiency, making sure you get there in style and on time.
Are corporate car services safe?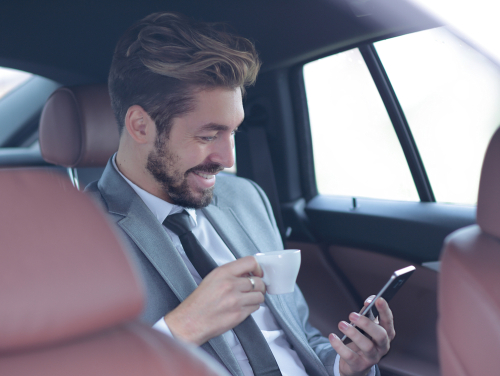 Your safety is the main focus of your black car service in Scottsdale. We leave nothing to chance when selecting the chauffeurs for our team. Each of them is a reliable, trustworthy individual with a pristine background, so don't hesitate to place your trust in them.
In addition, we also minimize the possibility of breakdowns and unnecessary delays by having all of our vehicles routinely checked and maintained. We make sure that our fleet is tip-top condition at all times, ready to drive you to Scottsdale Airport or anywhere else you need to go.
How do I find a reliable executive car service in Scottsdale, AZ?
Right here! AZLIMO.COM is your go-to company for all your corporate travel needs. If you book with us, we will assign you an account manager who will take care of any requests and alterations you may need to make to your service. With us, your trip will be comfortable, quick, and enjoyable, whether you choose to take a break and relax or work on your business obligations. Pick up the phone today and travel effortlessly with AZLIMO.COM.
Related posts:
Our black car service brings many perks to Scottsdale executives
Fully vetted & licensed chauffeurs 
At AZLIMO.COM, we take pride in our team of seasoned and reliable chauffeurs. They are amiable, skilled, and knowledgeable professionals who will drive you to your destination swiftly and expertly.
Classy & comfortable vehicles 
Our fleet consists of luxurious vehicles that provide our customers with maximum comfort and style. With AZLIMO.COM, you are sure to impress your business partners and clients.
Fair rates with no hidden costs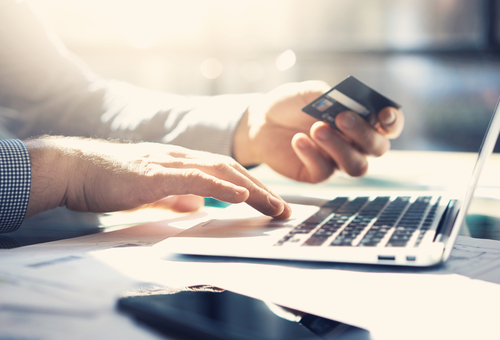 We believe in honesty and integrity, and that is why we boast a transparent pricing system based on fair fees that hide no additional costs. If you want to get a quote, feel free to give us a call.
Fully personalized executive car service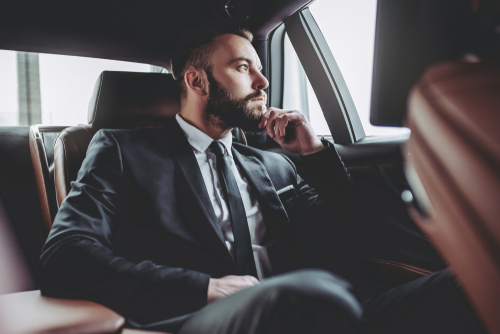 We greatly value your happiness at AZLIMO.COM. With us, you can book a transportation service in Scottsdale at your convenience, as well as contact us for any special requests. Our services are designed to meet your needs.
Carefully maintained fleet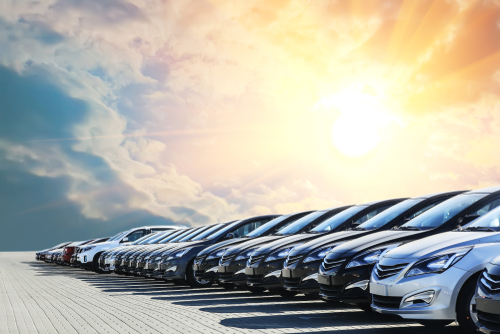 We follow strict standards when it comes to the safety of our vehicles. In order to eliminate safety concerns, we regularly service and maintain each and every vehicle, making sure you have nothing to worry about when riding with us.
Enrich your trip with extra perks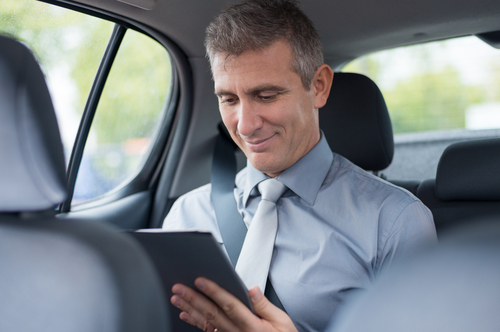 Our customers can enjoy a wide variety of extras that can add a special touch to their traveling experience. Just let us know how we can improve your corporate trip and we'll do our best to meet your requests.