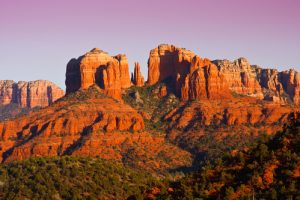 In our previous article, you could read about some of the wonders of Red Rock Country that could inspire your next road trip. You can explore these amazing places that Sedona and Colorado Plateau hide – behind the wheel of a car! If you're looking to hire a Scottsdale limo service to start your unique journey, wait a little bit longer. Here are a few more things you may want to put on your bucket list.
Amazing wineries
If you are a wine enthusiast, you'll find joy in Sedona's nearby vineyards and tasting rooms. Sedona and surrounding cities Page Springs and Cornville are the heart of Arizona's wine industry. Dry, hot summers and rich volcanic soil are perfect for grape like Cabernet, Chardonnay, Syrah, and Merlot.
On your driving tour, you'll have a tremendous opportunity to taste some of the country's finest wines that could compete with any Napa white. Unwind at one of the local wineries to sample some wine and cheese and visit some of the wine bars known for their great ambiance.
Ancient American Heritage
A short drive away from Sedona, you'll find 700-year-old Honanki Indian ruins, one of the biggest prehistoric pueblos in the Verde Valley. There you'll discover ancient cliff dwellings, marvelous rock art and pictographs on the cliff walls.
Along with its sister site Palatki, the Honanki Heritage Site is one of the best-persevered Sinagua Indian ruins in Sedona. Both sit in the Coconino National Forest, approximately 15 miles west of Sedona.
Tuzigoot pueblo was the largest Sinaguan complex in the Verde Valley. The walls of more than a hundred rooms were built from limestone and sandstone from the area.
The monument occupies an area of 1.3 square miles. It is located near the towns of Clarkdale and Cottonwood. There tourists can see the remains of a few pit houses and petroglyphs, signs of the people who lived in the Verde Valley one thousand years ago.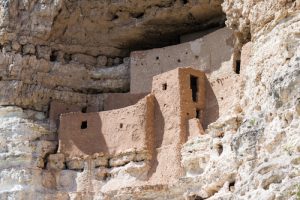 If you're interested in ancient history, keep unraveling the mysteries of Native Americans by visiting Montezuma Castle National Monument, as another part of the legacy of the Sinagua culture. The structure can only be reached by ladder and although visitors are not permitted to go inside anymore, you can admire it from below.
Only 11 miles away is Montezuma's Well, along with an early irrigation network and other ruins. These sites are located off I-17 in Rimrock and Camp Verde.
Local art and culture
Immerse yourself in Sedona's unique art by visiting the Sedona Art Museum or one of the local art galleries, festivals and cultural events. Sedona Plein Air Festival is a week-long celebration of world-renowned artists and spectacular landscapes, organized by the Sedona Arts Center.
Every October, during the festival, various workshops and events give tourists and locals a chance to get creative and enjoy numerous lectures, receptions, and exhibitions.
Travel safe with your trusted Scottsdale limo service
See the amazing Sedona and the Grand Canyon in grand style and comfort that your reliable Scottsdale limo service can provide. Whether you want to indulge in a glass of wine or explore ancient ruins, AZ Limo is your way to get there.
Our experienced and knowledgeable chauffeurs can take you on your next road trip to help make it even more memorable. We have the vehicle that suits your needs, wishes and budget. Call us today at 1 (480) 635-887 or contact us online for a free quote!