Unrivaled Bus Charter Phoenix Service
AZLIMO.COM offers the Phoenix and greater Arizona area first-in-class ground transportation, concierge, and tour services. With close to 10 years of experience transporting a variety of traveling clients, from celebrities, to corporate executives, brides and grooms and everyday travelers in Phoenix, we have the experience and wherewithal to get you from where you are to where you want to be – on time.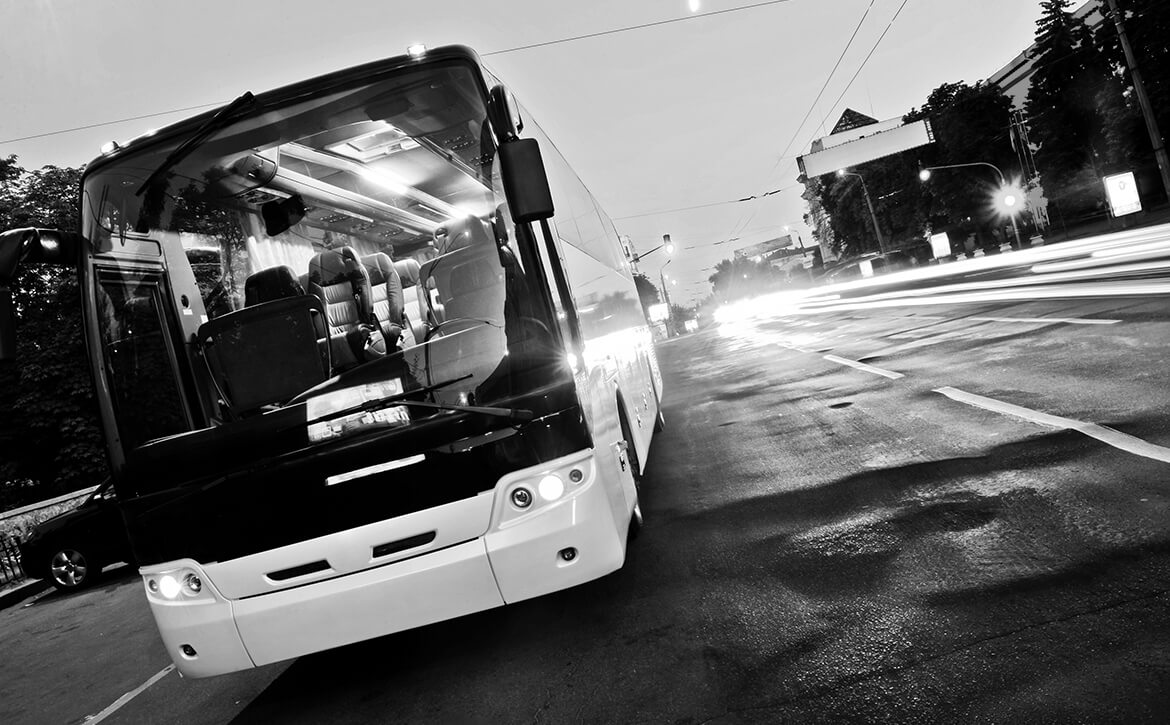 Go-to Corporate Bus Charter in Phoenix
If you need a bus reservation or rental in Phoenix, we have you covered.  Whether you need a bus for a large party or a small party, we have a bus for you.  We will custom build your package to your budget and party needs.  We provide safe, reliable transport in Phoenix to and from your destination and make the experience for you and your guests memorable. Founded in 2004 and with experience spanning over a decade in ground transportation services rendered to individuals, corporate bodies, and celebrities, AZLIMO prides herself as Arizona's first-choice bus charter company, operating service areas in Scottsdale, limo service Phoenix, Tucson, Tempe, Chandler, Gilbert, and Mesa. We can get you from 'here to there' in safety and comfort.
Why Choose Us?
We offer a selection of ground transportation services such as:
Charter Bus Service
We offer this service to Arizona residents, tourists and students for field trips, over-the-road tours, and state tours. Our buses are fully air-conditioned and spacious and the seats are sleeper seats, perfect for a bed-recline mode for a well-relaxed sleep. When you choose to use our Phoenix charter bus service, you can pick between the shuttle option (one of our well-trained and informed drivers drops your team at the designated location and drives you back after your event) and Pick & Drop (one of our well-trained and informed drivers drops your team at the designated location and returns to our office).
Our Charter Bus is our luxurious bus which seats up to 55 passengers for regional conferences, football games, and tours. The amenities in this selection include: overhead storage bin, tinted windows, LCD TV screen, extended luggage storage in the 4-division boot space, DVD/CD player, newspaper, bottled water and other amenities such as food upon request
Our Executive Coach seats up to 40 passengers and is more comfortable than the charter bus. Seats in our executive coach can be easily adjusted to sleeper mode and is best suited for tours and football teams traveling to the game. The amenities in this selection include but are not restricted to wet bar, DVD/CD player, plasma TV screen in front and in the middle, sound system, XM satellite radio, fiber optic, mood lighting and a dancing pole.
Our Party Bus which seats up to 25 passengers and is available in black and white is more spacious than the charter bus and the executive coach and is most suitable for the party lovers and dancing inclined. All amenities available in the executive coach are available in our party bus.
Limo Bus Service
Our Phoenix limo bus service is suited for the upward mobile individuals, executives and luxury transportation lovers. We match your taste with our Yukon Denali.
The Stretch Yukon Denali seats up to 18 passengers and is suitable for large groups of people traveling. It is only available in white – it is equipped with wet bar, DVD/CD player, fiber optic, starlight headliner, mood lighting, bottled water and other amenities which can be provided upon request.
Rent-A-Bus Service
Our rent-a-bus service in Phoenix includes van and SUV rentals and is offered with the following selections:
Mercedes Sprinter Van which is economical for mini-group trips and seats up to 14 passengers. The amenities offered include newspapers, bottled water, and others available upon request.
Our Chevrolet Suburban provides safe, dependable transportation to get you from where you are to where you need to be. Our suburban is fitted with executive interiors with leather seats and tinted windows for discrete travels; it can seat up to 6 passengers.
Our Cadillac Escalade ESVs offer the same executive interiors and tinted windows like the Chevrolet Suburban and seats up to 6 passengers.
Coach Bus Service
Our Coach is smaller in size than our Executive Coach, and Charter Bus but it is comfortable and seats up to 37 passengers. With its availability in white only, it has all the amenities in our other selections of Phoenix charter bus and limo rental service.
Our Executive Coach holds up to 40 passengers and includes Wet Bar (Optional), DVD/CD Player, Plasma TV Screen, Top-Of-Line Ipod Ready Sound System, XM Satellite Radio, Fiber Optic, Mood Lighting, Dancer Pole and other amenities upon request.
Our Charter Bus comfortably seats up to 55 passengers.  Amenities include Extended Luggage Storage, Tinted Windows, LCD TV Screen, DVD/CD Player, Newspaper, Bottled Water and other amenities available upon request.
To show you that we are the cream of the crop in Phoenix, we have a bilingual customer service dedicated 24/7 to assist you in your travel decisions regarding our ground transportation service. Whether you speak English or Spanish, we understand and will communicate in your language of choice, to assist in providing your charter bus service quote and to book your preferred choice of transportation. .
With our company, you can expect fast, professional, and courteous limousine rental service.  We will even help you plan your itinerary.  Whether your trip is during the day or night, we have a service that can accommodate your needs.
All of our staff keeps the highest standard of quality and customer service, including drivers.  Our company values integrity first and foremost in dealing with our customers, so you can expect an honest, forthright approach in dealing with our business.
Drive with us and you'll know you made the right choice in partnering with AZLIMO for your Phoenix Charter Bus Service needs.  To book your charter bus or ask a question call: 480-635-8887 today!