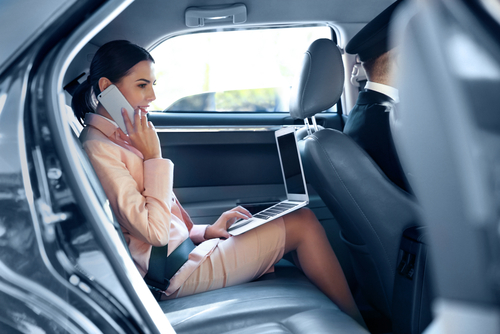 Whether you're a company owner looking to meet potential investors and expand your business, or an employee sent to meet with an important client, making proper arrangements for your business trip is the best way to avoid setbacks and delays.
In order to help make your business trip as easy and as safe as possible, we have written a guide on how to organize a business trip in 6 simple steps. This guide covers everything from researching your destination, to preparing your travel documents, to how to find a dependable airport car service in Phoenix.
Another vital benefit of carefully organizing your trip in this way is that it will help keep you healthy while traveling during the coronavirus crisis. Read on to learn more. 
What are the 6 steps for planning a business trip?
As with any work-related activity, careful planning is needed in order to avoid unnecessary complications. This will not only prevent setbacks that may limit your ability to accomplish your goal, it will also reflect positively on you as a manager or an employee.
The 6 steps for planning a business trip are as follows:
Step #1: Learn more about your destination
If this is your first time traveling to a particular location, you should take a moment to learn more about the local situation and especially the security risks involved. Pay special attention to how the area you're traveling to is dealing with the COVID-19 pandemic.
Step #2: Book everything in advance
In addition to booking your plane tickets, you'll also need to arrange for your accommodations at least a week in advance. Research the local hotels and rental properties, and find the one that best fits your budget and needs.
For example, let's say you want to stay in the Hyatt Regency Phoenix. Ask yourself: is this hotel close to the business gathering you're planning to attend? How much time is it going to take you to get to this hotel from the airport? Carefully consider your options before making any calls.
Step #3: Choose reliable transportation
How are you going to travel to the airport, or travel from the airport to the hotel once you land at your destination? As always, your best option is to book a ride with a private airport transportation service.
Step #4: Create an itinerary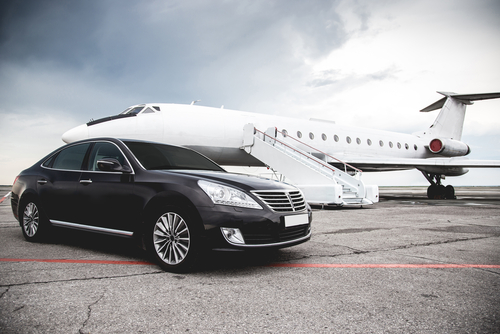 Your travel itinerary is the blueprint of your trip that will help you keep everything organized and on schedule. When making your itinerary, don't forget to leave extra time for travel in case there's a delay.
Your itinerary should include:
Check-in and check-out times
The best travel times for each day
Key contact information for individuals and organizations you'll be meeting
Travel connections
Possible weather conditions
Step #5: Get your travel documents ready
As soon as you start planning your trip, take a close look at your documents and make sure they're in order. The last thing you want is to discover your passport has expired after you've already arrived at the airport.
Step #6: Prepare for the meeting
Ask yourself: are you 100% ready for your business trip? Do you have all the necessary documents, training, and clothing for the job you're going to be performing? Double and triple-check everything to make sure you're ready for any eventuality.
Where can I book a reliable airport car service in Phoenix?
Every business trip begins with a ride to the airport. Unless you have a personal chauffeur, your best bet is to schedule a ride with a trusted private transportation company that specializes in transporting individuals and groups to their destination in a safe and cost-efficient manner.
That's where AZLIMO.COM comes in. As the premier transportation company in Arizona, we are uniquely equipped to attend to all your transportation needs. Get in touch with us today.