Category: Uncategorized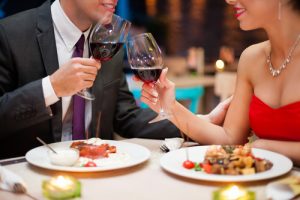 There are some things that just go together. Like peanut butter and jelly. Like milk and cookies. Like romantic restaurants and limos. If you are preparing a special occasion for your significant other, careful planning is vital. Don't leave anything to chance and give your loved one the best of yourself. When it comes to romance, there are some classics which should never be changed. Champagne, roses, a limo and a good restaurant are staples of an ideal date. If you need help picking out the best version of this ideal date, here is a list of romantic restaurants in Phoenix.
Italian restaurants
The true and tried formula of Italian cuisine and wine can't fail in dazzling your senses and putting you in the best of moods on that special day. Italian cuisine's strong points are the very best pastas, as well as some of the world's most praised cheeses. Phoenix are does not lack for Italian restaurants, so you should have no trouble finding the ideal one for yourself. Most common recommendations include Tomaso's and Crudo.
French restaurants
Much like the Italian ones, French restaurants are known to be the classic choice for fine dining all over the world. It is also true in Phoenix. French cuisine is known for the masterful use of aromatic herbs and the best ingredients. French wines (champagne being the most famous) and cheeses are the gourmet staple. Phoenix's finest French cuisine is said to be in Vincent's or in Coup de Tartes.
Chinese restaurants
Less than common choice for romantic dates, Chinese restaurants carry with them some of the oriental mystery and magic. The exotic spices and peculiar combinations of tastes are sure to entice you all throughout your date. Szechwan Palace and Nee House are praised for their authentic setting and food.
Japanese restaurants
Japanese cuisine is largely unknown to the Americans, save for the famous sushi. That is why going to a proper Japanese restaurant may be seen as an adventurous kind of date. If the excitement of something new and unfamiliar is a driving force for you, Japanese cuisine is the perfect date idea. However, make sure you find an authentic traditional restaurant. Phoenix boasts such institutions as Nobuo and Moto.
Fusion restaurants
National cuisines are all very distinctive and all deserve some credit. Still, if your sensibilities are more contemporary, perhaps your tastes for food are as well. That's where fusion or contemporary cuisine comes to play. Taking ideas from every corner of the Earths, there is no single fusion style, but rather a conflation of ingredients, spices and cooking methods to create modern culinary magic. Places such as True Food Kitchen and Urban Vine are prime candidates for this kind of romantic restaurants in Phoenix.
Other options
If none of these national cuisines sparked your curiosity, or you just feel that there is a better option somewhere in there for you, remember that there is a bustling multicultural community in Phoenix. Thanks to the globalization process, we are able to enjoy lots and lots of different cuisines previously unknown to us. African cuisine of Ethiopia, spicy flavors of the Caribbean and many more wait for those adventurous enough to explore them.
Any of these makes an ideal setting for a romantic night on the town. It is up to you to capitalize on their potential to dazzle. And to get you there and back without breaking the spell of romance, hire a limo, as a classy reminder of how special they are to you. Contact AZ Limos to arrange your ride for the night.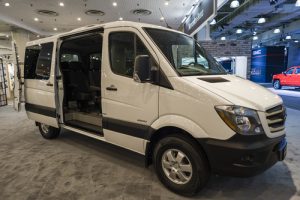 Getting form place to place quickly and efficiently is the key to success in this bustling, rapid world. If you need to get somewhere in Phoenix, you have several options before of you. Think in terms of why you need the car – business people in Phoenix often choose to hire a vehicle for business purposes. These may include a limo, a sprinter van, even a coach.
Here is a brief overview of the public and private modes of transport open to you in Phoenix.
Bicycles
This is a great transport option. It allows for mobility cars and other big vehicles just do not. You can cut across parks, through squares. It also provides excellent cardio exercise. It is also relatively inexpensive. Still, as a mode of transport for a professional, it leaves much to be desired. For one, a bicycle can only carry one, possibly two people. It is also very dependent on good weather and availability of decent cycling trails. You will be sorely lacking in the baggage department as well.
Public transport
Phoenix's public transport is lacking, to say the least. During the 1990s, it was regularly on the lists of US cities with the worst public transport. Even though the situation has improved somewhat in the recent years, the buses can often be crowded and not fit your schedule. Having to plan your day's activities around the arrivals and departures of buses is just frustrating.
Your company's fleet
If your company is large enough, or wealthy enough, you may have company vehicle or a fleet of vehicles. This is an amazingly useful thing when you need to travel somewhere. It can bear the logo of your company and serve as a mobile advert as well. The downside is the cost. We're talking insurance, maintenance, fuel, not to mention the initial cost of vehicles. If your company is not in the transport business, the other big downside is that the vehicles are mostly idle, trapping your money in an underused asset.
Your personal car
The preferred method of travel for most Americans, driving has been ubiquitous on our roads for many decades, and it doesn't appear much will change in the foreseeable future. This mode of transport is ideal for those who need to get places fast and at their own timing and route. In the business world, however, there are some downsides to this transport method. For one, transporting more than five people in one car is illegal, so any bigger party would necessarily consist of multiple vehicles. Also, if you aim to impress your business partners, it may seem somewhat unprofessional to appear in personal cars.
Taxis
Taxis are fairly useful; you call them up, they get you to your destination, you pay them some money and they go on their merry way. However, similarly to the idea of driving your own car, calling a taxi is unpractical if there are more than a few people who need to travel anywhere, with multiple cars being involved. Additionally, the cost of several taxis can mount up to quite a sum.
Hiring a vehicle
Finally, we come to the option which might be optimal for most; renting a vehicle for the specific purpose. It can either be a stretch limo or a sprinter van or even a whole coach if the party is big enough. The advantages of this approach are clear. Regardless of the size of the party you are transporting, there is a hire vehicle for you. A limo for up to 10 people, sprinter vans for up to 14 passengers and coaches for anything above that. In addition, you get uniformity which communicates unity and team spirit to your business partners.
If you are looking to hire a limo, a coach, or a sprinter van in Phoenix, the premier partner to consider is AZ Limo. With a fleet of over 10 different vehicle types and sizes, you're bound to find the one you want. Contact us today to get a quote.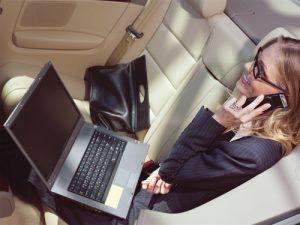 If you are in a service industry, you know full well that leaving a good first impression on your client is going to give you an amazing head start. Some studies claim that it is far easier to ruin a good first impression than it is to fix a bad one.
So, what do you do about it?
One of the things you may consider is hiring a limo to take your client (or you, or both) to a meeting or a business trip. Phoenix limo rates are affordable and no longer considered a luxury by many business owners.
There are numerous ways you can get from one place to another, sure. But with a limo, you can do it in style and with confidence that no other mode of transportation can provide. Consider the following perks of limos.
The wow factor
In business as in life, a lot depends on that initial impression. Giving your client a sense of luxury and comfort they may not be used to can sway them towards a positive image of you and your company. What it tells your client is that you care about those you do business with. This gesture gives them a sense of confidence that you are serious about your business.
When a client sees a limo waiting outside, they see a business partner willing to go the extra mile. Be the one who stands out from the throng of similar businesses with extraordinary gestures.
The comfort
Imagine just having gotten off the plane. Planes are never comfortable, no matter where you sit, or how long your flight was. Then imagine that you have an important business meeting some 20 miles away. What now awaits you is a long cab ride, which is, again, not the most comfortable travel option. Your mood coming into the meeting isn't going to be rosy. Now imagine that's your client. If you can offer them some comfort, wouldn't you?
Let's rewind to the landing. Your client has spent some time on a plane, and is only half-way done with his trip. And then, at the airport, there's a limo driver with his name on the plaque. If that doesn't put them in a good mood, the perks inside the limo are sure to.
The air-conditioning and the sufficient leg room are a good start, but if you choose so, you can have a whole slew of amenities, such as drinks, music and video players, newspaper of any kind, etc. You just know they will be in a much better mood coming in.
Working on the go
If you are the type of person who doesn't waste a second, you may choose to come along for the ride. The limo is ideal for the businessman whose time is precious, as you can discuss the broad strokes of the business while on your way to the meeting, or hammer out the finer details on your way to the celebratory dinner. Limos come standard with the compartment, so your privacy from the driver is not in question. Furthermore, modern limos come standard with Wi-Fi, so you can stay connected- an amenity which is so ubiquitous today, it is no longer considered a perk, but a necessity.
If you are interested in the best limo rates in Phoenix AZ, look no further than AZ Limo. We will get you there, and in style.