To say that organizing a team building trip or a large family outing during the coronavirus crisis can be difficult would be a huge understatement. Not only do you have to arrange transportation and ensure everyone has what they need, there are also numerous safety concerns to worry about.
In order to make your life easier and help you avoid the common pitfalls when traveling with large groups, we have prepared a short guide on how to organize top-notch transportation for your group. Read on to learn more.
How to plan transportation for a group?
People often say that knowledge is power. We don't know about the "power" part, but we're pretty sure that having the right information can make planning your group trip much easier. Here are 4 must-know tips for planning group transportation:
Tip #1: Know your vehicles:
Charter buses contain 36-60 seats and are designed to transport large groups over long distances. They contain amenities such as more luggage space, TV screens, reclining seats, restrooms, and so on.
Minibuses can accommodate up to 35 passengers and don't have toilets or extra luggage space. However, they're faster than charter buses and overall better suited for shorter trips.
Party buses are minibuses that have been converted into mobile nightclubs, complete with amenities such as bars, light shows, and dance floors. They're great for people who want to have fun while traveling to an event or a club.
Vans can accommodate 9-18 passengers, depending on size and model. They're economical and fast, which makes them the superb choice for short trips. Want to take your friends and family for an outing to the Mystery Castle? You can't go wrong by booking a van!
Tip #2: Understand COVID-19 safety precautions
Although we're slowly getting the pandemic under control, travel is still risky and following CDC-recommended safety protocols is strongly advised.
These include:
Wearing a face mask at public places
Staying 6 feet or more away from people who aren't a part of your group
Avoiding travel if you're elderly, immunocompromised, or suffer from lung problems, diabetes, cancer, obesity, or other serious diseases
Washing hands regularly and using disinfectant wipes or hand sanitizer when soap and water aren't available
Tip #3: Keep everyone's budgets in mind
If paying for the transportation is a group effort between you and your passengers, make sure to choose transportation options that everyone can afford. Figure out what everyone's budget is and then stick as close to the low end of it as you can.
Tip #4: Understand your group
Your transportation option of choice should meet the specific needs of your passengers. For instance, if you're organizing a corporate trip for your boss and their clients, you'll want to book a service that meets the needs of high-powered professionals.
Likewise, if one of your passengers is disabled or otherwise has special needs, you'll have to take that into account when choosing your mode of transportation.
Where can I book top quality transportation services in Phoenix?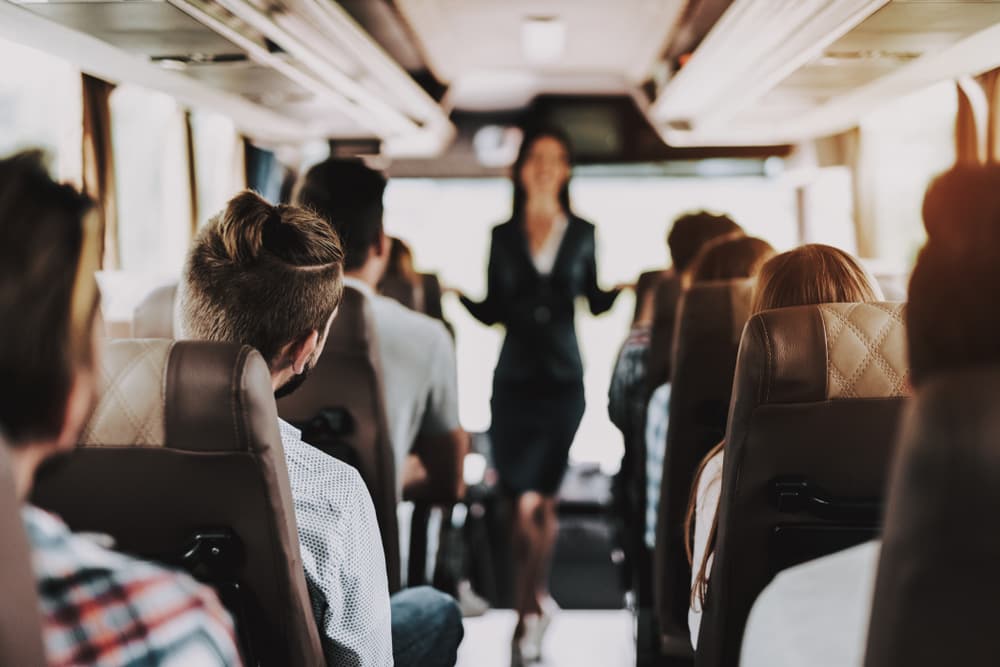 Having the right private transportation company on your side can make all the difference when planning a group trip. Here at AZ Limo, we specialize in providing Phoenix locals and visitors alike with the complete range of ground transportation services.
These services include:
Airport transportation
Charter bus and party bus rentals
Corporate travel
Sporting events and concerts
Conferences and group meetings
Weddings and other special occasions
Excursions and tours
Book your ride today and take full advantage of our transparent pricing system, our fleet of cutting-edge vehicles, and our seasoned and superbly trained chauffeurs.