It'll come as no surprise to hear that 2020 wasn't a good year for the transportation industry. With the COVID-19 outbreak still going strong throughout the United States, many people are deciding to postpone their trips and stay in their houses as much as they can. 
Unfortunately, not all of us have the option to work from home or reschedule our responsibilities. If work or other obligations force you to travel during the coronavirus pandemic, you need to take extra steps to ensure you stay safe during your trip. 
In an effort to help our fellow Americans who are traveling to Scottsdale, Arizona, we've provided a brief rundown of what you can expect when you use a Scottsdale airport car service, public bus, or tram line during the coronavirus crisis. Keep reading to learn more. 
How do I get from Phoenix airport to Scottsdale?
So you've landed at the Phoenix Airport, collected your bags, and gotten through the TSA. Unless you have a friend, relative, or coworker who's waiting to pick you up, you'll need to use one of the available modes of transportation.
The road distance between Phoenix Airport and Scottsdale is 12.5 miles. This translates into a 15 minute ride if you're using a car or a shuttle bus, or about an hour and twenty minutes if you're using a public bus or a tram. 
In order to reduce the possibility of a COVID-19 infection, travelers are advised to avoid public transportation whenever possible. If you don't know anyone in Arizona who can give you a ride, your best bet is to contact a local ground transportation company and use their airport car services.
The reasons for this include:
It minimizes travel risks
The only people who will be riding in your car service are you, your chauffeur, and any traveling companions you may have. You won't have to worry about infected strangers sitting next to you or causing other problems.
Furthermore, vehicles used by reputable airport transportation services are sanitized multiple times a day and receive regular maintenance. This maximizes safety in ways that other forms of transportation simply can't match. 
It keeps things convenient
Quality airport services maintain fleets of cutting-edge vehicles that are designed to cater to a wide variety of different needs. Regardless of the nature of your trip and the size of your group, you're guaranteed to get the ride that perfectly meets your requirements. 
In addition to this, you'll be driven by an extremely experienced chauffeur who knows the area like the back of their hand. This enables them to avoid traffic jams and get you to your destination in the shortest amount of time possible. 
You won't get taken advantage of
Unscrupulous taxi drivers can quickly figure out if their client is new to the area. If this is your first time visiting Scottsdale, there's a high chance that your cab driver will "take the scenic path" (eg., a roundabout route to your destination) in order to squeeze as much money out of you as they can. 
Since reputable car services let their clients book in advance and use transparent pricing systems that contain no hidden expenses, you'll always know exactly how much you're paying and what you're getting for your money. 
Where can I schedule a dependable Scottsdale airport car service?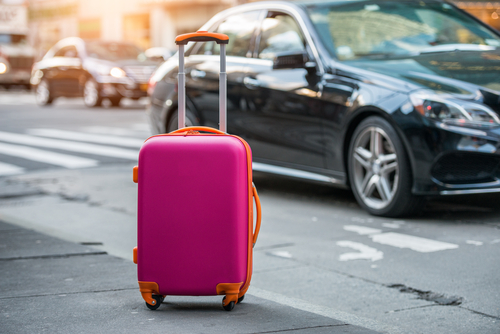 At AZLIMO.COM, we can proudly call ourselves the top ground transportation company in Scottsdale. With top-of-the-line technology, first-class vehicles, and superbly trained staff, we're able to offer our clients the complete range of private transportation services.
Reach out to us today, or use our state-of-the-art online booking form to schedule your ride with just a few clicks.