Category: Special Occasions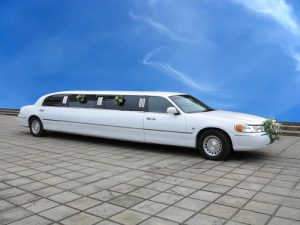 We have all seen those elegant stretch limos around the town. Have you ever wondered who came up with the idea to lengthen a car and when? This text will give you a brief history of a stretch limo. Once they had been reserved solely for the rich and famous. However, Phoenix limo rates have been going down for years, and now this piece of luxury is available to the wide public, for rent for parties, birthdays, weddings or any other use you may find for them. AZ Limo Rental Company boasts an impressive fleet of stretch limousines and SUVs, as well as other vehicles.
Limousine
The term limousine actually doesn't mean a stretch limo. It originally meant any luxury car with a chauffeur and with a compartment for the passengers physically separated from the driver. In Europe, the term limousine simply means a sedan. In modern interpretation a limousine is usually a luxury sedan which offers various amenities normally not found in regular cars. There are several types of limousines. Apart from the generally accepted design, there is a limousine-landaulet. This design includes a removable or folding roof over the passengers' section. Another common design is the limousine de-ville. This design includes a solid roof over the passengers' section, but the driver's section has a removable or foldable roof.
Stretch limo
Stretch limos are luxury vehicles with the wheelbase which is longer than that of a typical sedan. The lengthening can be done by the manufacturers themselves; however, that is rare. More commonly, a specialized company, a coachbuilder, makes the alterations on the normal-size vehicle. These vehicles need to pass rigorous tests to make sure they comply to the safety regulations, so you may be sure that the stretch limo you are renting is safe.
History
The first stretch limo was manufactured in Fort Smith in Arkansas, as far back as 1928. It was not a production car, but the work of a coach building company called Armbruster. Back then, the art of coach building had been much more prevalent and this was a solid marketing move for the company. The first users of these stretch limos were musicians. Not much has changed since, it would appear. However, the stretch limo was used more practically in those days. It was used to transport large bands and their equipment. This led to them being called 'big band buses'.
SUV limos
Since those early days, limos have evolved. Specialized coach builders have made stretch versions of many different cars. In the recent years, SUV stretch limos have become all the rage. If you have seen one, you know why. The raw power of the SUV combined with the elegance and the amenities available in a stretched out car. Their popularity is not dwindling, so various popular SUVs have had their stretched out iteration. Vehicles such as Yukon Denalis, Hummers, and Escalades are just come of them,
Amusing limos
Since the advent of the stretch limos in popular culture, many people have attempted to create stretched out versions of vehicles you would not normally expect. Some of these include Ferrari limos which can hold up to 10 people. Other such examples include a Volkswagen Beetle or a Mini Morris, normally very small cars, or Lada and Trabant, cheap Eastern European cars.
If you wish to rent a stretch limo in Phoenix, remember that limo rates are fairly affordable at AZ Limo. The AZ Limo rental company has a modern fleet which offers stretch limos, both sedan and SUV versions, as well as a variety of other vehicles for all your transport needs. Contact today for further information.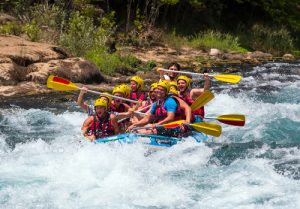 There's nothing that gets the results for a company, like a team who like and understand each other. For this reason, many companies decide to organize company retreats, for team building. I know not all of you are excited about those things. However, there is an undeniable connection between a positive working atmosphere and happy employees.
The question is where to go from your busy Phoenix, AZ life and relax for a few days. Actually, company resort business is booming, and unsurprisingly, there are many great resorts on offer. Whichever one you pick, you need to get there. It is likely that you will need a charter bus in Phoenix to drive you to the location. That's where AZ Limo can help.
Ranches
As the old saying goes: When in Rome… Ranches are integral to the Arizona history, culture and tradition. Even though many of the ranches around aren't exactly what would have passed as a ranch in the days of yore, they are exactly what you need to relax from all the hard work. Most ranches today are perfectly suited for relaxation and group activities, which are an integral part of a corporate holiday.
Nature Preserves
There are many beautiful nature preserves in Arizona. Just look around the city of Phoenix. There are nature preserves with lakes, deserts, mountains, whichever climate and whichever terrain suits you. And the best part is – they are all within driving distance from Phoenix.
Ski Resorts
Hey, who says that a company retreat must be in the summer, or somewhere warm? If your company has avid skiers/boarders, this may be ideal for you pack the crew into a charter bus in Phoenix, and head out to one of the many mountains in the vicinity. And I'm sure those of your employees who can't ski will want to learn it.  And if not, there are tons of other things to do on a mountain, like walking, nature watching, or even just sitting in the resort, sipping hot cocoa, watching through the window and chatting with the colleagues.
The Lakeside Campsites
The true nature lover will be able to appreciate the beauty of the lakes in the surroundings of Phoenix. Campsites are sprawled all over those beautiful shores. I'm positive you can find the one that captivates you and is ideal for your collective rest.  Just make sure you follow all the rules set by the campsite.  Some of these lakes are actually parts of nature preserves and may not allow campfires/fishing or other activities you had in mind. Just make sure you check with the management of the campsite beforehand to avoid any awkwardness afterwards.
Vegas, Baby
It's a relatively short drive from Phoenix to Las Vegas.  If you charter a bus in Phoenix after lunch, you can be partying in Sin City by nightfall. Let's face it, this idea with not appeal to everyone. However, if your company consists mostly of young people, chances are partying is their way of unwinding.  And the boss who takes you to Vegas to party sounds like a pretty solid guy in my book.
White Water Rafting
This may be the single most common company trip ever. It combines the relaxation of a camping trip with the beauty and the excitement of visiting a nature park. There are many rafting options, but make sure your employees are OK with a bit of tumbling and getting wet. Ideal for adrenaline junkies as well as those who just want to shake off the monotony of the work week. A charter bus from Phoenix can get you to at least a dozen rafting locations, so if this is your thing, hesitate no more.
Whichever idea appeals to you the most, it is clear you need a way to get there.  AZ limo has you covered regardless of the number of people you need to drive. Whether it's a bus, or a minibus, or the exclusive executive coach, AZ Limo will take you there.
"A mother is a person who, seeing there are only four pieces of pie for five people, promptly announces she never did care for pie." – Tenneva Jordan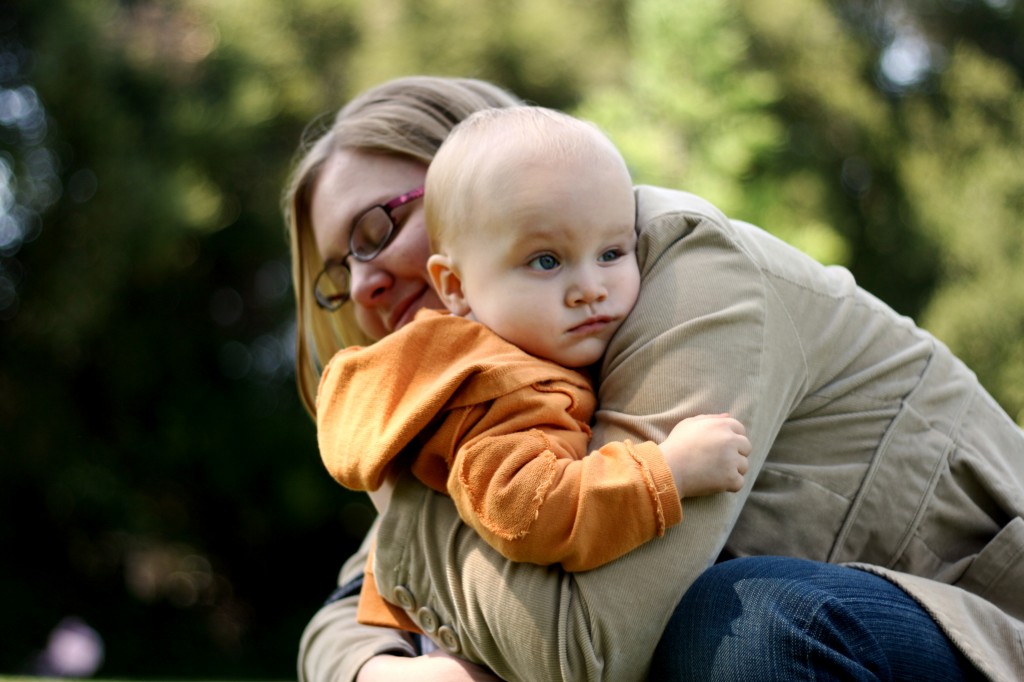 Every year your mom insists that she doesn't want anything for Mother's Day, but even if she is telling the truth and not just playing coy, don't you think she deserves a little something nice?
Mother's Day 2013 is Sunday, May 12. Check out our tips below for suggestions for what to get for Mother's Day and what Mother's Day activities to partake in.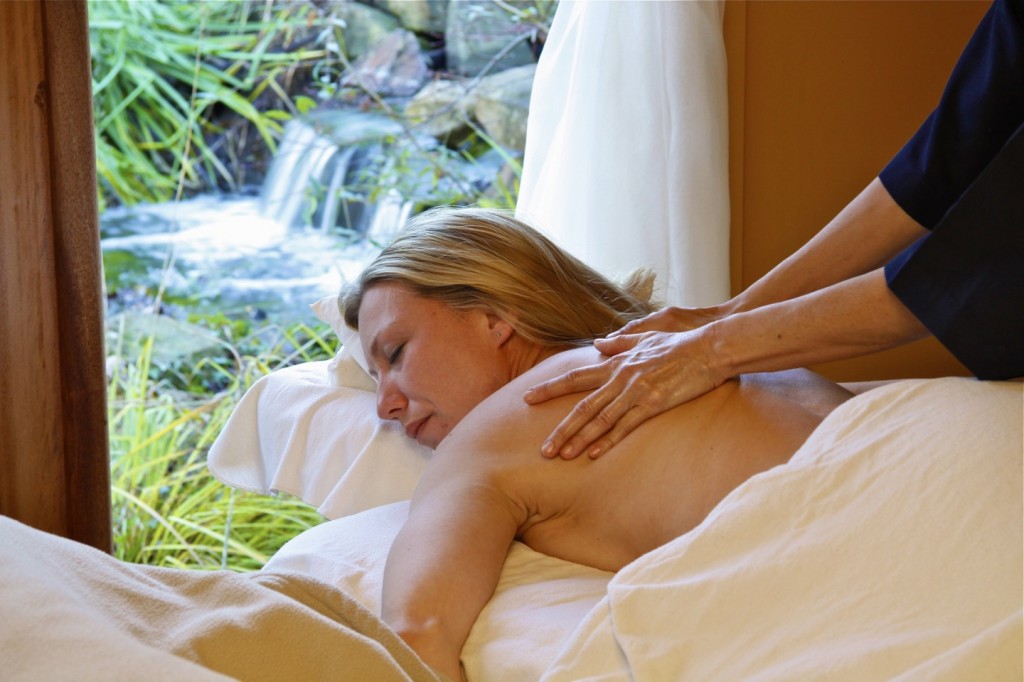 TREAT HER TO A SPA DAY

After 18+ years of taking care of you, don't you think Mom deserves some relaxation and pampering? Take her to this oft-tried and oft-enjoyed Mother's Day activity at one of these spas in the Phoenix area: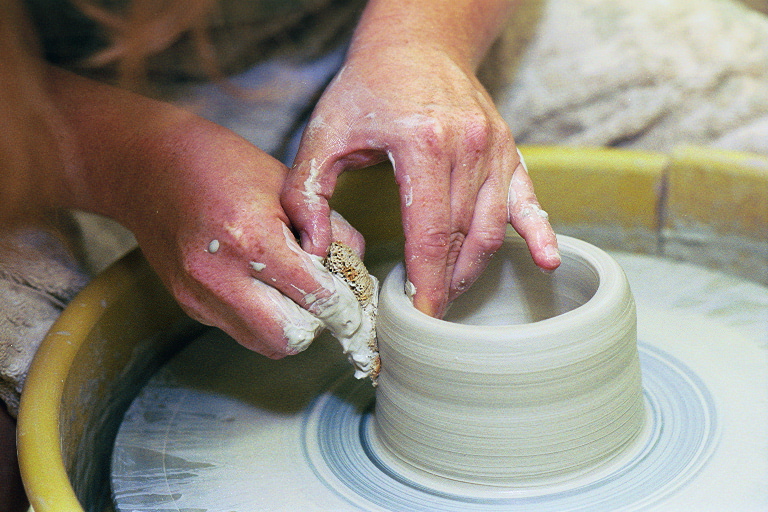 ART CLASS
If your mom is the artsy type and won't mind getting a little messy, enjoy this unique Mother's Day activity with her.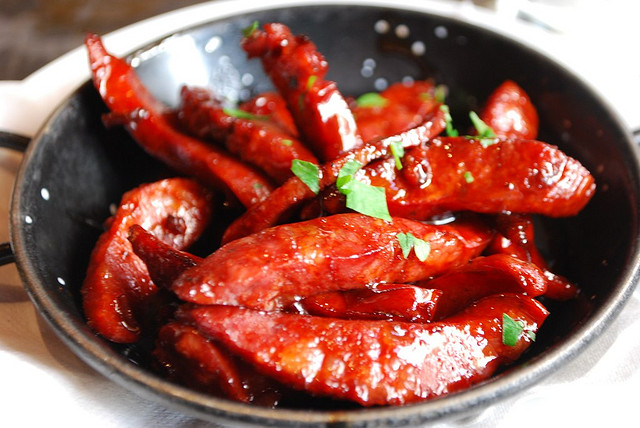 BRUNCH
Breakfast may be the most important meal of the day, but brunch has to be the most enjoyable. This Mother's Day, treat your mother to a sweet and savory brunch at one of these local restaurants.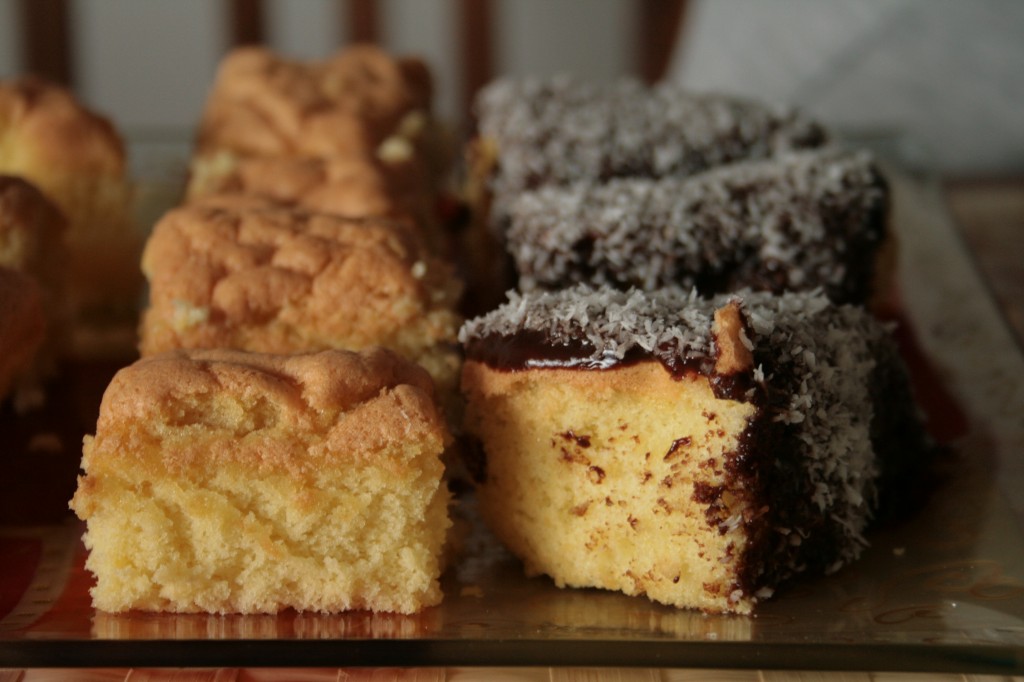 GET HER SOMETHING AS SWEET AS SHE IS

If you have a Mother's Day activity already planned but want to sweeten the pot a bit. Get cupcakes, cakes, chocolates, or other mouth-watering snacks from these bakeries.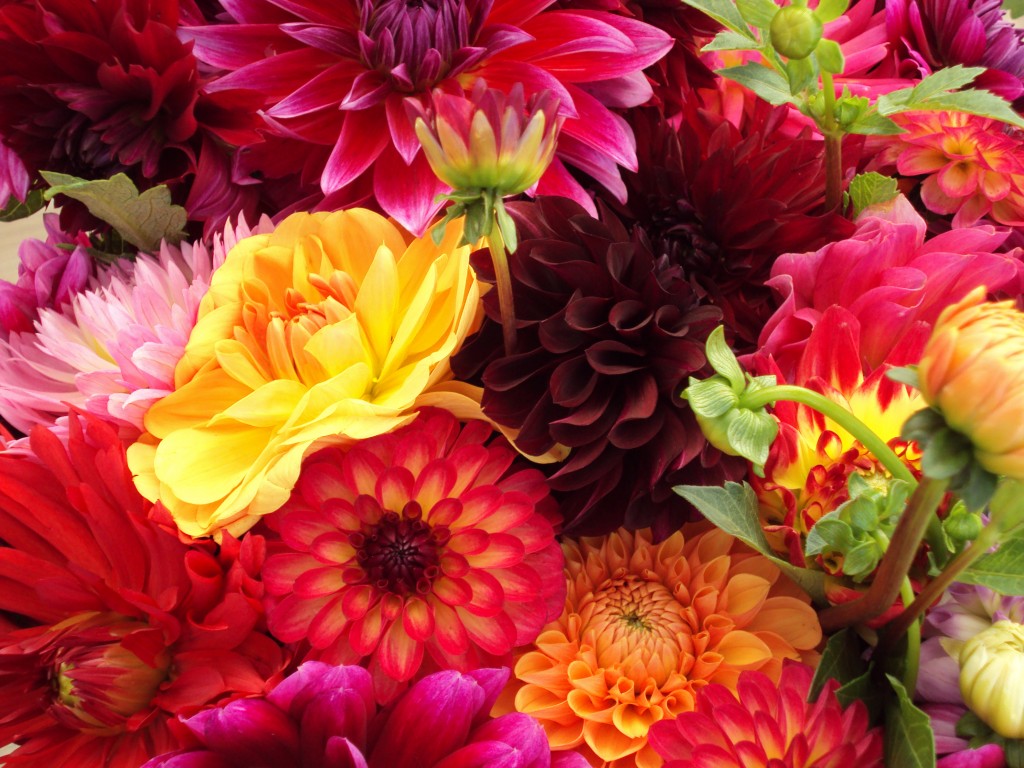 FLOWERS
If your mom really isn't big on Mother's Day, keep it simple and grab her a bouquet of flowers from these florists.
Need help getting to and from your Mother's Day activities? Contact us.
Your significant other popped the big question, you said "yes," but now what? With this AZ LIMO wedding guide, go from saying "yes" to saying "I do" without missing a beat.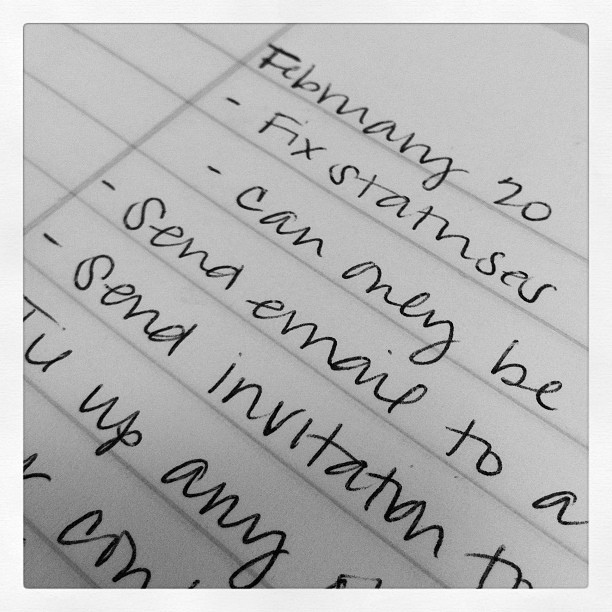 MUST-HAVE #1: A Wedding To-Do List
Yes, the first must-have for your wedding to-do list is…well, a to-do list. It's easy to forget all the little things that go into making your big day special and stress-free. A wedding to-do list will ensure that your Arizona wedding has all the bells and whistles you've dreamed about. Here are some great examples of wedding to-do lists we've found for you on the web:
MUST-HAVE #2: Wedding Venue
Arizona is among the most scenic states in the U.S., and that means there are a ton of beautiful options for wedding venues. Whether you want an outdoor wedding or a more traditional ceremony in a local ballroom, the Grand Canyon State has something for your taste. Here's a quick list of 6 of the most beautiful venues we've come across for Arizona weddings.
MUST-HAVE #3: A Killer Wedding Dress
Have you seen buzzfeed.com's collection of photos capturing the moment 24 grooms saw their brides in her wedding dress for the first time? The image above is from the collection, and it highlights the importance of a great wedding dress: A killer dress doesn't just make you feel and look great on your big day; it reminds your husband-to-be just how lucky he is to have you.
Here is a list of 5 dress retailers in Arizona that will ensure that you leave your hubby and your guests in awe.
MUST-HAVE #4: Bachelorette Party
Do you want to spend the last night out with your girls out on the town? We've got vehicles to cater to all of your bachelorette party needs.
MUST-HAVE #5: Wedding Car
There are so many little things you worry about on your big day, getting to and from your ceremony shouldn't be one of them. AZ LIMO has a host of limousines to get you, your groom, and all the bridesmaids and groomsmen to the wedding venue on time and in style. At the end of the day, when you have electric slide-d the day away and the reception has finally ended, rely on AZ LIMO's smaller and cozier vehicles to whisk you and your husband off to wherever your hearts desire.
Getting married is a beautiful thing, and AZ LIMO would love to help make your big day a dream come true. Contact us.