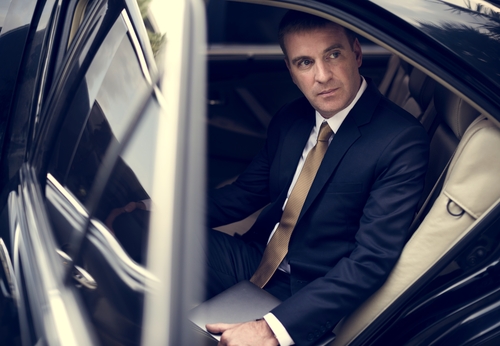 As anyone who has taken long business trips will tell you, corporate travel can be a stressful experience. On top of having to travel to and from airports, check into hotels, and deal with jet lag while trying to follow a strict schedule, there's also the question of transportation to worry about.
With public transportation being notoriously unreliable (not to mention risky during the coronavirus pandemic), the best way to ensure you arrive at your meetings, business dinners, conferences, and seminars in a timely and stylish manner is to hire a professional car service.
In previous articles, we discussed the most important traits every chauffeur should have and gave you a few pointers on what to expect when you hire a car service. Now we'll explain what a corporate SUV service in Scottsdale, AZ, is and how it can help you take your business trips to the next level. Read on.
What can a car service do for your business trip?
One of the major concerns for corporate travelers is finding dependable transportation that can handle multiple commutes in an efficient and comfortable manner. As their name suggests, corporate car services are designed with precisely these travelers in mind.
Here are the top 4 reasons to book a corporate car service:
1. Punctuality
Being on time is crucial in the corporate world, and business trips are no exception. When you hire a reputable transportation company, you can guarantee that your driver will always show up at the agreed-upon spot on time.
Furthermore, professional chauffeurs have an in-depth knowledge of the area they operate in. They know exactly how to avoid traffic jams and other delays, which enables them to always get their clients to their destinations in the shortest amount of time possible.
2. It sends all the right messages
Leaving a positive first impression on important clients or partners is absolutely essential. Using a bus or a rental car to get to a business meeting simply doesn't carry the same weight as getting there in a luxury sedan driven by a trained chauffeur.
3. Convenience
For most business travelers, renting cars, hailing taxis, or riding on public transit is not just unpredictable, but also adds an extra layer of hassle that they simply don't have the time and energy to deal with during their trip.
By having a professional chauffeur at your side throughout your trip, you'll be able to focus on your work or just catch a much-needed breather without the need to worry about finding parking spaces, catching a cab, managing car rentals, and so on.
4. Superb service
Successful ground transportation companies maintain fleets of cutting-edge vehicles that are equipped with modern features and cleaned multiple times a day to ensure maximum comfort and safety. This level of service simply can't be matched by other modes of transportation.
Where can I book a top-notch SUV service in Scottsdale, AZ?
Are you looking for a trusted corporate car service that can pick your client up at the airport and take them to their lodgings at the Mondrian Hotel? Or perhaps you want to charter a bus for an upcoming team building trip?
Whatever your ground travel needs may be, you can't go wrong by giving AZLIMO.COM a call. With over 15 years of industry presence, a large fleet of top-of-the-line vehicles, and a commitment to excellence, we can proudly call ourselves the leading transportation company in Scottsdale. Schedule your ride today.