One of the best ways to have a memorable time is to go on a road trip. And the best type of road trip is one that takes you to a famous stadium where you and your friends can support your favorite team and have a blast in the process.
Whether you're a football fan planning an outing with your family, or a manager organizing a team-building trip to a sporting event, transportation should be your primary concern. As always, using a professional Phoenix College Football Championship car service is an excellent way to ensure a carefree ride and a timely arrival at the venue.
In the following article, we'll discuss the upcoming College Football National Championship Playoffs that are scheduled to take place on January 13, 2020. We'll also explain how to get there in the safest and most comfortable way possible. Read on.
What can we expect from the 2020 CFP Playoffs?
As any football aficionado will tell you, we can look forward to some seriously fierce competition in the 2020 College Football National Championship. Of the four teams that will duke it out in the upcoming CFP Playoff semifinals, three haven't lost a single game during the regular season. 
Not only is this remarkable because it's happening for the second year in a row, but it also shows that the training regimes and play quality of the college football teams have increased dramatically during the past few years. This will likely result in thrilling national football championship playoffs, as well as a bright future for college football in general.
The three undefeated teams are:
Ohio State hasn't had an undefeated season since 2012, but all that changed during their 2019 game against Wisconsin. At first, it seemed like Ohio State was losing, but they managed to make a comeback after being down 14 at the half and win with a 34-21 score. J.K.Dobbins scored a touchdown and had 172 rushing yards, while Justin Fields threw a 299-yard pass and landed 3 touchdowns.
LSU won their final game of the regular season in a landslide victory against Georgia, 37-10. Joe Burrow was 28-for-38 for 349 yards and scored 4 touchdowns. They also put up an exceptional defense, intercepting Jake Fromm twice and holding UGA to 286 yards. On top of all that, this is LSU's first undefeated season since 1958.
Clemson has been taking victory after victory against overmatched ACC teams throughout the season. During the conference title game, they annihilated Virginia with a 62-17 score. Travis Etienne had one touchdown and 114 rushing yards, while Trevor Lawrence achieved 302 passing yards with 4 touchdowns. With such impressive performance and the fact they were also undefeated last year, Clemson is seen as the possible winner of the CFP Playoff Finals. 
Where can I find a great Phoenix College Football Championship car service?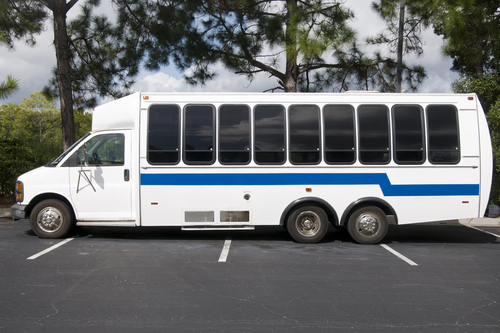 Traveling to a distant sporting event can be surprisingly difficult. This is especially true if you're tasked with coordinating a large group of friends, family, or coworkers. Carsharing, taxi services, and public transportation may seem serviceable on paper, but the reality is that they can make even a short trip to the Camelback Ranch needlessly complicated.
AZLIMO.COM is here to help. As the premier transportation company in Phoenix, we have everything you need to organize a superb trip. Our fleet of modern vehicles includes limos, coaches, shuttles, charter buses, and party buses.
Whatever the size of your group may be, rest assured we offer a top-of-the-line transportation option that perfectly suits your needs. Schedule your trip today using our online booking form, or give us a call if you have further questions.