Valentine's Day can be a bit of a drag if you don't have anyone to celebrate with, but if you're fortunate enough to have a significant other, your Valentine's Day can be something like a fairytale. If you're taken but running low on Valentine's Day ideas, consider treating your special someone to a dinner at one of these romantic restaurants.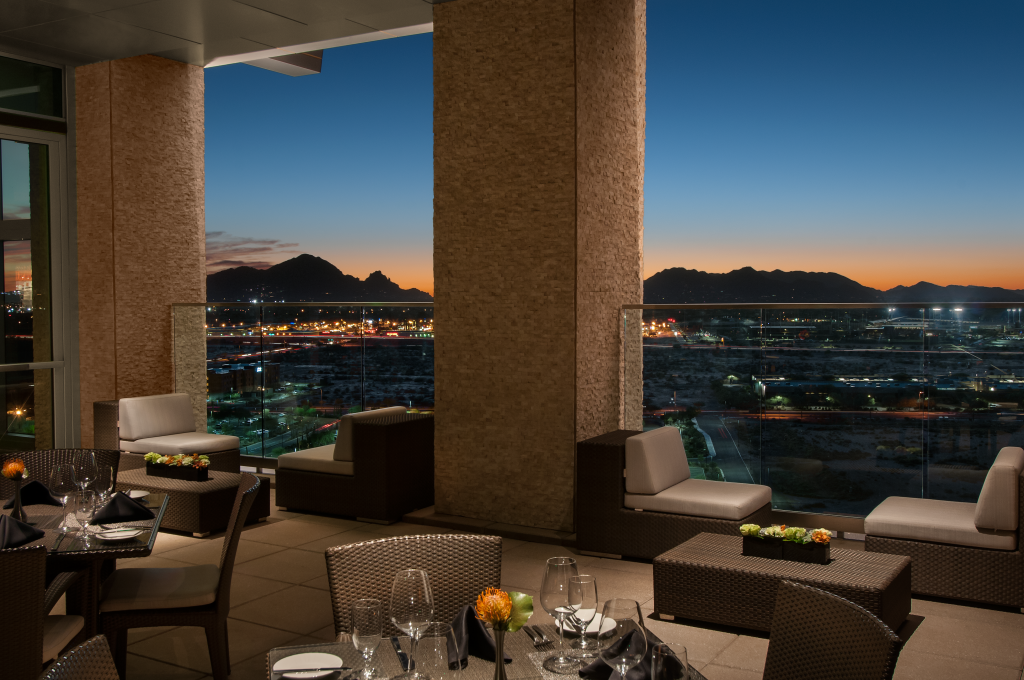 1. ORANGE SKY. Any list of Arizona's most romantic restaurants that excludes Scottsdale's Orange Sky cannot be trusted. Located atop the 15-floor hotel of the Talking Stick Resort, this fine-dining restaurant, complete with floor-to-ceiling windows, gives diners a breathtaking 360-view of the surrounding landscape and the Valley's famous orange sunset, which earned the venue azcentral.com's title for 2012's "Best Restaurant View at Dusk." If you really want to knock your date's socks off, Orange Sky gives patrons the opportunity to order a floral arrangement to be delivered to their table. The flowers, the view, and the award-winning wine list means Orange Sky NEEDS to be on your list of Valentine's Day ideas. Make reservations at talkingstickresort.com.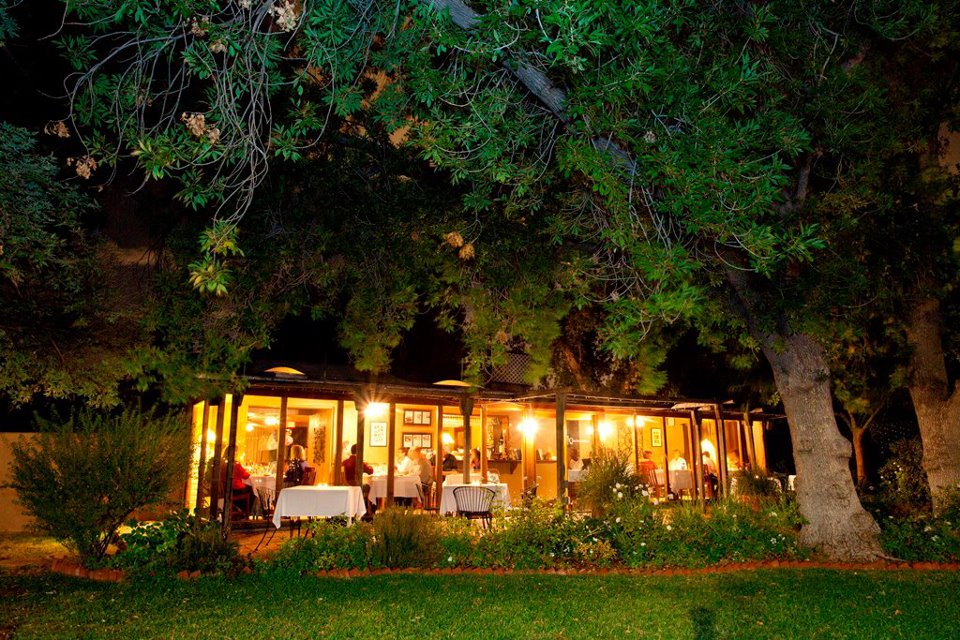 2. QUIESSENCE. If dining atop a 15-floor hotel is a bit lofty for your taste, enjoy a romantic restaurant experience a little closer to the ground at Phoenix's Quiessence restaurant. Quiessence is located at the Farm at South Mountain, a property packed with over 100 pecan trees and 12 acres of organic gardens. If you needed even more incentive to add this contemporary American restaurant to your list of Valentine's Day ideas, check out the long list of kudos Quiessence has acquired over the years: It was named a Top 5 Valley Restaurant by the 2009 Zagat Guide, dubbed the best restaurant in Phoenix by Phoenix Magazine, made Food & Wine Magazine's Food & Wine "Go List," and the list goes on. Swing by Quiessence with the apple of your eye for a truly unique and romantic restaurant experience. Though walk-ins are accepted, reservations are recommended. Book your table online at quiessencerestaurant.com.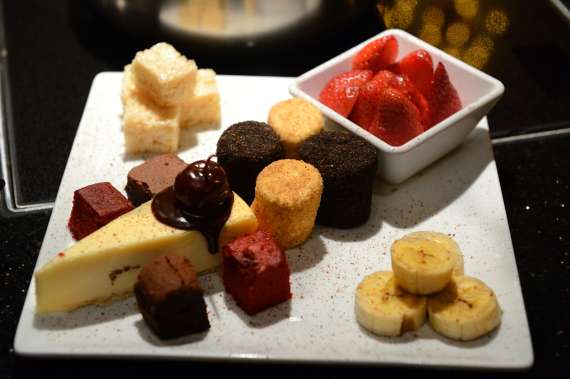 3. MELTING POT. The folks at the Melting Pot claim to be "by far one of the best Valentine's Day restaurants around," and from the looks of it, that may not be too far from the truth. This delicious fondue restaurant comes equipped with a drool-inducing menu that includes fresh salads, cheese fondues, specialty drinks, and chocolate fondues. The restaurant also offers gluten free menu options if your sweetie pie has any dietary restrictions, and they can even hook you up with a Floral Romance Package. Throw caution to the wind, forget that crazy resolution to lose weight, and have some sweets with your sweetheart at the Melting Pot on Valentine's Day. Click here to make reservations for the Scottsdale location and here to make reservations for the Glendale location.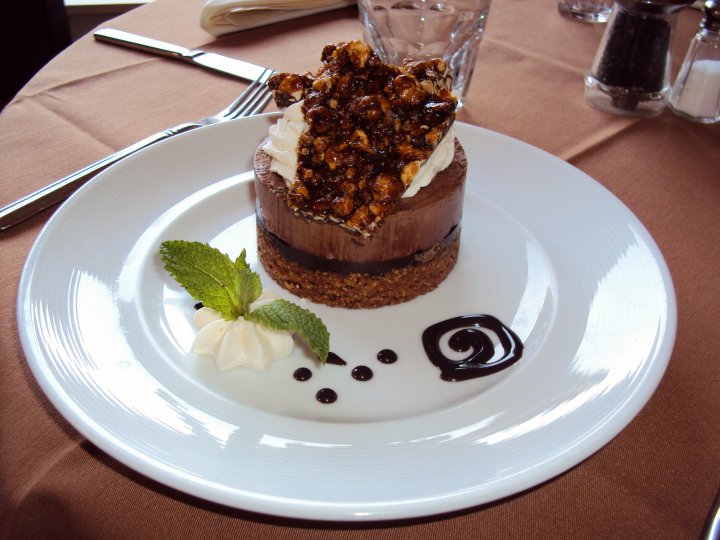 4. COUP DES TARTES. What's a romantic dinner without foreign cuisine that you can only half-pronounce? If you like your romance with an exotic twist, head to Phoenix's Coup Des Tartes for a romantic Valentine's Day dinner. This bistro-style restaurant boasts a French-inspired seasonal menu and is Phoenix's longest running BYOB. Like Quiessence, Coup Des Tartes has earned a lot of kudos over the years. In 2008, tripadvisor.com named Coup Des Tartes the #1 Rated Restaurant, and the same year, the Phoenix New Times dubbed it the "Best First Date" venue. But whether you're going to Coup Des Tartes for your first date or your fortieth, this romantic restaurant is sure to set some sparks off between you and your boo. Make reservations at nicetartes.com.
Make your romantic night even more special by allowing AZ LIMO to chauffeur you and your significant other to and from your romantic restaurant destination. Relax in the backseat with your honey and let AZ LIMO worry about any traffic.
Images via talkingstickresort.com, Facebook.com/quiessencerestaurant, northjersey.com, Facebook.com/coupdestartes