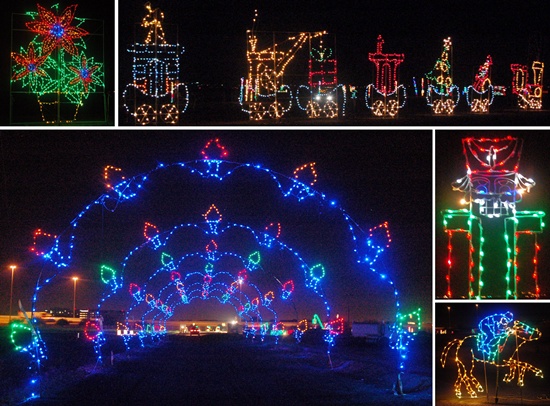 Phoenix, AZ may not have the whitest Christmas, but what the city's residents lack in snow, they make up for in lights. The annual Arizona Celebration of Lights boasts the state's largest presentation of holiday lights. The high-wattage celebration includes more than 7,000,000 lights and 600 animated and still displays.
Located at the Phoenix Event Complex at 2209 N. 99th Avenue, the Arizona Celebration of Lights is how we imagine the Las Vegas Strip would look if Santa were in charge of decorating. Homes in the one-mile long spectacle are decked out in displays depicting nutcracker men, frolicking reindeer, and other Christmas-inspired scenes.
Now in its 15th year, this family-friendly event promises to be bigger than ever with appearances from and photo ops with jolly ole St. Nick and a projected 140,000 participants. If this sounds like the perfect addition to your holiday plans, get in on the fun and hire a car service to guide you and your loved ones through the display! The Arizona Celebration of Lights opened on November 18 and runs through January 6, 2013. Gates to this drive-through event open 5:30pm-9:00pm Sunday through Thursday and stay open even later, 5:30pm-10:00pm, on Friday, Saturday, and holidays.
Don't be outshined by the extravagant light displays: make sure you and your family attend the Arizona Celebration of Lights in style in one of AZ LIMO's luxury chauffeured limousines. We offer a Holiday Light Tour Package that allows participants to choose between several light tours throughout the Phoenix Metro Area, and if you just can't decide which light tour to attend, we can customize a route for you! Contact AZ LIMO for more details on how we can make your Holiday Light Tours experience that much brighter!
Images via phoenixnewtimes.com