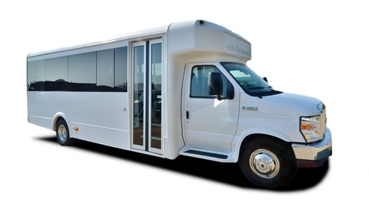 It has many names; limo bus, party van, luxury bus, etc. Regardless of the name, however, it is synonymous with a great time. Most people who rent these moving parties do so on special occasions, like birthday parties, or weddings. But there's nobody saying you can't just rent it to have the best night out with friends while on the move. And there aren't many things as exciting as a party bus AZ Limo can provide.
Design
A party bus started its life as a regular bus or a coach. Specialized shops convert these run off the mill vehicles into party machines by heavy modification. First of all, windows are tinted, so as to ensure your party's privacy. Some other modifications include rearranging the seats. The standard seating arrangement is not conductive to partying, so it is replaced by a limo-style arrangement. There can be anything from seven to well over twenty seats, depending on the size of the bus.
Being a party bus, it would be unimaginable to have standard stereo system. Custom audio (and even video) systems are expected to be installed. Some more luxurious modifications may include a bar, plasma TVs, smoke machines, dance poles, disco and strobe lights or even lasers.
Legal and Regulative Issues
Actually, there are no legal standards as to what a party bus is. There are, however, some regulations based on the number of passengers. In the US, any vehicle with 15 passengers or more (the driver included) can be operated only by a person with a commercial driver's license; i.e. a professional driver. With every party bus from AZ Limo, you get a skilled chauffeur to drive you.
Each party bus is thoroughly checked and regulated for your safety. Furthermore, all the vehicles are obligated to be insured according to Arizona laws, and if used for inter-state travel, they comply with additional federal regulations as well.
Function
The idea of a party bus is not dissimilar from the idea of a limo. You want to go somewhere in style, and there's a lot of you; too many for a limo. The answer is simple – you need a party bus.
At present, the most favorite function of a party bus is a bachelor (or a bachelorette) party. That's the night you'll want to remember for a long time. Limos are great, but they can only seat so many. If you're having a bigger party, there's no way of cramming all of you into one limo. And having two or more limos not lose track of each other in the big city can be a logistical nightmare.
In bigger cities, such as Phoenix, AZ party bus is a really popular option for weddings themselves. Why wait to get to the venue, and why stop partying when the venue closes, when you have your party bus? Proms and birthday parties have seen a surge in interest in the recent years as well. Casino runs, whether local or inter-state are best done whilst partying. And there's no better way to party while traveling than a party bus. Basically, any large gathering is a cause for renting a party bus.
Trends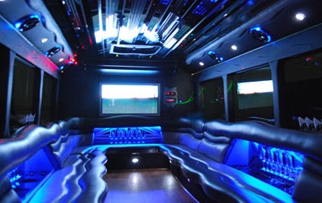 The latest of trends, however, is renting a party bus with no agenda, no grand occasion; rather just because it is fun to party on the go. You can have a party bus pick you up at your home, drive around the town until you have decided on a club (or clubs) you want to party at, and have the same bus pick you up on your way home, never stopping the party. If you're a party animal, this is your ultimate ride. All the fun of party and drinking combined with the mobility of driving, with none of the legal repercussions and dangers of drunk driving. Find your own ride for the party night, contact AZ Limo today.