If trying to figure out how you'll be ringing in 2013 in Arizona has you drawing blanks, fear not; we've got you covered. Here are 6 big ways to spend New Year's Eve in the Grand Canyon State.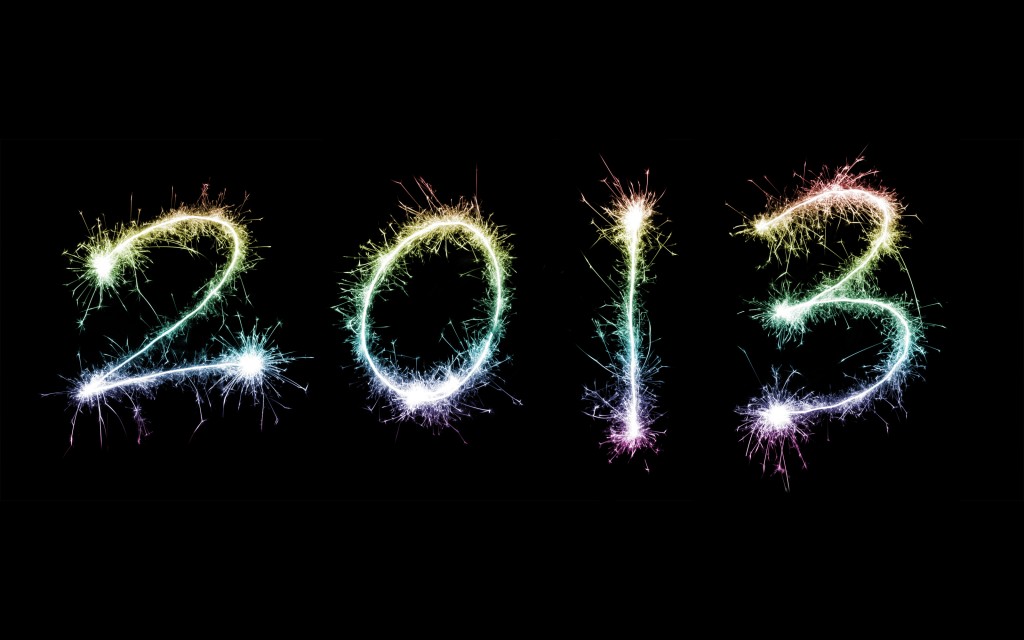 1. SCOTTSDALE'S ULTIMATE BLOCK PARTY. Each year Scottdale's Ultimate Block Party, a collaboration between local venues Dos Gringos, RockBar Inc., and Blitz Sports Grill, throws the state's only New Year's Eve block party. For the past 10 years, Scottsdale's 21+ residents have gathered in Craftsman Court to enjoy what can only be described as the ultimate indoor and outdoor New Year's Eve block party. Attendees are treated to a street festival featuring live entertainment from local and nationally known musicians and are, of course, encouraged to visit the variety of bars and restaurants in the area.
 2. ZOO YEAR'S EVE. This year the folks at the Phoenix Zoo are putting a very adult spin on a place we've all visited a time or twelve during our childhood and are challenging you to let your party animal loose at their Zoo Year's Eve celebration. The zoo will be spoiling partygoers with a three-hour New Year's Eve shindig with three complimentary drinks, complimentary appetizers, party favors, live entertainment, a cash bar, and a lightshow! What better way to start of the New Year than with free stuff?
3. PLAYGROUND BAR. Tuscon's Playground Bar seems eager to continue its rep as the city's #1 nightlife destination in 2013. For this year's New Year's Eve fete, Playground Bar is offering 3 bars on 2 levels, 3 areas for the New Year's countdown, an all-star DJ lineup, and a tribute to electronic music duo Daft Punk. That alone sounds like amazing time, but Playground Bar is sweetening the pot a little more for those who buy advance tickets: Advance ticket holders will get guaranteed and express entrance to the New Year's Eve celebration as well as a midnight toast and rooftop access.
4. SAVE THE FAMILY'S HEARTS OF GOLD NEW YEAR'S EVE CELEBRATION. If you like to mix in a bit of philanthropy with your partying, then you should consider attending Save the Family's annual Hearts of Gold New Year's Eve Celebration. Thrown at the Tempe Center for the Arts, the event promises a night of delicious food, live entertainment from popular cover band TréJa Vu, champagne, casino gaming, and lakeside fireworks. And since all proceeds benefit Save the Family, an organization that has been dedicated to servicing homeless families with children for over two decades, you can feel free to indulge guilt-free.
 5. THE NATIONAL COMEDY THEATER. Laugh in 2013 at the National Comedy Theatre's New Year's Eve Comedy Extravaganza in Mesa, AZ. The theater is known for its unique, interactive, and improvisational comedy shows and was even awarded the title for 2011's "Best Local Performing Arts Troupe" by the East Valley Tribune. At its New Year's Eve Comedy Extravaganza, guests of all ages are welcome to participate in 90 minutes of improv and mingle with the cast. Guests will also receive party favors, a countdown to midnight with complimentary champagne or cider toast, and delicious desserts.
6. HOTEL VALLEY HO. Hotel Valley Ho is vowing to "shake (not stir) it up" this New Year's Eve. Guests who stay at this Scottsdale hotel during New Year's Eve will have the opportunity to enjoy a four-course dinner paired with Belvedere Vodka, Moët & Chandon, and Veuve Clicquot. Talk about classy! Guests will also enjoy live entertainment all night long and a champagne toast at midnight on top of the hotel's seven-story tower. And if you think all the fun will be over come New Year's Day, think again. The good people at Hotel Valley Ho open their Bloody Mary Bar 9 am – 2:30 pm on New Year's Day.
However you choose to ring in 2013, AZ LIMO can help you do it safely. Rely on our responsible drivers, available in Scottsdale, Mesa, Chandler, Gilbert, Tempe, and Phoenix, to get you to and from your New Year's Eve destination safely.
Image via village14.com