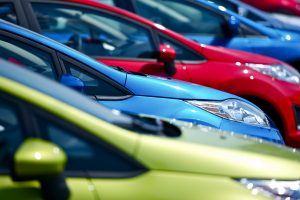 In these fast modern times, it is hard to imagine a life without a car, or another type of vehicle. But sometimes, it is far better to rent a vehicle than actually own it. Listed below are some of the advantages of renting over owning. AZ Limo offers a fleet of great cars, both for everyday use and for special situations for you to choose from. Find a limo in Phoenix here.
Repairs
If you've had an accident, or the normal wear and tear has damaged a part of your car, you may soon wish you weren't the owner. Some parts can reach astronomical prices, and the mechanics aren't exactly offering their services cheaply either. And if you had to be towed to the mechanic's shop, you'll perhaps wonder if renting a party bus would have been a cheaper option.
Depreciation
Your brand new car that you paid a fortune lost a sizeable portion of its value simply because you drove it a mile or two from the dealership to your home. Next year, the same model you bought will come with extra features that will put yours to shame. And the value of your car will just continue to plummet. By the time you decide to sell your car, it will be worth just a fraction of what you paid for it, and at the end of the line, you will end up right where you started – without a car.
Expensive or unavailable parking
Wherever you go by car (which is pretty much everywhere, let's be honest), you will need to park it. If you're going to a big shopping mall, you will likely have no problem finding a spot. If, however, you are going to work downtown, alongside with thousands of other people who are doing the same thing, parking anywhere near your workplace becomes a highly demanded commodity. And the local authorities know this and will take full advantage of it, charging ever increasing sums of money for parking.
Limited space
Similarly, if you do not own a garage, or you live somewhere where parking isn't readily available at all times (such as urban areas), you might end up parking pretty far from home. This is a nuisance at best.
Registration and insurance
Every year you need to renew your registration and that ends up costing you. And if you have forgotten about it, it may come as a nasty surprise when it is due. Not to mention the constant insurance payments you need to make, which most of us (luckily) never actually use.
Special occasions
Most of us aren't driving the cars we would like to be driving. And when it comes to weddings, proms, and other special occasions, the child in us always wants the best that life can offer. Maybe to rent a stretch limo instead of that boring station wagon. Maybe to spend the bachelor's night in a party bus going round the city, rather than driving to a club in two or three or more sedans (imagine the logistics of managing so many people and cars).
What our cars give us is the freedom and independence to go where we want when we want. But at times they can be a burden as well.
Whether this article has persuaded you or not, you must admit that sometimes we all need a bit of a break from the monotony of real life, and a bit of class to spice things up. In these situations, turn to AZ Limo and our varied offer of vehicles; both everyday sedans and stretch SUVs for the wildest of the occasions. Contact AZ Limo today to get your quote or rent a limo in Phoenix immediately.