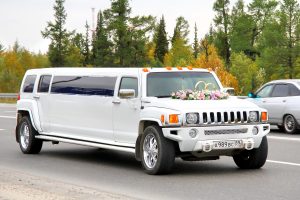 The concept of a stretch limo is surprisingly old. We wrote an article about that recently. Over time, some cars proved to be more amenable to being turned into elongated cars. In this piece we will revisit some of the most iconic stretched out vehicles, whether old and classic or new and trendy.
If you ever wish to feel the exclusivity and the comfort of such a vehicle, you can find the best limos in Phoenix at AZ Limo rental company. With a variety of vehicles in the fleet, AZ Limo is sure to meet and exceed your demands.
Cadillac One
This is not a production car, but a one-off. The reason it found its place on this list is because it is custom made by Cadillac for the President of the United States of America. It is, of course, equipped with various offensive and defensive devices, as well as being armored heavily. The president has 12 of these, and the specifications are kept a secret, understandably.
Toyota Century Royal
Speaking of government only cars, Toyota have made a special 'Royal' version of their Century model for the use of the Japanese emperor. They have disclosed the price of about half a million dollars, back in 2006 when they were built. They haven't disclosed the security measures to the general public. The emperor has four of these cars at his disposal. Other government officials use regular Toyota Century vehicles.
ZIL-4112R
To conclude the part of the text about government cars, ZIL-4112R comes from Russia. Despite its blocky design, this is a formidable modern vehicle with 6 doors and a massive 7.7-liter gasoline engine, armor plating and undisclosed security measures.
Lincoln Town Car
This is a very common conversion model. The car itself is no longer in production, but this model has left an indelible mark on the pop culture, finding itself in many TV series and films as the standard stretch limo. In the late 1980s, George H. Bush even used this model as a basis for his presidential limo. With its V8 engine and affordable repairs, it is used by many rental companies throughout the USA.
Ford Fairlane
In the USA, Ford Fairlane was a classic car, discontinued in the 1970s. However, Ford continued using this name overseas, and in Australia they still produced this model until 2007, with all the amenities of a 21st century limousine. With their excellent soundproofing and smooth suspension, they provide an ideal combination for a hire car.
Chrysler 300
Chrysler 300 has an imposing presence on the road thanks to its front grille and a bit blocky and bulky design. This makes it a true eye-catcher and therefore an ideal candidate for stretching out.
SUVs
The trend in the recent times has called for stretched out versions of SUVs, as the favorite type of vehicle in the USA. Icons such as Chrysler Escalade, Lincoln Navigator and Hummer all have stretched out versions. They are hard to miss and even harder to ignore. If attention is what you seek, a stretch SUV is sure to help you with that.
Limousines are usually not made stretched out by the parent company, but rather by coachbuilding companies. These companies need to follow strict safety regulations, so you can be sure that stretch limos are safe and comfortable to ride in. For all your needs for limos in Phoenix look no further than AZ Limo. The fleet consists of stretched out limos, business sedans, sprinter vans, party buses, coaches – pretty much any type of vehicle you might want to rent. Contact us today to learn more.