Category: Local Events
"Seize the moment. Remember all those women on the 'Titanic' who waved off the dessert cart." – Emma Bombeck

The Scottsdale Culinary Festival is kicking off its 35th year of giving Arizonians the opportunity to seize the moment.
The weeklong festival, running this year from Thursday, April 9 to Sunday, April 14, collaborates with over 100 Scottsdale restaurants and dozens of top chefs to provide over 35,000 guests with all the food, wine, dessert, and entertainment that their bodies can handle.
The festival acts as the primary fundraiser for the Scottsdale League for the Arts, which has donated over $3.5 million to the arts and art education programs in Arizona since 2002.
Grab some pants with an elastic waist, a group of friends, and a limo or party bus from us have an epic girls night out at one of the Scottsdale Culinary Festival events. Here are 4 events that we're particularly excited about:
CHOCOLATE AND WINE EXPERIENCE
From the Scottsdale Culinary Festival website: "The Valley's top chocolatiers come together to provide your sweet tooth with an experience like none other: unique and wonderful chocolate creations expertly paired with wines from around the world."
EAT, DRINK, AND BE PRETTY
From the Scottsdale Culinary Festival website: "Your fashion-forward experience begins as you walk the red carpet into an evening of food sampling from 20 of the Valley's favorite restaurants and wine tasting with several unique wineries. The evening includes a spring fashion show presented by Cache, music from DJ P-Body inside and Las Vegas show band True to Life outside offering you all the ingredients for a stellar Eat, Drink and Be Pretty evening."
SOUTHWEST FESTIVAL OF BEERS
From the Scottsdale Culinary Festival website: "The Blue Moon Southwest Festival of Beers gathers 200 specialty beers and some of your favorite local establishments to create a party unto itself. Talk to craft brewers, distributors, and restaurant owners as you enjoy superior sights, sounds, and suds. The hoppin' confines of the infamous 'Beer Garden' also offer delicious food, wine, and hand-crafted live music all day.
On Sunday, we welcome the return of Blues and Brews and the pairing of three of the finest Blues acts in the Valley with the best beer tasting selection in the West.
For admission, guests receive a tasting mug on a string, live music and access to the five acres of fun. Tasting Tickets to purchase $1 beer samples, wine, soft drinks and food are sold separately."
WINE COUNTRY BRUNCH
From the Scottsdale Culinary Festival website: "Bask in the sunshine, sip on mimosas, and peruse outstanding silent auction items, taste and vote for your favorite brunch bites from some of the Valley's top restaurants. This year will be big; after all, it's the 25th Wine Country Brunch: The Challenge."
There are tons of other events happening during the Scottsdale Culinary Festival. Be sure to visit their official website for a complete event schedule and ticket and location info.
And don't forget to contact us for convenient, quick, and fun transportation.
SUBWAY Fresh Fit 500 is coming up in just a few weeks! Get all the quick info on tickets, races, schedules, and location below.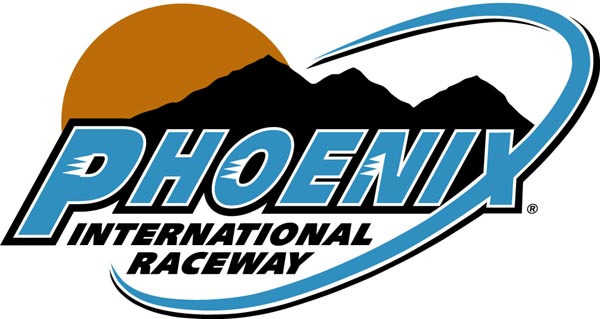 1. LOCATION: ZOOMTOWN, USA
In 2009, two weeks before the Phoenix International Raceway was set to host its 22nd season of NASCAR Sprint Cup Series racing, Arizona Governor Janice Brewer officially declared Phoenix International Raceway (PIR) as "Zoomtown, U.S.A." In an official proclamation released on April 3, 2009, Governor Brewer attributed the nickname to the rich tradition of NASCAR racing that takes places in the Grand Canyon State every year at the Phoenix International Raceway.
The proclamations states, "…with its two annual NASCAR weekends, Phoenix International Raceway has created a motorsports and entertainment haven for residents of Arizona and the Southwestern United States…[and] generates a significant economic impact for Arizona annually."
This year, like every year since 1988, Phoenix International Raceway will celebrate yet another race weekend.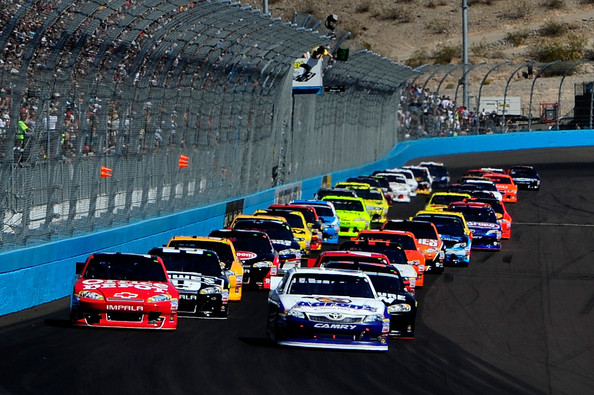 2. THE MAIN EVENTS
There are several races taking place during SUBWAY Fresh Fit 500 weekend this year at the Phoenix International Raceway, but there are two in particular that are highly anticipated.
This year, NASCAR weekend at the PIR kicks off with the NASCAR Mexico Toyota Series 75 race. This year marks the 10th season of the series and the first time that it will be taking place in the United States.
The SUBWAY FRESH FIT 500 is a NASCAR Spring Cup Series stock car race held annually at the Phoenix International Raceway. The SUBWAY Fresh Fit 500 is one of only four NASCAR events measured in kilometers rather than miles or laps. On Sunday, March 3 at 12pm, join the thousands that will come out to the PIR to watch the drivers cover 312 miles in 312 laps!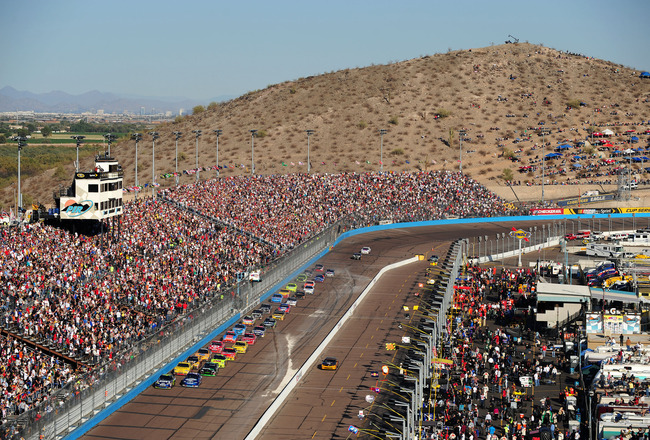 3. THE SCHEDULE
Thursday, February 28
3:00pm Spectator Gates Open
3:30pm-4:25pm NASCAR Mexico Toyota Series Practice
4:35pm-5:25pm NASCAR K&N Pro Series West Practice
5:35pm-7:30pm NASCAR Mexico Toyota Series Final Practice
Friday, March 1
9:00am Spectator Gates Open
9:00am-9:50am NASCAR K&N Pro Series West Final Practice
10:00am-11:20am NASCAR Nationwide Series Practice
12:00pm-1:25pm NASCAR Sprint Cup Series Practice
1:35pm-2:25pm NASCAR Nationwide Series Final Practice
2:35pm NASCAR Mexico Toyota Series Qualifying (two laps / all positions)
4:10pm NASCAR Sprint Cup Series Qualifying (two laps / all positions) Gatorade Sprint Cup Series Pole Qualifying
7:00pm NASCAR Mexico Toyota Series 75 (75 laps / 75 miles)
Saturday, March 2
8:00am Spectator Gates Open
9:00am NASCAR K&N Pro Series West Qualifying (two laps, all positions)
10:00am-10:55am NASCAR Sprint Cup Series Practice
11:05am NASCAR Nationwide Series Qualifying (two laps / all positions)
1:05pm-1:55pm NASCAR Sprint Cup Series Final Practice
2:30pm NASCAR Nationwide Series 200 (200 laps, 200 miles)
5:30pmTalking Stick Resort 60, NASCAR K&N Pro Series West Race (timed event / 60 minutes)
Sunday, March 3
8:00am Spectator Gates Open
12:00 Noon Pre-Race Ceremonies Begin
1:00pm SUBWAY Fresh Fit 500™, NASCAR Sprint Cup Series Race (312 laps, 312miles)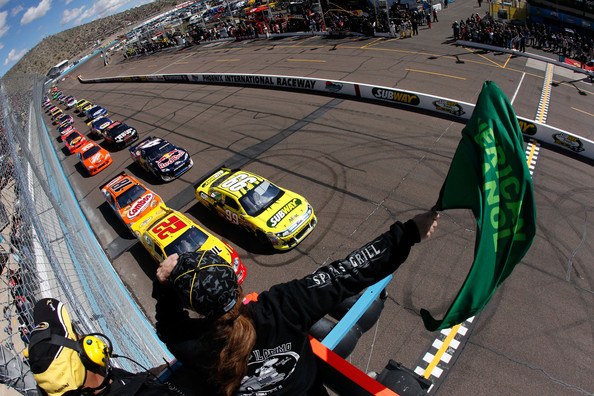 4. TICKETS
Tickets can be purchased online at phoenixraceway.com and stubhub.com or by phone at 866.408.RACE (7223).
Those are the tidbits you need to know about 2013 NASCAR Fresh Fit 500 weekend. Visit phoenixraceway.com's NASAR 101 page for more details on what and what not to bring, when to arrive, pre-race pit passes, and more!
And if you want a ride that will rival those in the race, contacts us, and we'll take you there.
Images via tomsrjustsayin.blogspot.com, zimbio.com, allleftturns.com, bleacherreport.net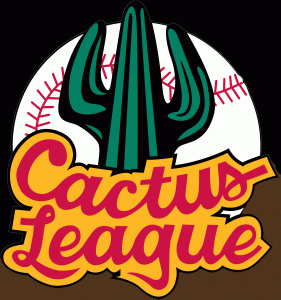 Cactus League Spring Training 2013 kicks off on Friday, February 22 with exhibition games by the Cincinnati Reds, the San Diego Padres, and the Kansas City Royals.
But before you dive into the chaos of Spring Training, consider taking up the Cactus League on its very cordial invitation to the 2013 Cactus League Lunch on Tuesday, February 19.
The event, hosted at the Surprise Recreation Campus, will begin at 11:30am and boasts a program that features 1999 Hall of Famer George Brett and former MLB pitcher Greg "Mad Dog" Maddux as guest speakers.
The event flyer on the official Cactus League Spring Training website lists the following prices for tables of 8:
Presenting Sponsor: $3,000
Gold Sponsor: $2,000
Silver Sponsor: $1,500
Corporate Friend: $500
Associate Cactus League Member: $300
Individual Tickets: $40
If you'd like to attend this year's Cactus League Lunch, you must make reservations on or before February 12. To purchase tickets or a table call 623.222.2239 or email tara.combs@surpriseaz.gov.
And you'll need one more thing: AZ LIMO.
Everyone loves attending Cactus League Spring Training events, but who likes hunting for a parking space? Allow AZ LIMO to guide you to and from any and all events for Cactus League Spring Training 2013. Just kick back and relax in the vehicle of your choice, and we'll get you there.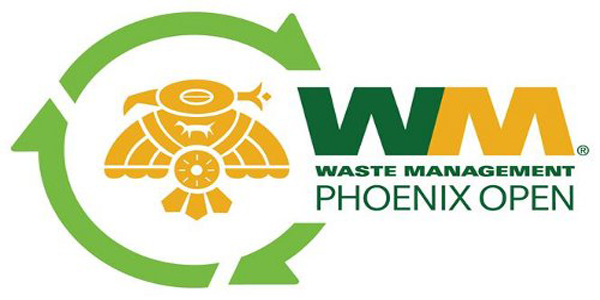 Today, January 28, marks the start of the 2013 Waste Management Phoenix Open (WM Phoenix Open), an annual professional golf tournament that takes places in Arizona. Here's some fun and useful info about the event that has become the most-attended stop on the PGA Tour.
The history behind the Waste Management Phoenix Open
The Phoenix Open began in 1932 but was discontinued just 3 years later due to a lack of support.
In 1937, the Thunderbirds, an exclusive special events committee, arose as an extension of the Phoenix Chamber of Commerce, which was then undertaking new duties as a convention and tourism bureau. Among the first to be inducted into the Thunderbirds was avid golfer Bob Goldwater, who conceived the idea to sponsor a golf tournament. In 1939, Goldwater's idea gave way to a revived Phoenix Open, earning him the nickname of Father of the Phoenix Open.
The Waste Management Phoenix Open has been going strong ever since.
Info about 2013 Waste Management Open
Location: Tournament Players Club (TPC) Scottsdale
Dates: January 28 – February 3, 2013
Tickets: The Waste Management Phoenix Open's official website has a page dedicated to information about tournament admission. Ticket prices range from free, for children 17 and under who are accompanied by an adult, to $5000 for special VIP access packages with tons of perks. General admission is a cool $25.
Coors Light Birds Nest: The Coors Light Birds Nest is an entertainment venue located directly across from the Waste Management Phoenix tournament. For 4 days during the 6-day tournament, national acts come to the Birds Nest to put on an unforgettable show for tournament-goers. Previous acts have included The Doobie Brothers, Will.i.am, the Goo Goo Dolls, and Slightly Stoopid. And this year, the roster is just as impressive as O.A.R, Kelley James, DJ Roonie G, Roger Clyne & the Peacemakers, Dierks Bentley, and more. Visit wmphoenixopen.com for a complete guide to ticket options.
Transportation
The Waste Management Phoenix Open attracts hundreds of thousands of spectators each year. Though free public parking is offered, a stress-free parking/driving experience is not. Allow AZ LIMO to make you're trip to and from the tournament as painless as possible.
Contacts us, and we'll get you there.