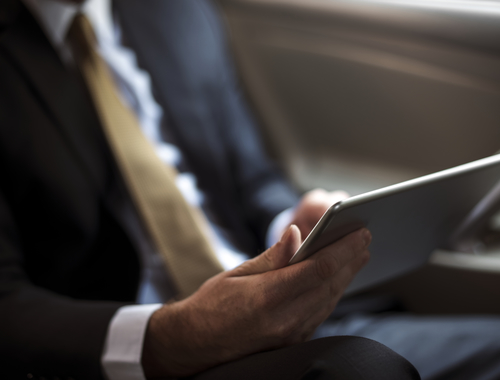 There is no doubt that 2018 has already proven to be the year of a significant turn from the traditional view on business transportation. Rather than choosing plane transport or company vehicles, more and more companies turn to a new reliable and cost-efficient solution: booking vehicles from private transportation services. For Arizona business owners, renting a corporate bus charter in Phoenix steadily becomes a natural choice when it comes to corporate trips. Charter bus rental prices are becoming more and more accessible as well, so this is a very logical outcome.
The human factor
What troubles have companies had with "traditional" means of corporate transportation that made them look for alternative options?
The corporations that sent out employees to drive themselves to the location of a meeting or event felt how the human factor troubles may look. People get tired of driving, don't get enough time to mentally prepare before the event or meeting, groups get disbanded in a new town as some people get lost and cannot find the venue… The list goes on. Becoming aware that this solution isn't very practical, companies started hiring drivers for separate vehicles, but this solution, although more practical, wasn't very economical.
The non-human factor
Another traditional corporate transportation choice (especially for longer itineraries) is a plane. The trip lasts shorter, employees can rest during the flight, and even prepare for the event along the way.
Why should trouble alert be on if everyone is meeting at the airport? Here comes the non-human factor. Sometimes people get stuck in the traffic on the way or have trouble finding the place to park, coming too late to board on the plane. There are also other risks: the flights can get delayed or canceled due to technical reasons or non-favorable weather conditions.
Cutting down costs
One more reason why corporations chose to make a change in means of transportations is a desire to cut down unnecessary travel costs, such as costs of booking several tickets, paying for gas, highway tolls and the variety of fees that have to be taken care of along the way.
Time is money – spend both wisely
Apart from the fact that charter bus rental prices are becoming very favorable, what are the main advantages charter bus transportation offers when it comes to group business trips?
A company gets to choose top-quality, reliable vehicle for a group, equipped with top-notch technology;
2. The package includes the services of professional, experienced chauffeurs, who look after passengers' safety;
3. Charter buses and executive coaches offer a lot of amenities to accommodate the passengers. This allows them to fully relax and get to the location ready to rock the meetings and presentations;
4. All your employees will be hands-free in one comfortable vehicle. This means they can concentrate and prepare during the trip. As there are no other passengers around them, they can even talk and brainstorm on the way. Basically, they get their own conference room on the go;
5. After the meeting or corporate event, a charter bus can be ready and waiting to pick the group members up right in front of the venue, to get them home comfortably and safely.
Wondering about charter bus rental prices? Contact #1 transportation service provider in Phoenix, Arizona
AZLIMO.COM is a top-rated transportation company in Arizona. Companies choose us for our uncompromised professionalism and dedication to excellence, as they recognize our vehicle quality, high-end amenities and competitive charter bus rental prices. With AZLIMO.COM, all you have to worry about is the quality of your presentation – we will take care of the rest.