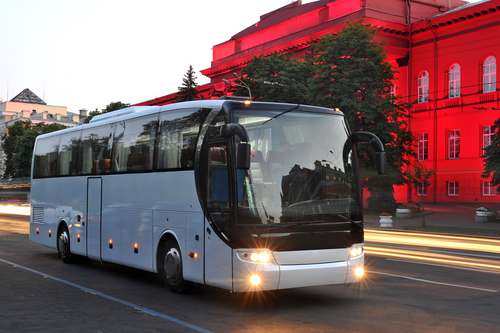 There used to be a time when a long bus trip was a synonym for discomfort. Needless to say, this is no longer the case. Today, every modern charter bus in Scottsdale, AZ boasts state-of-the-art features that make even lengthy bus rides no less comfy than traveling by plane.
That being said, a prolonged journey will inevitably tire you out no matter what mode of transportation you use. Preparing accordingly and bringing a few useful things along will ensure you have the most comfortable charter bus ride possible.
So what should you bring on a charter bus? Will you be able to fall asleep? What if you need to go to the bathroom on a charter bus? How do you plan a charter bus trip, anyway? Keep reading to learn the answers to these important questions.
How do you get comfortable on a charter bus?
This depends on how much time you're going to spend on the bus. If it's just a short company trip to a conference in downtown Scottsdale, you likely won't need anything more than a bottle of water. However, if you're going spend the better part of the day (or even longer) onboard the charter bus, you'll need to bring a few items along.
Great ways to make yourself comfy on a charter bus include:
Wear loose clothes. T-shirts, hoodies, sweatpants, and sneakers are infinitely more comfortable than button-down shirts, dress pants, and business shoes.
Bring entertainment. Newspapers, magazines, and books are an excellent way to pass the time on a long charter bus trip. You can also load up your phone with movies, TV series, games, music, and podcasts. Just don't forget to bring earphones as well!
Surf the web. Cutting-edge motorcoaches have WiFi that you can use to catch up on news, browse social media, and enjoy your favorite YouTube and Twitch channels even when your phone has no reception.
Pack sandwiches or at least snacks. Unless your trip is a short one or it involves a planned stop at a roadside restaurant, you should always bring some food with you.
Don't forget water. A bottle of water (or two) is a must on every bus trip.
Bring wet wipes. Whether you need to use the bathroom or quickly clean your hands, having a pack of wet wipes at hand is never a bad idea.
How to sleep comfortably on a charter bus?
Getting some shuteye, or even a full night's sleep, onboard a charter bus is a great way to pass the time and ensure you're 100% refreshed when you arrive at your destination. And although a crowded bus is by no means an ideal place to sleep, there are ways to make it much more comfortable.
You can fall asleep easier onboard a charter bus by doing the following:
Bringing a small pillow. Having something soft to put under your head will make even a bumpy bus ride a million times comfier. If you forgot to bring a pillow, you can improvise one by folding your jacket or hoodie a few times.
Getting a sleep mask. For just a few dollars, you can buy yourself a silk or memory foam sleep mask. Not only will it make it a lot easier for you to fall asleep, but it'll also improve the quality of your sleep.
Using earplugs to muffle the noises around you and give yourself some much-needed quiet.
Where can I book a top-notch charter bus in Scottsdale AZ?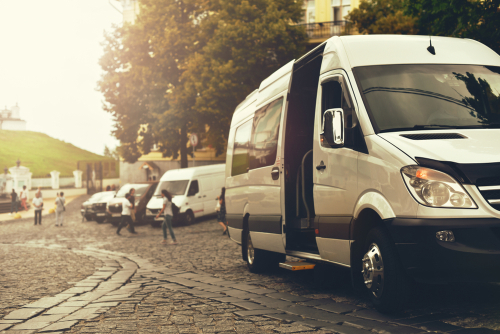 AZLIMO.COM provides unrivaled charter bus rental services throughout Arizona. We're especially proud of our highly trained drivers, our fleet of cutting-edge vehicles, and our focus on our clients' comfort and safety.
Reach out to us and get your free quote today. We're eager to serve you.