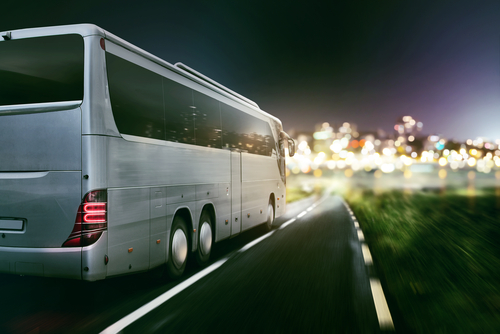 Whether you're a business owner planning a team-building trip for your employees or a future bride or groom looking to arrange safe and comfortable transportation for your wedding guests, very few transportation options can beat a good charter bus in Scottsdale.
But wait, how do you go about choosing a charter bus? For example, how can you tell if a charter bus is comfy? Which charter buses have charging ports, and which ones don't? Where can you rent modern and fairly-priced charter buses in Scottsdale?
We'll answer some of these common charter bus questions in this article and also give you a general idea of what to be on the lookout for when renting a bus. Read on to learn more.
How many seats does a charter bus have?
Different bus models vary in the number of seats they have. Reputable charter bus services normally have a fleet of cutting-edge vehicles that are designed for different purposes and can seat a different number of passengers. This enables you to choose a vehicle that best meets your needs.
A top-of-the-line charter bus service should offer the following options:
A full-blown charter bus that can seat up to 55 passengers and is intended for things such as tours, football games, and regional conferences.
An executive coach that can seat 40 passengers and is designed to be more comfortable than a standard charter bus.
A party bus that seats up to 25 passengers and has been expertly customized to serve as an excellent mobile nightclub.
Do charter buses have seat belts?
In 2013, after nearly 40 years of debating the issue, the National Highway Traffic Safety Administration decreed that all buses made after 2016 must be equipped with seat belts. If you're wondering why it took them so long, it's because charter buses have an absolutely enviable safety record in the US. Enforcing seat belts simply wasn't a priority.
In practice, what truly keeps you safe on a charter bus is its robust construction and the person at the wheel. That's why it's important that you choose a charter bus company that hires only highly experienced drivers and uses modern and well-maintained vehicles.
Aside from seat belts, here's a small list of other features a charter bus should have:
Overhead storage bins

LCD TV screen

Tinted windows

DVD/CD player

Extended luggage storage

Amenities such as bottled water, newspapers, food, and so on
Do charter buses have bathrooms?
Every charter bus is equipped with a secluded toilet and sink that can be used by passengers at any point during the trip. In addition to this, it's common practice for bus drivers to make "potty stops" every two hours or so.
What's more, as a client, you can ask your charter bus driver to make a stop at any moment you want and they will be happy to oblige. For example, you can arrange to make a 30-minute stop at the Scottsdale Fashion Square, which will also give you and your passengers an opportunity to stretch your legs and even do some quick shopping.
Where can I rent a modern charter bus in Scottsdale?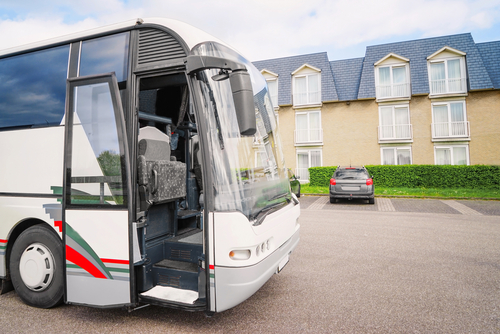 Here at AZLIMO.COM, we take immense pride in our many five-star ratings, numerous loyal customers, and seasoned and superbly-trained drivers. Our charter buses are all top-notch vehicles equipped with state-of-the-art features that make any trip incredibly smooth and comfortable.
Don't hesitate to contact us today if you'd like to get a free quote or learn more about what we do. We have no doubt that you'll be impressed by the quality of our charter buses and the expertise of our chauffeurs.