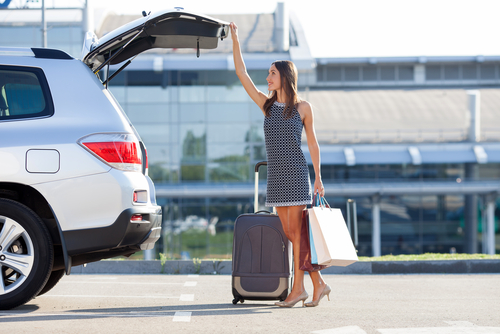 It wouldn't be an exaggeration to say that a typical airport is a crazy place. On top of being much larger and busier than most public locations, airports have strict rules and time-sensitive scheduling that can make them intimidating to people who haven't flown alone before.
In an effort to help you catch your flight and make the entire experience as stress-free as possible, we prepared a 7-step airport guide for solo passengers. This guide covers the entire process, from when to book an airport car service in Scottsdale, to how to get through airport security without hassle. Read on.
How do you get around an airport alone?
Before we get into the step-by-step guide, it's worth noting that most airlines only let you have one piece of luggage and one smaller, carry-on bag or rucksack that you can take with you onboard the airplane.
You may also be required to pay additional fees if your bags are over a certain weight, so make sure to inform yourself about the rules in advance to avoid any complications or surprise expenses when you get to the airport.
Here a 7-step guide for a great airport experience:
Step #1: Buy your plane ticket in advance (the earlier the better) online or through an airline. If the online ticket lets you print out your boarding pass, you should definitely do so.
Step #2: Get to the airport at least 2-3 hours before your flight. If you don't have anyone who can drop you off or pick you up at the airport, it's highly advised that you use a professional airport car service.
Step #3: Go to the check-in counter for your airline and stand in line until it's your turn. This is where you'll check-in your luggage (if any) and show the agent your ID. If you've already checked-in online, and you aren't carrying any bags, feel free to skip this step.
Step #4: Go to the security checkpoint that's assigned to your departure gate. A TSA agent will check your ID and boarding pass. You will then wait in line to pass through a metal detector and an x-ray machine. Follow the agents' instructions and don't be afraid to ask questions. You'll be told to remove your belt, jewelry, and other metal items during this step.
Step #5: Wait. Once you've gone through the security checkpoint and collected your belongings from the conveyor belt, you'll enter the secure boarding area. Check the departure monitors or your boarding pass (or ask an agent) for your gate number. Go to your gate and sit in the waiting area.
Step #6: Boarding time will be announced by the gate agents. They will scan your boarding pass and possibly tear off a part of it, at which point you'll be allowed to board the plane. Once inside, find your assigned seat and store your hand luggage in the overhead compartment.
Step #7: After you land, you'll pass through a shorter checkpoint and go into the baggage reclaim area. When you see your luggage (if any) come in on the conveyor belt, pick it up and head for the exit. Good job, you've just completed your first solo flight!
Where can I book a dependable airport car service in Scottsdale?
Are you looking for someone to pick you up at the airport and take you to the Hotel Valley Ho? Or perhaps you're organizing a team building trip and you're looking to rent a top-of-the-line charter bus for your coworkers to ride in?
Whatever your private transportation needs may be, you can't go wrong by giving AZLIMO.COM a call. As the finest transportation company in Scottsdale, we use cutting-edge vehicles and hire only seasoned chauffeurs who know the area like the back of their hand. Book your ride today.