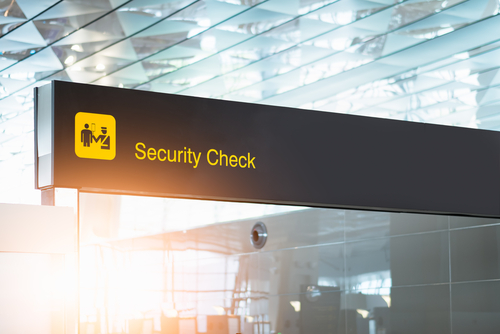 For many people, getting through TSA (Transportation Security Administration) airport security checkpoints is by far the most unpleasant aspect of flying. Not only are there always long lines at these checkpoints, but their rules also change on a seemingly constant basis.
So what can you do about it? Let's say your airport car service in Scottsdale has just dropped you off at the airport. What can you do differently to avoid unnecessary hassle once you arrive at the security checkpoint?
In previous articles, we gave you some pointers on how to minimize the risks of COVID-19 while traveling to or from Scottsdale. Now we'll help you make your time at the airport less stressful by providing you with a few tips on how to get through airport security with minimal hassle. Keep reading to learn more.
How long does security at an airport take?
It's impossible to tell for sure. Wait times can vary significantly depending on factors such as the size of the airport, how many flights are taking off simultaneously, how many security agents are currently on site, how strict the security is at that particular airport, and so on.
As a general rule, you should be at the airport as many as 2-3 hours before your flight is scheduled to take off. This will give you ample time to check in your baggage, pass through the security checkpoint, board your plane, and deal with any problems you may run into.
When in doubt, it's never a bad idea to reach out to your airline and ask them to recommend a minimum check-in time.
What is the fastest way to get through TSA security?
The best way to avoid spending more time than needed at an airport security checkpoint is by making life easier for the TSA agents.
Here's how to do that:
Have your ID and boarding pass on hand
You'll be required to show these documents multiple times during your stay at the airport, so don't tuck them away at the bottom of your bag. Keep them in an easy-to-reach pocket so that you can produce them immediately when prompted to do so.
Don't carry more than 3.4 ounces of any liquid
If you do, the TSA agent will have to search your bag, inform you about the 3-1-1 rule, and throw all the excess liquid away. The only exceptions to this rule are baby formula, breast milk, and medications.
Never joke about bombs or national security
Dark humor is all well and good in a casual setting, but you really don't want to be joking about explosives or weapons at an airport. TSA agents have to investigate any potential threat, and won't hesitate to thoroughly search you or even arrest you if you make them suspicious in any way.
There may be multiple checkpoints available
Large airports usually have multiple checkpoint entries for all terminals. Naturally, some of these checkpoints will be less busy than others. Just make sure the checkpoint you've chosen actually enables you to reach your gate.
Where can I find a reliable airport car service in Scottsdale?
Whether you need a high-end SUV to pick you up at the Talking Stick Resort and take you to the airport, or you're looking to charter a bus for a corporate trip to Scottsdale, don't hesitate to get in touch with AZLIMO.COM.
With over fifteen years of industry presence and a long list of returning customers, we're uniquely positioned to meet your every ground transportation need. Schedule your ride today, or reach out to us if you'd like to learn more about why we're the best.