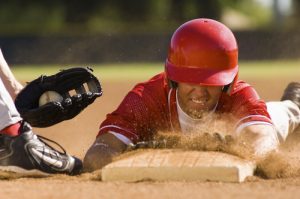 Each year in February and March, gloves pop, bats crack and grass is freshly cut – the time comes for 15 MLB teams to warm up before the regular season. It gets crowded in Phoenix, Arizona when thousands of baseball fans heat up exhibition games in ten MLB spring training locations. Spring training limousine services are there to help them reach their destination!
With a number of Cactus League stadiums, it can be a tough call to choose which ones you will visit. Most likely, you will hit those where your favorite MLB teams are playing. If you plan to travel to Arizona for an early peek, you probably have a lot of questions that are not limited to ballparks. We have the answers! It's never too early to start preparing for the big games!
How and when can I buy spring training tickets?
You can purchase them online! Each team sells spring training tickets on their website. You can also access them through the Cactus League official website, where you can find links to all 15 MLB teams.
You can buy spring training tickets on mlb.com, the official website of Major League Baseball, as well. Single-game tickets go on sale in December, while some MLB teams don't release them until the beginning of January. If you want to watch popular teams, it's best to buy your tickets ahead of time!
How much do tickets cost?
The price of spring training tickets depends on the ballpark, MLB team, location of your seats, as well as time of day and day of the week. They range from as little as $8 for lawn seating on a weekday (in the afternoon) to $80, and more, for prime seating at a weekday in the most popular MLB spring training locations.
If spring training is your priority, you'd rather go for one of the seats just behind home plate at Scottsdale Stadium and have a great view of the action than sit on the berm. Die-hard fans are ready to pay hundreds of dollars for the hottest tickets to watch popular MLB teams like the Giants or the Cubs.
Are spring training practices open to the public?
Yes, they are, and they are free! The biggest spring training fans don't want to just watch the ballgame; they want to be as close as possible to the players and see them training as well! Most MLB teams workout on practice fields and not their ballparks.
Although the starting times may vary on a daily basis, spring training practices typically begin at 9.30 a.m. These are not fan-oriented activities so there is limited seating and plenty of standing and soaking in the sun. But that doesn't stop hundreds of people to have fun in each and every one of MLB spring training locations!
Hit MLB spring training locations with premier limo service in Phoenix, AZ
Are you eager to experience one of baseball's greatest traditions and see your favorite teams play? Hire AZLIMO.COM to lead the way! We are your reliable limo service in Phoenix, AZ, offering first-class transportation to suit your every need.
Book our services and start planning your spring training adventure in Arizona – today! Whatever MLB spring training locations you wish to visit, AZLIMO.COM can take you there!