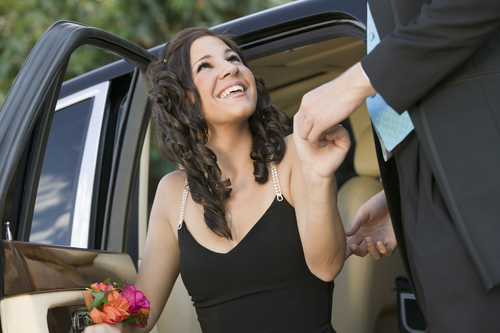 You have the date and you've found your perfect dress or tuxedo but that's not all you need for the occasion! If you really want to rock your prom or homecoming, a limo will make the event extra special and memorable. Coming out of a luxury vehicle will make you look like a superstar. If you want to arrive in style and class to your prom or homecoming, get the best limo service Mesa AZ can provide. Here's how to make the most out of your limo experience! Read on for some useful tips!
Choose the best vehicle for your needs and budget
Perfect for adding a touch of extravagance and luxury, limos are decked out with all the essentials you need for a great and memorable ride: exciting lighting features, awesome sound systems, screens, video players, and more.
Choose a limo service in Mesa AZ that offers the finest selection of limos, party buses and SUV limos. You can share your once in a lifetime evening with your friends and rent a luxurious vehicle at affordable rates. Splitting up the price for a limo will give you an opportunity to rent a better vehicle and get an even classier experience!
How big is your group of friends? Getting the right limo that matches your needs depends not only on the type of occasion but also on the number of people with whom you will be sharing your ride.
SUV limos are a more sophisticated means of transport and, depending on the make, they can comfortably fit 9 to 18 passengers, while limo party buses are great for accommodating up to 50 passengers.
Make sure your friends in the limo are on their good behavior
It's essential that everyone who is riding with you is behaving responsibly inside the limo so choose your group of friends carefully; otherwise, you may be looking at extra charges for any damage caused outside or inside the limo.
As a hirer, you accept financial responsibility for any property damage caused by you or a member of your group. If anything should happen, you will be held liable for the cost of any repair. If only one of you breaks a TV or ruins the upholstery, the person who is going to be charged to their credit card is you. You're in charge of your crew so take precaution and prevent additional charges in advance.
Don't bring any alcohol or illegal substances into your limo
As you know, underage consumption is a criminal offense and Arizona officials take underage drinking seriously. To keep everyone safe, limo services have certain rules, including those relating to underage participants. Considering the fact that underage drinking is illegal, don't think about bringing alcohol, cigarettes or prohibited substances into the limo.
Get #1 limo service Mesa AZ can offer!
If you want to rent a limo service Mesa AZ residents can rely on, reach out to AZLIMO.COM! Our selection of Stretched Limousines, Party Buses, Sedans, Cadillac Escalades, SUVs, and more will fit the needs of every occasion.
Our courteous, prompt and responsible chauffeurs will make sure that your night goes as planned and even exceeds your expectations. Count on AZLIMO.COM to provide you with the unmatched luxury experience that will fulfill every student's and parent's expectations!