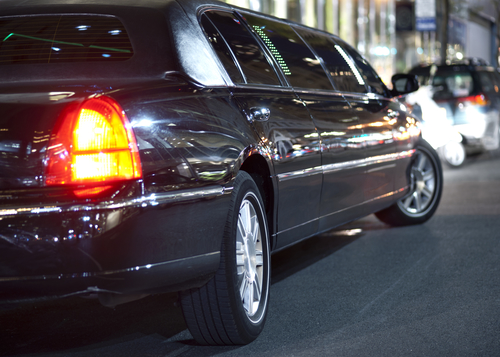 In a time when one year is ending and another one is approaching, we reflect on/upon the choices we've made, make a list of things we wish to do and achieve, and spend time with our loved ones. New Year's Eve is also a time for celebrations and we want it to be special, a night we will never forget. We plan our night out with our family, friends, and colleagues or a romantic evening with your special someone. Just like in life, it's not always about the destination, it's about the journey so start your night right with the best limo service Scottsdale can offer!
Whether you're planning to spend New Year's Eve in a bar, hotel or a club or want to go to a concert, an elegant dinner party and wine tasting, find out why renting a limousine is the number one choice for luxury transportation for any event!
Safety comes first
New Year's Eve is the night when we feel particularly festive and tend to embrace the new year with a bit more than a couple of drinks. However, it is never okay to drink and drive.
Renting a limousine gives you the chance to indulge yourself and have a blast without worrying how you'll get home when the night is over. New Year's celebrations increase drunk-driving risks and accidents, making this night one of the most dangerous holidays of the year.
A reliable limo service Scottsdale will allow you and your friends to relax and enjoy yourselves without having to drive. You'll avoid the hassle of driving and finding a parking spot. You can spend your night carefree and arrive home safely.
Even If you haven't had anything to drink, safety should be your main concern. Rest assured your professional and experienced chauffeurs will get you to your destination, successfully managing all the risks.
Party on wheels, arrive in style
Start celebrating the minute you leave your home! No matter what your plans for the night are, with your trusted limo service in Scottsdale, you can start your party as soon as you set off. You won't have to deal with navigation and worry about the traffic.
The best of all, you'll arrive at that special place in style, comfort, and elegance. A limousine will put you in a party mood before you even reach the planned destination.
Get dressed up, enjoy in a five-star limo service, and let courteous professional chauffeurs accommodate your transportation needs.
Ride with your crew
Make the last night of the year unforgettable with friends by your side. Bring them along for the ride. It's much more amusing and practical than arriving at the party separately.
Get together with your loved ones and keep the fun rolling right from the beginning of the evening. Share the ride, along with joy and happiness. You can use this time to remember great moments and memories you created the past year. A limo will also wow your special someone if you're planning a romantic night out.
It's cost-effective
Hiring a limo service Scottsdale is less expensive than paying legal fees and fines for DUI. Besides avoiding a potential lawsuit, you won't have to pay for fuel or think about parking. Hire a private chauffeur for the night, share your ride with friends and you can split the costs, as well.
Hire first-class limo service Scottsdale
If you're looking for the number one limo service in Arizona, book your reservation at AZLIMO.COM. We guarantee you a reliable, convenient and extraordinary experience. Check out our fleet of luxurious vehicles that can meet any transportation needs. Our professional chauffeurs with ample experience and knowledge will get you anywhere you want so that you can spend your special night just like you imagined. Start your adventure and the new year hassle-free with AZLIMO.COM!