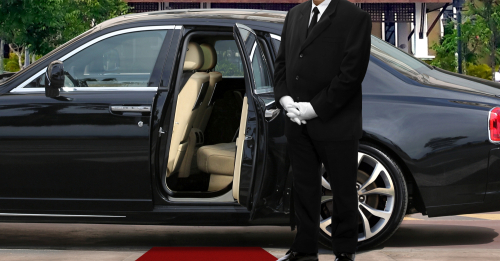 These days, commuters have more options than ever when it comes to hiring private transportation. Unfortunately, the large number of online platforms, independent contractors, and "budget" solutions has built a culture of subpar professionalism that has a questionable approach to passenger safety.
The most important consideration in this regard is your driver. After all, whether you're using a vehicle-sharing app or a first-rate corporate car service in Scottsdale, at the end of the day the #1 factor in your comfort, safety, and general experience is your chauffeur.
In order to help you have a pleasant ride and stay safe while using a car service, we've prepared a short guide on what you can expect from your professional chauffeur. Keep reading to learn more.
What are the duties of a chauffeur?
A chauffeur's job includes fetching clients, driving them to their destinations, and making sure the vehicle stays in great condition. Most importantly, their goal is to keep their clients safe and comfortable while getting them to the specified locations on time.
The responsibilities of a chauffeur include:
Opening the door for the client and greeting them in a professional, respectful manner.
Finding the quickest routes via traffic updates and GPS software, unless the client prefers otherwise.
Communicating with the client or company to determine where and when to collect the client.
Collecting or delivering items for the clients, if the client so requests.
Keeping the car spotless and in great working order.
Always abiding by the relevant traffic laws and road regulations.
Dealing with any concerns or questions the client may have.
Adjusting the air conditioning, if the passengers so request.
Helping clients load and unload any luggage they may have.
Your chauffeur should:
Have an excellent attitude. They should always greet you with a smile, act courteous and helpful, and be ready to entertain you with conversation if you so desire.
Look great. They should be dressed in clean, professional clothes and their vehicle should be pristine inside and out.
Be confident. A good chauffeur never acts nervous and always maintains a positive outlook. They will never do things such as rolling a stop sign or speeding to beat the yellow light before it turns red.
Be prepared. Experienced drivers know the best routes to any given destination and always have a few alternative routes ready so they can avoid unexpected traffic jams and other problems.
What do chauffeurs do while waiting?
First off, let's start with what good chauffeurs don't do while they're waiting for you. They don't fall asleep, leave the area, or drive someone else during your time. When you book a quality car service, you can count on the fact that your limo or corporate car service will be on stand-by and ready for you during the agreed-upon time.
These days, most chauffeurs have phones, tablets, laptops, e-readers, or other electronic devices that can keep them entertained while they wait for their clients. Furthermore, they know the best waiting places so you never have to worry that they may be late for an appointment.
Where can I book a top-notch corporate car service in Scottsdale?
Whether you need someone to pick you up at the Scottsdale Airport and take you to your hotel, or you're looking to charter a bus for a group of your coworkers, having the right transportation company on your side is crucial in order to ensure a safe and comfortable trip.
As the leading private transportation company in Scottsdale, AZLIMO.COM is ideally positioned to provide you with the complete range of top-of-the-line private transportation services. Schedule your ride today, or give us a call if you'd like to learn more about the advantages we offer.