It's an unfortunate fact that the coronavirus epidemic is still going strong in the US despite our best efforts to contain it. As a result, the majority of Americans have begun to view traveling as a risky, dangerous endeavor that should be avoided if at all possible.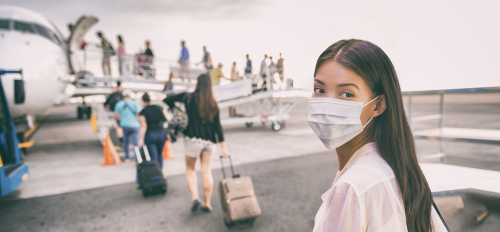 And yet, many of us still have to travel for various reasons. If this is your situation, you'll naturally want to make sure you stay safe during your trip by doing certain things that minimize the possibility of infection while traveling.
In this article, we'll give you some tried-and-true tips that will help you reduce the chance of contracting coronavirus while on the road. These tips are universal: they work regardless of whether you're flying, driving, or using a Scottsdale charter bus rental service. Read on.
What precautions should I take while travelling during the coronavirus disease outbreak?
First, you need to determine whether you should be traveling at all. The reality is that some people are at a higher risk of becoming infected and experiencing life-threatening complications as a result.
Carefully consider the following:
Your destination
The coronavirus outbreak has hit certain countries a lot harder than it did the rest of the world. These countries include Iran, Italy, and South Korea. While traveling to these countries is still possible, visiting them dramatically increases your chances of coming into contact with the virus.
Your health
People who are dealing with underlying health problems such as cancer, diabetes, respiratory conditions, cardiovascular disease, and so on, are much more likely to catch the virus and suffer severe symptoms.
Your age
COVID-19 has been shown to be particularly dangerous to seniors. If you or your travel companions are of retirement age or older, it would probably be better to delay your trip or use private transportation such as a charter bus or a rent-a-car.
How do I stay germ-free while traveling?
COVID-19 is primarily transmitted through contact with an infected individual, usually due to them sneezing or coughing in your general vicinity. However, it can also be transmitted via surfaces, or simply by standing next to a person who has it.
Here's how to minimize the possibility of exposure:
Regularly wash your hands. Whenever possible, give your hands a good 20-30 second rinse using warm water and soap. For those times when soap and water are unavailable, you can use a hand sanitizer that contains at least 60% alcohol.
Avoid touching your face. The coronavirus can get into your body through your nose, mouth, and eyes, so refrain from touching your face until after you've thoroughly washed your hands. Wearing a face mask will somewhat reduce the chance of the virus getting into your mouth or nostrils.
Use private transportation. No matter how careful you are about washing your hands or avoiding crowds, the reality is that public transportation inevitably puts you into an enclosed space with a bunch of strangers. By using a car or bus rental service, you'll be significantly reducing the chance of infection.
Where can I find the most reliable Scottsdale charter bus rental service?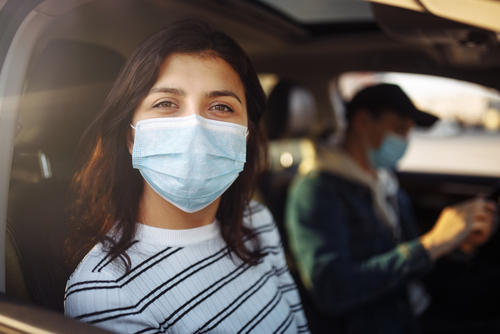 You already found it! As the leading transportation company in Arizona, AZLIMO.COM has both highly experienced chauffeurs and a fleet of world-class limos, minibuses, charter buses, and even party buses.
Whether you need someone to pick you up from the Scottsdale Airport and take you to your hotel, or you're looking to rent a limo for your wedding, you can't go wrong by using our services. In fact, our cutting-edge online booking system allows you to book a ride in just a couple minutes. Give us a call today.