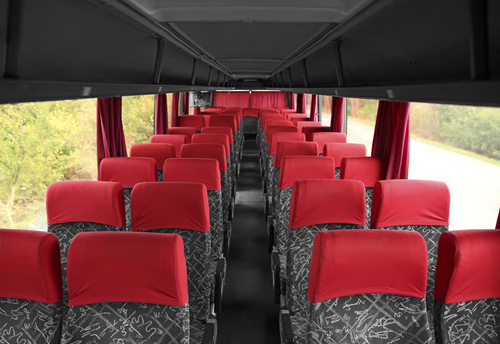 There's no better way to transport a large group of people directly to a location than by using a charter bus rental in Scottsdale. Every other form of transportation either requires carpooling, costs a lot more, or forces you to use taxis or rent-a-cars to get you from the airport or train station to your destination.
In the following article, we'll answer some frequently asked questions about charter buses and explain why they should be the #1 choice for any group trips you may be organizing. Keep reading to learn more.
Are charter buses comfortable?
And how! Modern charter buses are designed to be as comfortable as airplanes, if not more so. Unlike airplanes, they also have the advantage of being able to make stops to allow you to stretch your legs or visit famous locations such as the McCormick-Stillman Railroad Park.
Finally, charter buses deliver you straight to your destination, or as close as a bus can get. This ensures your passengers don't have to deal with any hassle and can simply sit back and enjoy the ride.
Features you can find in modern charter buses include:
Flat screen monitors that allow you to watch movies while traveling.
Electrical outlets for charging your phone or laptop.
Tinted windows.
CD/DVD players (just remember to bring an USB drive with your favorite music on it).
Extended space for luggage.
Various amenities (newspapers, bottled water, snacks, etc.).
How safe are charter buses?
Buses that meet the relevant vehicle standards are possibly the safest mode of transportation available in the United States. They're large, sturdily built, and the passenger seats are placed at an elevation, which makes it virtually impossible for a passenger to be hurt in a roadside accident.
In fact, charter buses are so safe that it took NHTSA almost four decades to pass the law that requires all charter buses built after 2016 to have seat belts. Bus-related accidents are so rare that seat belts simply weren't a priority.
What should I wear on a long bus ride?
This depends on where you're going and what time of year it is. As a rule of thumb, you should wear comfortable clothes (sweatpants, broad shirt, and light sneakers), but also have a jumper or a sweatshirt at hand in case it gets colder.
Other must-have items for long bus rides include:
Headphones or earbuds, so you can listen to music without disturbing other passengers.
Sandwiches, snacks, and bottled water.
A travel pillow and an eye mask to help you sleep.
A quality book or a couple magazines.
Where is the best place to sit on a charter bus?
There's no such thing as the "best seat" in a cutting-edge charter bus. Quality buses are designed to offer a high level of comfort and plenty of leg space no matter where you may be seated.
In other words, it's completely up to you and your fellow passengers to decide where you prefer to sit. Some people enjoy sitting up front and watching the road ahead as they travel, while others prefer to sit in the very last row and enjoy the company of their friends or colleagues.
Where can I find the top charter bus rental in Scottsdale and nearby communities?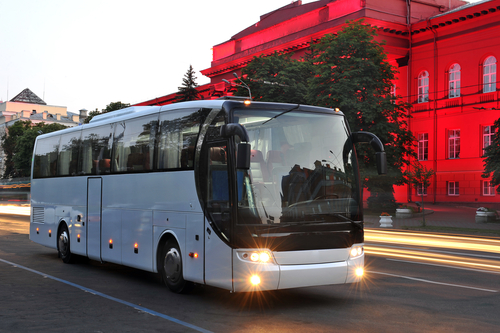 Unless you're crossing the ocean, you can't go wrong by renting a charter bus. As the leading private transportation company in Scottsdale and the rest of Arizona, AZ Limo can offer you both the most modern charter buses and the very finest chauffeurs in America. We've stepped up precautions to keep you safe and have a strict cleaning and disinfection routine designed to prevent infection.
Book your ride today or get in touch with us if you'd like to learn more about our service.