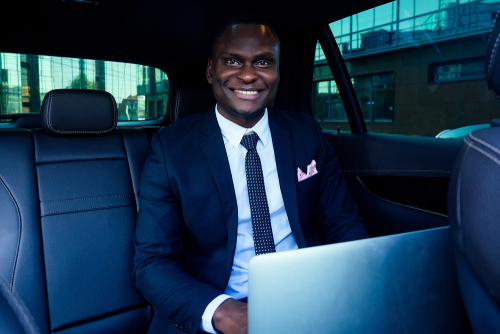 Many high-ranking executives spend nearly as much time on the road as they do in the office. And while some of these individuals prefer to drive their own cars, the reality is that hiring an executive car service in Phoenix not only makes you safer and more comfortable while traveling, but also improves your business in the long run.
In the following article, we'll list the advantages corporate car services provide and explain why you should rely on them instead of driving yourself or using public transportation. Keep reading to learn more. 
What are the top 4 reasons to use a corporate car service?
An executive car service is a state-of-the-art private transportation service that's specially designed to meet the needs of managers, business owners, and other high-powered professionals. 
The companies that offer these services use luxury vehicles that are regularly serviced so as to ensure maximum safety and comfort. Each ride can be further personalized to fit the specific needs of a given client.
Here are the 4 biggest reasons to hire an executive car service:
1. It sends all the right messages
First impressions are extremely important in the corporate world. The last thing you want to do when meeting important clients or investors is show up in a cheap taxi, or have them wait on you while you search for a parking spot in a busy part of the city.
On the other hand, showing up in a business limousine driven by a professional chauffeur is a great way to show your partners that your business is doing well and that you take your meetings seriously.
2. You'll never be late
Executive car services take their appointments very seriously. When you book a ride with them, you can guarantee that the driver will show up and get you to your destination on time.
Since one of the worst things you can do as a business executive is show up late for vital meetings, the importance of being punctual and reliable cannot be overstated.
3. It helps you stay focused
No matter how energetic you may be, the reality is that every person's "executive function" is a limited mental resource. In other words, you can only focus on so many important tasks in a single day before you become fatigued and your ability to make complex decisions diminishes.
Navigating busy city streets or traveling to distant business meetings can stress you out and drain your executive function like nobody's business. With a trained chauffeur on your side, you'll be conserving these valuable mental resources and getting extra time to prepare for your meetings.
4. It gives you valuable time
Time is the one thing that no one can ever get more of. Let's say you have a meeting at Chase Tower, and that it takes half an hour or so to get there. If you drive there yourself, those 30 minutes are effectively wasted, since it's almost impossible to get any work done when you have to focus on navigating the traffic.
When using a corporate car service, those 30 minutes are suddenly yours to do with as you wish. You can use this time to complete other tasks, or just take a breather and mentally prepare yourself for your meeting.
Where can I book a top-of-the-line executive car service in Phoenix?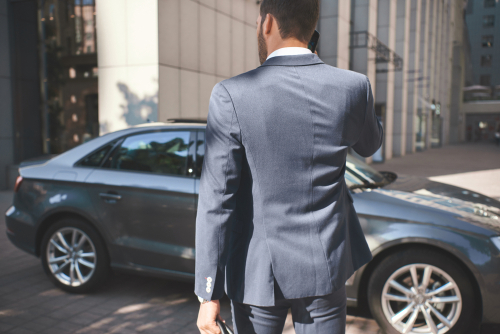 If you're in need of a trusted corporate car service that prides itself on its first-rate vehicles, highly experienced drivers, and numerous satisfied customers, look no further than AZLIMO.COM.
As the leading provider of private transportation services in Phoenix, we are uniquely positioned to meet your needs. Call us today if you'd like to benefit from our transparent pricing system and our absolute commitment to quality.