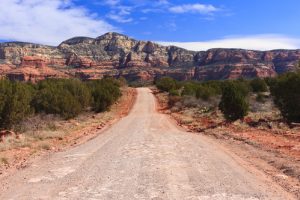 This is the perfect time of the year to explore Arizona and enjoy the wonders of Red Rock Country – by car! Seeking limo service in Chandler, AZ is one of the first steps to give yourself and your loved ones a one-of-a-kind, personalized tour and check out one of the finest vistas in Sedona and the Grand Canyon you will never forget.
If you love deserts and slot canyons and have an adventurous spirit, it's time to start planning your next road trip! Read on to find out some of the things Red Rock Country has to offer.
Magnificent scenery
Choose a car that fits your needs and start your driving adventure from Sedona. There you will see some of nature's most beautiful landscapes.
The town is nestled among a true geological wonderland, at the southern escarpment of the Colorado Plateau. It will inspire you with stunning scenery and mesmerizing views of red rocks and mesas covered in lush vegetation.
Climb up the Colorado Plateau. As you ascend 2000 feet above the town, you will be stunned by Sedona's scenic beauty. Colorado Plateau is a vibrant mix of deserts and forests, with the Grand Canyon as its most famous place and Arizona's most distinguishable landmark.
Every year, four and a half million tourists come to enjoy the remarkable geology of the Grand Canyon, seeking serenity and outdoor recreation. Unsurpassed beauty, colorful landscape and its overwhelming size make Grand Canyon National Park a hugely popular destination.
Thrilling adventure
Travel the bouncy jeep tracks, trails and byways to experience Sedona and its alluring surroundings. If you're in for a true off-road adventure, get rugged on one of the extreme tracks and overcome challenging obstacles while enjoying red rock canyons. Drive through the high desert terrain in your SUV or take an adventure down the Verde River in a Ducky Kayak.
Peace of mind
Regarded by Native Americans as sacred, Sedona keeps being recognized as a place of healing. It is known for its vortexes, which attract people from all over the world to come to find balance, renewal and spiritual direction. An energy vortex is believed to be an intersection of natural electromagnetic energy and a potent transformational energy center.
People who visit Airport Mesa, Cathedral Rock, Bell Rock, and Boynton Canyon report feeling the great concentration of energy. These four best-known vortexes are believed to encourage healing, and facilitate prayer and meditation.
Explore Red Rock Country with #1 limo service Chandler AZ
These are just a few reasons to take an adventurous jeep tour and experience the fascinating wonders of Sedona and its surrounding wilderness areas. In our next article, you can read some more.
Then you can explore ancient ruins, canyons and forest lakes with the assistance of AZ Limo, a limo service Chandler AZ you can trust. Our knowledgeable staff can help you choose a vehicle from our fleet that fits your needs, requirements, and your budget.
You can have your own private tour with our most experienced chauffeurs. They are knowledgeable of the area and its landmarks and will go above and beyond to make your Arizona limo tour unforgettable. For a free quote, reach us at 1 (480) 635-887 or contact us online!