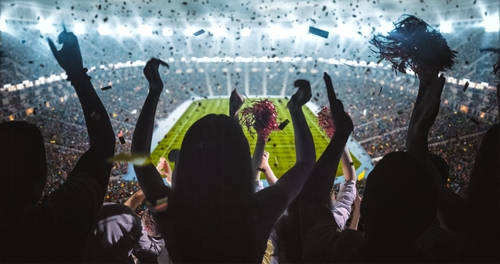 As every football aficionado knows, college football playoffs are a postseason knockout invitational tourney that takes place every year in order to decide the national college football champion. Needless to say, the CFP is one of the most important sporting events in the US.
Unfortunately, many Americans end up missing the CFP due to not having an easy way to travel to the playoffs. The good news is, there are private transportation companies that offer a dedicated CFP car service in Phoenix that can get you to and from the event in a safe and comfy manner.
Keep reading to learn more about college football playoffs and the national college football championship in general.
What 4 teams are in the college football playoffs?
At the time of this writing, there are still many seasons left to go before the big four for the 2020 college football playoffs are determined. This makes any speculation as to who will be competing in the 2020 semifinals far-fetched at best. We'll just have to wait and see.
Where are the CFP playoff games?
The 2019 CFP semifinals took place in the Hard Rock Stadium in Miami Gardens (Alabama Crimson Tide vs Oklahoma Sooners), and the AT&T Stadium in Arlington (Clemson Tigers vs Notre Dame Fighting Irish). The finals were played at Levi's Stadium in Santa Clara.
The 2020 College Football Playoff National Championship finals are scheduled to be played at the Mercedes-Benz Superdome in New Orleans. The semifinals will be played at the State Farm Stadium in Glendale, and the Mercedes-Benz Stadium in Atlanta.
Who won the national championship for college football last year?
During the 2019 CFP, the four teams that faced off in the semifinals were the Alabama Crimson Tide, the Oklahoma Sooners, the Clemson Tigers, and the Notre Dame Fighting Irish. The Alabama Crimson Tide won over the Oklahoma Sooners after a closely-fought game that ended with a 45-34 score.
The Clemson Tigers vs Notre Dame Fighting Irish game was remarkable because it was the first time two undefeated teams (13-0 and 12-0, respectively) have met in the semi-finals since 1948. Despite this, the Clemson Tigers ended up annihilating the Notre Dame Fighting Irish in a landslide 30-3 victory.
Both finalist teams boasted an undefeated 14-0 record. Even so, the Clemson Tigers went on to trounce the Alabama Crimson Tide with a convincing 44-16 score. Whether they'll be able to repeat this success anytime soon remains to be seen.
What do professional sporting event transportation services offer?
Whether you're attending a baseball game at the Chase Field or a football game at the Phoenix Cardinals stadium, having dependable transportation is crucial to ensuring your safety and convenience.
Private transportation services have a number of advantages, including:
Reliability. You and your friends or colleagues will be picked up and dropped off on time at a place of your choosing.
Safety. The vehicles used by reputable transportation companies are expertly-maintained, driven by certified chauffeurs, and equipped with cutting-edge security features.
Convenience. You can book a ride using an online scheduling system that can be filled out in just a couple minutes. What's more, having professional transportation allows you to kick back and relax without needing to worry about things like finding parking spaces or refraining from drinking alcohol.
Where can I book a quality CFP car service in Phoenix?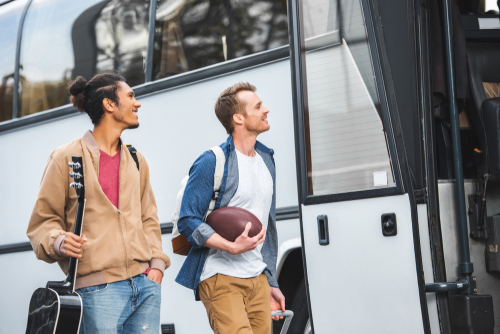 AZLIMO.COM is hands down the top provider of private transportation services in Arizona. Our fleet of state-of-the-art vehicles includes everything from sedans and SUVs, to vans and charter buses, to luxury limousines and executive coaches.
Book our services today. We'll get you to the college football playoffs comfortably and in style!