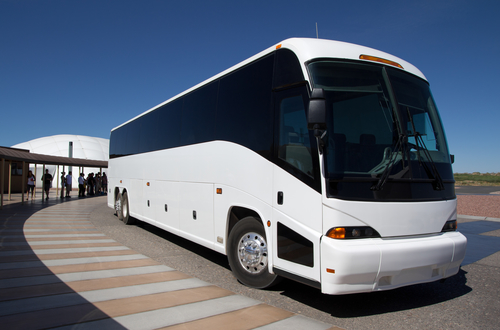 Whether you've landed a new job that entails a lot of business trips or your current one requires you to be constantly on the move, continuous travelling can be truly exhausting and stressful. However, there are plenty of ways to make it easier and more enjoyable, especially when it comes to transportation. For instance, going with a corporate bus tour Phoenix has numerous perks, including comfort and treating your business partners in an utterly professional manner. This is why you should definitely rent a bus and driver for long-distance trips and meetings, but also be aware of other ways to make your travelling even easier!
Come up with a travelling routine
When you're travelling frequently, your lifestyle can seem a bit chaotic, so you might find it useful to create a routine. Whether you create a checklist that you'll follow every time or adopt certain pre-travelling habits, this will enable you to invite a sense of order and stability into your life. Consequently, this will help you stay calm and get everything done before your big trip so you can make the most of your business travel.
Rent a bus and driver for easy travelling
If you and your business partners or clients are travelling together, you can rent a bus and driver for a more enjoyable and efficient travelling experience. This service is a great option for business purposes because you'll be able to entertain your clients or prepare for a conference with your colleagues. Furthermore, if you rent a transportation vehicle, an experienced chauffeur will not only take you to your destination on time, but also treat your top business executives professionally and with respect.   
Get your documentation in order
The last thing you need is to get to the airport only to realize that you haven't brought your passport. Therefore, you should get your personal documentation and business paperwork in order to avoid stressful situations during your trip. You should obtain everything you need in advance and always keep your documents in the same place in order to be able to find them right before travelling.
Arrive early
Whether you're travelling by plane or bus, you should always arrive early to your destination. This will keep your mind at ease and you'll have more time to relax before your trip or a business meeting. If you rent a bus and driver, you won't have to worry about keeping up with your schedule because experienced drivers always know a way to avoid traffic jams.
Pack efficiently and appropriately
Finding an efficient packing strategy can save you a lot of time when preparing for your trip. Since you're going on a business trip, you shouldn't pack too much luggage, especially if you'll be gone just a few days. You can make a list of the essentials you need and always stick to it when packing. Of course, if you're going away for a longer period of time, you'll need to pack more clothes and additional items. Nonetheless, you should still make packing efficient by creating a list, neatly arranging your clothes and not over-packing.
Traveling on business with AZ Limo is always business as usual
AZLIMO.COM knows how hectic things can get when you're already overwhelmed by the stress caused by your upcoming business trip. We also know that being on the road all the time can be exhausting, so we go above and beyond to make your business trips easier and more enjoyable. Renting a transportation vehicle may be an unorthodox form of stress relief, but it does the trick! Call us today, rent a bus and driver and see for yourself!