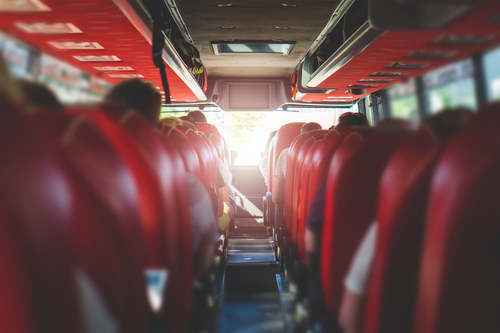 You decided to rent a coach bus for your next trip, you found the best bus rental in Phoenix, AZ, and the only question that still remains is how much renting a coach bus costs. Of course, this will greatly depend on numerous different factors, but knowing what to consider when it comes to charter bus rates is essential.
When considering the price of renting a bus, you might also want to know how much to tip the chauffeur or the fees for renting a party bus. Planning a trip requires you to keep all this in mind, especially if you're renting a bus.
How many people can fit on a charter bus?
You might think that this is completely irrelevant for you, but knowing how many passengers can fit on a charter bus will help you plan your entire trip more easily. Aside from knowing how many friends and family members you can take to the Papago Park, this will also help you calculate your expenses because you'll be able to split the bill.
So, when it comes to the number of travelers, it will greatly depend on the model of the bus you go with. Some companies' fleets consists of different-size buses, enabling their clients to choose depending on their needs. So, always consider the vehicle options that a company offers.
Nonetheless, standard charter buses can typically accommodate from 50 to 55 passengers. If you decide to rent a party bus, there can be anywhere from 20 to 40 seats similarly to executive coaches. It's advisable that you consult with the company you choose if you're not sure what type of vehicle will suit your needs.
How much does a charter bus cost?
As already mentioned, more than a few factors will help you determine the cost of renting a charter bus. If you're not sure what the usual rates are, you can always do your research and compare a few pricing models in Phoenix. However, don't be misled by unusually low rates because you might be surprised by hidden fees and expenses later on.
A trustworthy company will always provide you with an opportunity to request a free quote for their services. This will help you determine whether their services stay within your budget limits. You should also inform yourself whether they offer hourly or flat rates. Also, remember to find out whether the tip is included or not.
On average, renting a bus can cost you between $125 and  $180 per hour, or $1,300 and $1,700 per day. Of course, it's important to stress that it all depends on your preferred service, type of vehicle, added amenities or bonuses, etc. So, requesting a quote is always the way to go.
Rely on us to give you value for money in Phoenix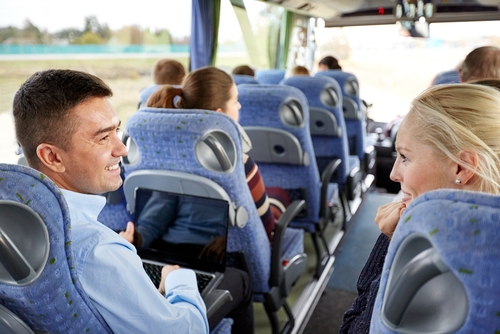 Are you looking for top-notch bus rental Phoenix, AZ service? Then look no more because AZLIMO.COM is here for you! We are your go-to service when it comes to transportation rentals because we feature a fleet of top-tier vehicles and hire unsurpassed drivers.
We know all the important information regarding AZDOT Transportation Safety, so we guarantee that you'll get maximum security with us. Our entire team is dedicated to providing you with outstanding customer service. Booking with us will undoubtedly make your trips more comfortable, especially if you're traveling long distance.
With us, you can also rely on competitive, fair rates and secure booking. We don't want to hide anything from you, so we'll be happy to give you a free price estimate. We go above and beyond to earn our clients' trust, so we won't hesitate to go the extra mile for you, too. Contact us today!