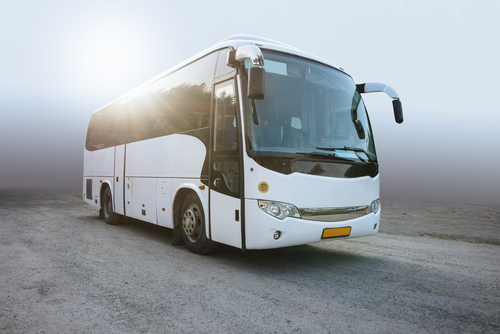 Transportation is a major part of a traveling adventure, especially if you're going on a long-distance trip. With the right transportation vehicle, you can look forward not only to your destination, but also to the very process of getting there. Going for comfortable Scottsdale charter buses will allow you to enjoy an atmosphere of luxury, style and comfort on the road, which will truly enrich your experience. There are many reasons why you should rent a charter bus, from affordability to safety. However, before you rent a bus with driver, you should learn more about charter bus rentals.
Rent a bus with driver for different events and travelers
Charter buses are suitable for numerous occasions and they are typically rented by a group of people. Renting a transportation vehicle can make your business travel easier and more enjoyable, so companies and corporate planners typically book charter buses for various business events, from conferences to meetings. You can rent a transportation vehicle for a family outing, sports events or school excursions.  If you're going to a concert with friends, stick to the charter bus and enjoy the ride or kick it up a notch by going for an affordable party bus. So many choices!
Be mindful of the group size
The number of your fellow travelers will affect which charter bus you'll get. If you're traveling with a group of 36 to 60 people, you should book a typical charter bus that has around 56 seats. If you want to rent a vehicle for a smaller group, a minibus will be a more suitable solution. A mini charter bus can accommodate up to 35 passengers, which makes it the perfect choice for transporting a wedding party or going to a festival, for instance.  It's advisable that you have the exact number of passengers before you book a charter bus.
Rent a bus with driver and enjoy the perks
One of the greatest benefits of renting a charter bus for your trip is the number of benefits that it brings. There are numerous amenities that will make your travel more enjoyable and comfortable. Some of the basic perks of a charter bus include reclining seats, TV monitors, DVD players, air conditioning and a compact restroom. Choosing this transportation vehicle will undoubtedly bring you a higher level of comfort and convenience than traveling by public transport.
Ask for additional requirements
Should you have any special needs, you should inquire whether a transportation company can accommodate them. For instance, if you want to bring food, drinks or alcoholic beverages, you should check with the company first. Keep in mind that certain items, such as weapons, flammable materials and hazardous chemicals are typically prohibited. Also, if you need a wheelchair accessible bus, you should discuss this requirement before booking a charter bus.
Rent a bus with driver from AZ Limo and have a blast!
AZLIMO.COM knows that transportation can either make or break your traveling experience. Regardless of the occasion, we're your go-to transportation service! Whether you're going on a casual outing or a big adventure, you should start it by calling us and booking a cozy charter bus. Afterwards, your traveling adventure can start with a bang in one of the most comfortable buses we can offer! AZ Limo will go above and beyond to ensure that your trip goes off without a hitch and with the ultimate level of comfort and excitement. You just tell us what you need and we'll make sure you get it!